Exploring Edinburgh New Town is one of life's great pleasures, particularly if you strike it lucky with the weather.
---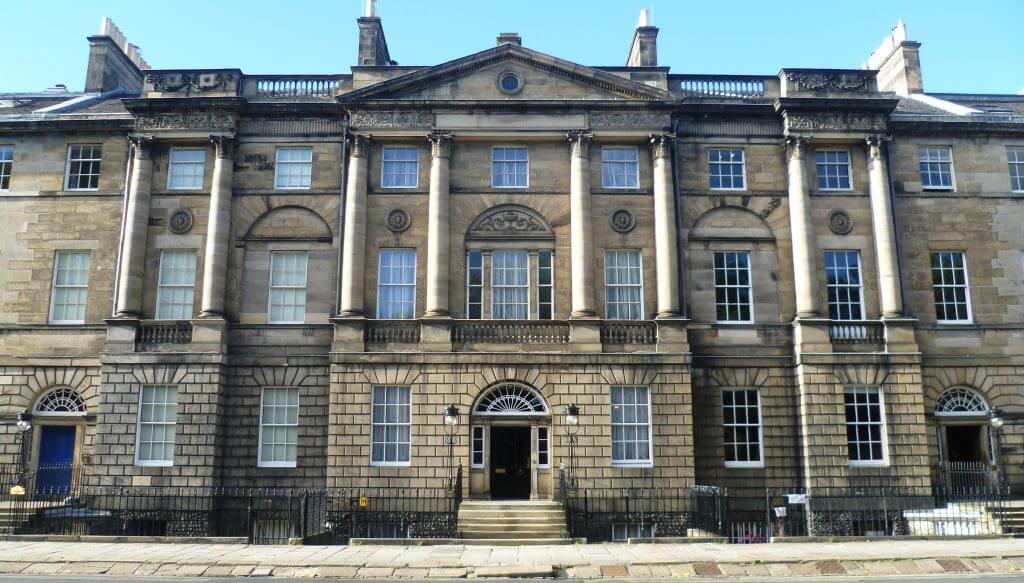 While I know the area well, or at least I thought I did, I'm guilty, as many visitors are, of spending more of my time in the Old Town. As a lover of Scottish history I'm like a kid in a sweet shop when I'm there. But sometimes you forget or just never know what the elegant Georgian New Town has to offer. There's plenty of history there too.
Here are some of my favourite New Town places with my usual dash of history thrown in. I've linked to some of my other articles which will give you a bit of extra information.
The story of Edinburgh is really, to borrow the words of Charles Dickens, "A Tale of Two Cities." Not London and Paris but Edinburgh Old and New, aptly defined by UNESCO, which awarded them World Heritage status in 1995, as the, "harmonious juxtaposition of two historic areas, each with many important buildings…"
By the mid-18th century Edinburgh's New Town, inspired by architects John Adam and James Craig grew from a desperate need for new housing in the city. The Old Town was by this time cramped and insanitary and for those who could afford it, the nobility and merchant classes, the fine Georgian houses in the New Town offered open space and fresh clean air.
Turning right (east) as I left Waverley Station onto Princes Street I wandered in the direction of Calton Hill.
With its 'eccentric' collection of monuments to explore, Calton Hill offers some of the best views over the city – it's a real breath of fresh air – literally on a breezy day. Although it was a chilly November day there were plenty of visitors around which really highlights the fact that Scotland's capital city is an all year round visitor destination.
Access is by a relatively steep path – there is a hand rail so you can stop and take a breather on the way up. Check out my article on Calton Hill for more information.
Old Calton Burial Ground
Across the road is the Old Calton Burial Ground one of the city's many atmospheric old burial grounds. While it's dominated by the Political Martyrs' Monument you might be surprised, particularly if you're an American, to find a statue of Abraham Lincoln – erected in memory of Scottish soldiers who died in the American Civil War.
Princes Street Gardens
If your feet are starting to ache with all the sightseeing, Princes Street Gardens which divide Old from New is a favourite spot just to sit and watch the world go past. But if you're still feeling energetic climb the 287 steps to the top of the Scott Monument for more great views over Edinburgh.
Art Galleries
For art lovers Edinburgh offers an Aladdin's cave of artistic treasures – from old masters to contemporary sculptures and almost everything inbetween.
The National Galleries of Scotland lie at the west end of the Gardens. Admission is free except for a few special exhibitions. Not far away is the Scottish National Portrait Gallery on Queen Street, a little further (around 15 minutes walk from Princes Street) is the Scottish National Gallery of Modern Art
Georgian House and Charlotte Square
As you walk around the New Town's stylish Georgian streets it's easy to let your mind wander – what was life like here for the rich and famous in the late 18th and early 19th century? Well the aptly named Georgian House in beautiful Charlotte Square has the answer.
Originally built in 1796 for John Lamont, chief of the Clan Lamont the Robert Adam inspired house is now one of the New Town's most popular visitor attractions, today administered by the National Trust for Scotland. .Next door is Bute House the official residence of the First Minister of Scotland.
Charlotte Square Gardens
On the west side of the square are the lovely Charlotte Square Gardens dominated by a statue of Prince Albert on horseback with the dome of West Register House rising behind it. If you're visiting in August the site comes alive when the marquees of the Edinburgh International Book Festival go up.
St Andrews Square
St Andrews Square, at the opposite end of George Street from Charlotte Square is another space to just sit and watch people go by. Dominated by the towering monument to Henry Dundas, 1st Viscount Melville it's popular with office workers grabbing a sandwich and a coffee at lunchtime.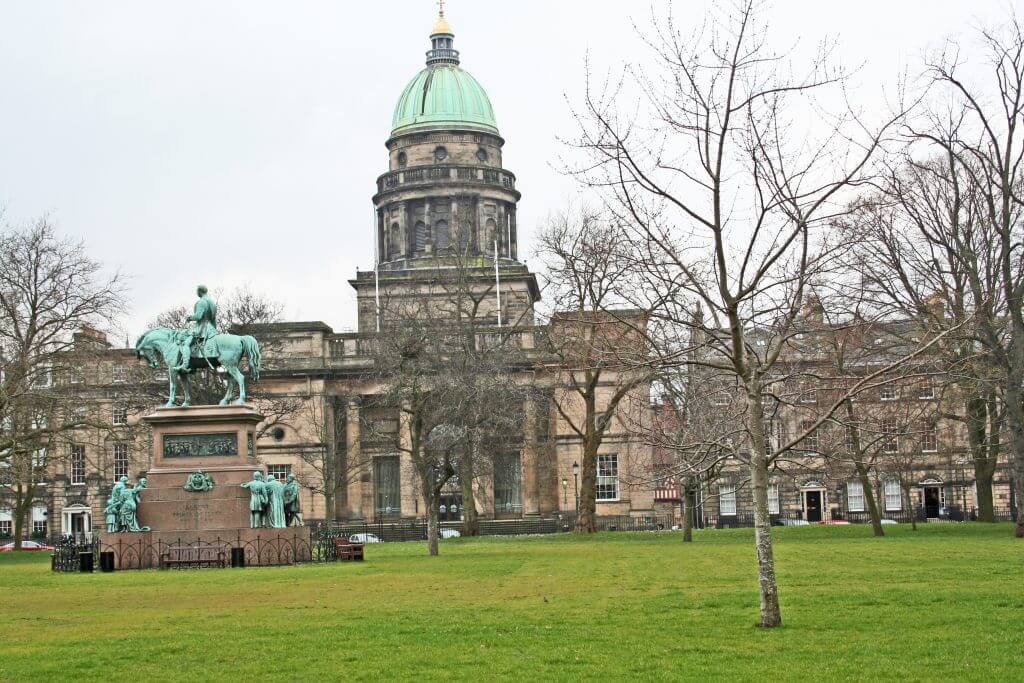 General Register House
General Register House, opposite the Balmoral Hotel on Princes Street, is home to some of the archives of the national records of Scotland and a good starting point if you're in town to do some family research.
West Register House, which started life as a Robert Adam designed church, which is on the west side of Charlotte Square, holds court, government and business records.
You'll find many of Edinburgh's fine range of shops in the New Town. On Princes Street the larger familiar stores while on George Street and some of the other surrounding streets – there's a great range of independent shops with cafes, bars and restaurants in abundance.
The best way to explore Edinburgh' New Town is on foot – enjoy!