"This study indicates that terroir is a significant contributor to whisky flavour."
Is there a relationship between Scotch whisky and terroir?
The result of a recent academic study at Waterford Distillery – The Impact of Terroir on the Flavour of Single Malt Whisk(e)y New Make Spirit – has refocused attention on the often polarising concept of terroir in the Scotch whisky industry.
Funded by Enterprise Ireland Commercialization Fund in collaboration with the Waterford Distillery, the report was published in the international scientific journal Foods.
The Abstract that introduces the peer-reviewed study begins, "The impact of barley variety and its geographical growth location (environment) on the flavour of new make spirit was investigated to determine if 'terroir' can be applied in the production of single malt whisk(e)y…"
The researchers analysed two different types of barley, Olympus and Laureate grown on two farms with different environments (County Kildare and County Wexford) over two consecutive seasons – 2017 and 2018.
The results, of what is a highly technical study suggest that the fields of barley from which the whisky is made leave a unique imprint.
One of the lead researchers, Dr Dustin Herb from Oregon State University, part of a multinational team of academics, said "This study indicates that terroir is a significant contributor to whisky flavour."
This has raised the possibility that regionally produced whiskies could potentially lead to an Appellation d'Origine Controlée (AOC) system of provenance similar to the one used in France.
What is terroir?
Terroir is a term more commonly associated with French wine production – so let's start with their definition.
The Paris based International Organisation of Vine and Wine (OIV). a scientific and technical intergovernmental organisation of which the United Kingdom is a member said, "three concepts form the basis of terroir: the climate factor… the soil and the plant material and great genetic diversity provided by the Vitus genus and the work of people and tradition."
Looking at it at a more local level, Nuits-Saint-George, a well-known brand from a Burgundy village of the same name talks about, "reaping the benefits of the aristocracy of a great terroir." (there is no exact English translation of their French terroir statement). Another Burgundy producer waxes lyrical about their, "exceptional terroir." Producers from other terroir regions offer similar statements. It leaves little doubt about the impact of terroir in the French wine production process.
Scotch whisky and terroir
The answer to this question will almost certainly depend on who you ask and while that might well seem like a glib answer, it does highlight the diversity of opinion which of course may well change in light of the new research.
However, while the Waterford report injects some much-needed clarity, it also raises further questions.
Will the consumer care about terroir?
Does it matter to the consumer which field the barley came from? Probably not to the person who simply wants to order their favourite single malt in a bar. But there are those who might choose to invest in Scotch Whisky or be willing to spend thousands of pounds on a rare expression. it's entirely possible that they might consider that terroir adds value to the product. Time will tell.
Over the years debate – occasionally heated – over terroir and its influence or otherwise on Scotch Whisky has filled many column inches.
Let's turn the clock back a few years to an interview with Mark Reynier, former CEO at Islay's Bruichladdich Distillery, founder of Waterford Distillery and the driving force behind the study.
In a straight-talking discussion with the website Words of Whisky in 2017, Reynier – nailing his colours very firmly to the mast – aimed a hefty swipe at some of the biggest names in the whisky world for not believing in terroir.
He said, "…we will be able to definitively prove the relevance of terroir. Something which has been apocryphal until now. We know it's established in the wine world. But as far as whisky is concerned, terroir is folklore. It doesn't exist. We would beg to differ."
Bourbon and the terroir debate
Unsurprisingly the deliberations over terroir are not confined to European shores. Rob Arnold head distiller at the Texas based Firestone and Robertson Distilling Company, for example, considers terroir, at its most rudimentary, a synonym for the environment.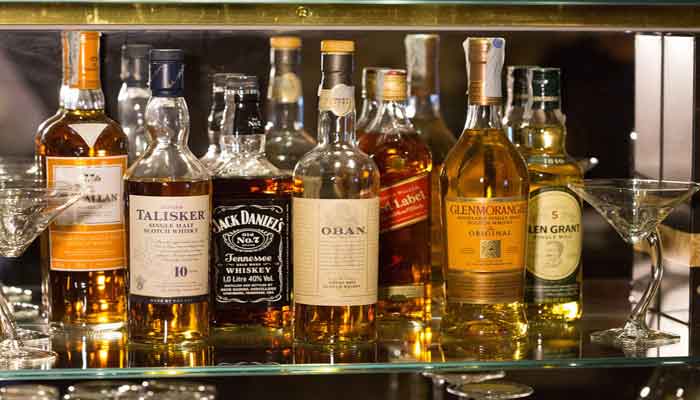 Arnold, a self-confessed terroir obsessive, said that craft distillers like it because it's something they can offer their customers that big distillers can't. "Marketers like that it aligns conveniently with the Millennial and Gen Z obsession with authenticity…"
That corn, not barley is the predominant grain in Bourbon does not alter the argument over terroir.
Just to digress for a moment, there are also American studies linking hop terroir to beer. The aforementioned Oregon State University working with Coleman Agriculture is examining that relationship.
Should you be tempted to linger on the university's website, an academic paper considering the impact of terroir on cheddar cheese makes interesting reading.
But staying on that side of the pond and returning to whisky, Robin Robinson consultant to the spirits industry took an opposing view arguing that the distilling process removed any effects of terroir. He said, "As soon as you light the fire under the pot, that's the end of terroir."
Bearing in mind Rob Arnold's comments, will creative directors be rubbing their hands in glee at the thought of a new weapon in their marketing armoury. Or will they be faced with a dilemma – tartan or terroir – or both?
Many Scotch Whisky distilleries already serve their product with great helpings of 'stereotypical Scottishness'. Would terroir inject some Gallic sophistication to the marketing mix or would that be a step too far? Some think it would.
Terroir – sexing up a dreary label?
One exasperated whisky blogger, for example, remarked that a well-known distillery was, "trying to sex-up a dreary label with a bit of French…"
Certainly, Mark Reynier, when the CEO at Bruichladdich, was determined to downplay the tartan and concentrate on the terroir – something the Islay distillery continues to do.
To many in the whisky blogging community, terroir and social terroir – an emerging description of the influence of people in the whisky making process – might seem like new best friends, something to sprinkle liberally throughout their copy.
And while the Internet may not always be the best place to find a balanced argument, there's also a sense from some sections of that community that the concept of terroir has become elitist and pretentious – 'de riguer' in certain circles.
Given the surge in awareness, will others now be persuaded to wave the flag in support of terroir or will the few be left to plough a lonely furrow?
Whatever the answer to that question, many will undoubtedly look on with interest.
The second stage of the study is due for publication in 2022.