Andrew Fletcher, best-known for his work in the final days of Scotland's last parliament which ended in 1707, became known as the Patriot.
In an atmosphere of tension and apprehension, one man – Andrew Fletcher of Saltoun – stood against the tide of corruption and despair that eventually overtook his fellow members.
Political parties as we know them today did not exist and alliances were formed, not always bound by common aims but were, "Shifting alliances motivated by personal gain and open to favours or bribes."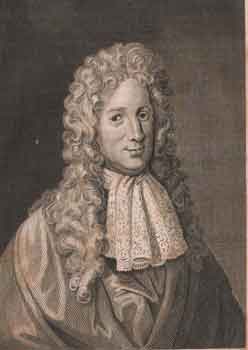 Andrew Fletcher, the Patriot
Andrew Fletcher, Laird of Saltoun a small village around 20 miles from Edinburgh was born in 1653.
He received much of his education from Gilbert Burnett the eminent historian and churchman.
The young laird was first called in 1678 as Commissioner for Haddingtonshire to the Convention of Estates (a gathering similar to a full parliament, with tax raising but not judicial powers).
Much of Fletcher's reputation as one of the most astute political thinkers of the time developed in Scotland's last independent parliament (1703-1707).
Independent Scotland
He wrote on a wide range of subjects. His Discourse Concerning the Affairs of Scotland showed a passionate belief in the need to advance the social and economic conditions of many of his fellow Scots.
He saw Scotland as a truly independent nation with power vested in Parliament not in a monarch who sat in London.
He was described by Sir John Clerk of Penicuik as, "A man a little untoward in his temper and much inclined to eloquence. He made many speeches in parliament… a very honest man and meant well in everything he said, except cases where his humure, passion or prejudices were suffered to get the better of his reasone."
In many ways, he was among the first "Europeans" arguing that unless small nations like Scotland combined to bring a new political order to Europe, bigger countries like England and France would continue to dominate. It was radical thinking for the 18th century.
Darien Scheme
He argued fiercely that the monarch should not dictate Scotland's foreign policy and used the disastrous Darien Scheme as an example of the sovereign supporting the English over the Scots.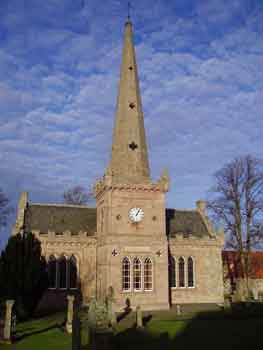 Scotland's people hoped that Darien would bring prosperity to the country, a new trading empire in Central America to replace traditional partners in Europe lost because of its involvement in fighting on the continent and the iniquitous English Navigation Laws.
Ultimately the Darien Scheme was a failure, leaving Scotland almost bankrupt and on course for a union with its neighbour that most in the country did not want.
Andrew Fletcher should be remembered for his struggle to retain independence for his country. He was, said Tobias Smollett, "A man of undaunted courage and inflexible integrity."
Sir Walter Scott described him as, "One of the most accomplished men, and best patriots whom Scotland has produced in any age."
In a country that has produced many patriots, men of the calibre of Robert Bruce and William Wallace, Andrew Fletcher alone is known simply as The Patriot.
Andrew Fletcher and the Union of Parliaments
More information on Andrew Fletcher and the 1707 Union of Parliaments from the National Library of Scotland.
---
---