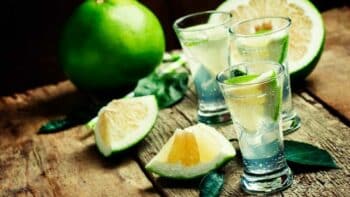 Truly Edinburgh's Gin Page tells the story of gin in Edinburgh.
Within the page, there are links to other Truly Edinburgh articles on gin distilleries in Edinburgh and gin bars in Edinburgh.
The History of Gin in Edinburgh
While the city has a well-deserved reputation for whisky distilling there is also a long and less well-known history of gin distilling in Edinburgh.
During the 18th century jenever (genever), described as the Dutch version of gin, was traded in Leith, the port of Edinburgh.
The Netherlands, one of Scotland's most important trading partners at the time, had a huge influence on Edinburgh's gin production
Unsurprisingly, at that time, a number, perhaps only seven or eight, licensed Edinburgh gin distilleries alongside a multitude (possibly as many as 400) of unlicensed stills were operating.
The first purpose build gin distillery in Edinburgh was probably the Lochrin Distillery built by ames Haig in 1780. Historic Environment Scotland (Canmore) notes that the distillery shows on the John Ainslie map of 1804.
Interestingly, The Lochrin Distillery stood only a few minutes walk from the modern Edinburgh Gin Distillery in Rutland Place.
As I have just referred to one of the city's best-known brands of gin, research for this article revealed lots of questions about it. Near the top of the list was this one:
Is Edinburgh Gin made in Edinburgh?
The company is proud to say yes to that question.
During the 19th century, production reached its peak. In 1826 Robert Stein, a member of a famous Edinburgh gin-making family invented the column still that would improve gin production.
His method of 'continuous distillation' increased the amount of potable gin that could be produced. His design was further improved by Aeneas Coffey in 1831.
Coffey was a fascinating character. The Dictionary of Irish Biography says more about him.
Despite the advances in technology by the middle of the 1970s, there were no gin distilleries in Edinburgh.
Is Edinburgh well known for gin?
Today, the business of gin in Edinburgh is booming. With new distilleries and specialist bars, gin lovers in Scotland's capital city are spoilt for choice.
For those that like tonic with their gin, consider the information (below) from Historic Environment Scotland.
What is gin?
Gin is a distilled alcoholic beverage that derives its predominant flavour from juniper berries which rather confusingly are not berries in the true sense of the word. Botanically speaking, they are female seed cones which come from various species of junipers.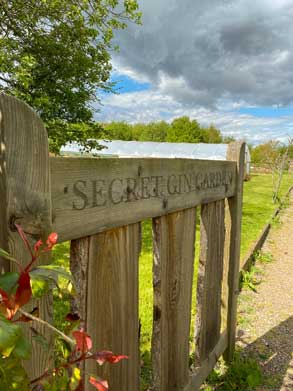 It is categorised as a spirit and is known for its botanical and herbal characteristics.
Gin is typically clear and transparent, although some variations may have a slight golden or amber hue if they have been aged or infused with botanicals.
The production of gin involves the distillation of neutral spirits with juniper berries and a variety of other botanicals.
While juniper is the primary flavouring ingredient, other commonly used botanicals include coriander, angelica root, citrus peels, cinnamon, cardamom, and many others.
These botanicals contribute to the complex flavour profile and aroma of the spirit.
There are different styles of gin, each with its own characteristics. among them are:
London Dry Gin: This style is known for its dry and crisp taste. Despite the name, it can be produced anywhere, not just in London. London Dry Gin is typically juniper-forward and does not contain any added sweeteners after distillation.
Plymouth Gin: Originating from the city of Plymouth in England, this style has a slightly sweeter and earthier flavour compared to London Dry Gin.
Old Tom Gin: This style is a slightly sweeter and more aromatic variation of gin. It was popular during the 18th and 19th centuries and is experiencing a revival in recent years.
New Western or Contemporary Gin: This style encompasses a broader range of gins that deviate from the traditional juniper-forward profile. New Western gins may emphasise other botanicals and offer more diverse flavour profiles.
Gin is a versatile spirit used in a wide range of cocktails, such as the classic Gin and Tonic, Martini, Negroni, and Tom Collins, among many others. Its distinct flavours make it a popular choice among cocktail enthusiasts.
Craft gin
The term craft gin is a well-used description by gin distillers and gin lovers generally, but what is craft gin?
Craft gin refers to a type of gin that is produced in small batches by independent distilleries, often with only a small team overseeing the operation. But, in the process using traditional methods and high-quality ingredients.
Craft gin distillers focus on creating unique and artisanal flavours by carefully selecting botanicals and employing various distillation techniques.
Unlike mass-produced gins, craft gins are handcrafted and may have a more distinct and complex flavour profile.
Craft gin distillers prioritise quality over quantity and pay close attention to every step of the production process. They also tend to source locally grown or foraged ingredients whenever possible to create unique regional expressions of gin.
Craft gin has gained popularity in recent years as consumers have shown an increasing interest in artisanal spirits.
This trend has led to the emergence of numerous craft gin distilleries in Edinburgh and around the world, each with its own signature style and flavour profiles.
However, there are some concerns from small distillers that the word craft has become so overused in the drinks industry, becoming in the process, relatively meaningless.
More about gin in Edinburgh
Truly Edinburgh whisky pages