Adam Ferguson, philosopher and historian was one of the great Scottish Enlightenment figures and is considered by many to be the founder of sociology.
He was born, the youngest of nine children in the Perthshire village of Logierait and lived from 1723 to 1816.
---
Initially tutored at home by his father, a local parish minister, Adam Ferguson attended the parish school in Logierait and grammar school in Perth before enrolling at St Leonard's College, St Andrews, after winning a bursary.
Already with knowledge of Gaelic developed in his early years, he studied Greek, natural and moral philosophy and mathematics, a subject he excelled in. In May 1742, Ferguson was awarded a Master of Arts degree.
Divinity at Edinburgh University
The following year he left St Andrews to study divinity at Edinburgh University.
His circle of friends in Edinburgh included: William Robertson, Hugh Blair, John Home, Adam Smith and David Hume, all destined to be influential participants in the Scottish Enlightenment.
He was also acquainted with the family of architect William Adam and a particular friend of his son Robert, a renowned neoclassical architect.
David Hume later described Ferguson as a "Man of sense, knowledge, taste elegance and morals."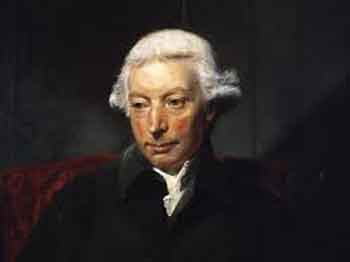 Chaplain to the Black Watch
In the summer of 1745, the year of the Jacobite rising, he was appointed deputy-chaplain to the 43rd (later renumbered 42nd) Regiment of Highlanders, the Black Watch.
Ferguson however was a confirmed Hanovarian.
Historian David Daiches argues that despite the fact that he was a Gaelic speaker, "Ferguson had no truck with the Jacobite cause, publishing in 1746, a sermon described as a vigorous denunciation of the Pretender, of Popery and of France."
Adam Ferguson published a number of other pamphlets, all on political subjects and three books including his most influential, An Essay on the History of Civil Society (1767)
He became principal chaplain to the Black Watch in 1746 and the following year may have taken part in the Battle of Bergen-op-Zoom.
Ferguson remained in the British Army for nine years. His four sons were also all in the British military.
Historian F. Oz-Saltzberger said, "More than any other thinker of the Scottish Enlightenment Ferguson was to insist on military valour as a cornerstone of civic virtue."
After a period of living on the Continent he returned to Edinburgh in 1756. The following year he succeeded David Hume as the Keeper of the Advocates Library in Edinburgh.
By 1759, he had entered the world of academia, becoming Chair of Natural Philosophy at the University of Edinburgh. Later (1764) has was appointed Chair of Pneumatics and Moral Philosophy.
Joseph Black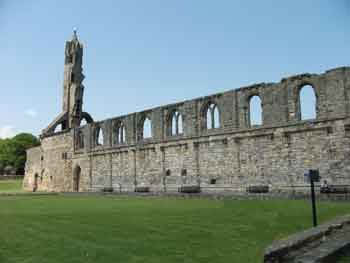 In 1766 he married Katherine Burnett the niece of another great Enlightenment figure, chemist Joseph Black.
In 1778, Ferguson was appointed official secretary to the Carlisle Commission and sent to Philadelphia to negotiate an end to the American War of Independence.
The Commission was, said Oz-Salzberger, "Rejected and ignored by Congress."
The time following his visit to the United States was, despite his advancing years, packed with writing, teaching and travel.
Neidpath castle
Ferguson's final years were spent at Neidpath Castle near Peebles before moving to nearby Hallyards where Sir Walter Scott visited him in the autumn of 1797.
His last home was in St Andrews where he died in 1816 at the age of 92.
Buried at Old St Andrews Cathedral
He was buried in the grounds of the old cathedral in St Andrews and his epitaph written by Sir Walter Scott spoke of his, "Unostentatious works and steady perseverance in acquiring and diffusing knowledge and his practice of public and domestic virtue…"
More information
The National Records of Scotland has more information about Adam Ferguson.
---
---