Edinburgh's whisky shops and whisky-themed visitor attractions offer an unrivalled selection of Scotland's national drink.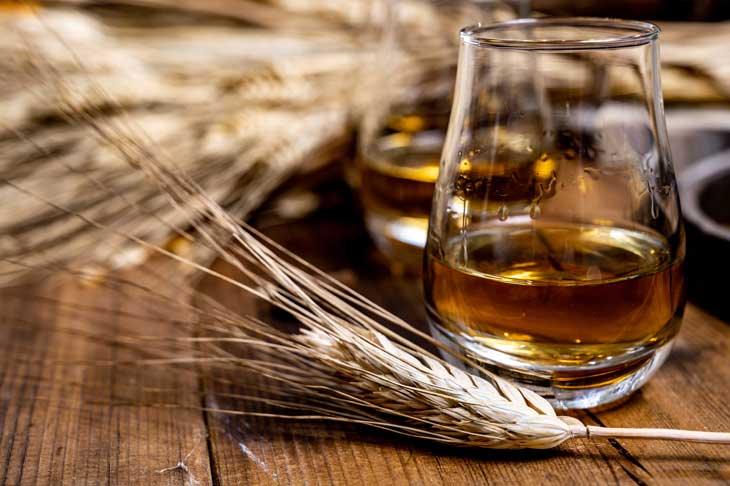 Where are the best places to buy Scotch whisky in Edinburgh?
Edinburgh is packed with places to enjoy your favourite dram but if you want a bottle of something particularly special to take home and are not sure where to look, the list below is a great starting point.
For my American friends, please have a look at my list of the best Edinburgh whiskey shops. Otherwise, if you are visiting Scotland's capital city and you are just looking for a list of whisky shops near me, keep on reading for some suggestions.
Waiting to be discovered are many of the best-known brands of Scotch whisky, world whiskies and special releases from independent bottlers.
---
The Scotch Whisky Experience
The Scotch Whisky Experience is a visitor attraction sited at the top of the Royal Mile, close to Edinburgh Castle.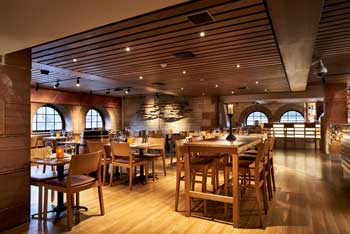 Not only does it have a wide range of Scotch whisky on sale, there's also a restaurant, organised whisky tastings, blending sessions and a number of other 'whisky experiences' including the Scotch Whisky Training School.
For many, the star of the show is the Diageo Claive Vidiz collection which has an impressive 3,384 bottles of Scotch Whisky.
Scotch Malt Whisky Society
The Scotch Malt Whisky Society is a members-only club founded in 1983. Their goal? "To share the world's best whiskies, to bring them to life and to make you proud to belong to the world's most colourful whisky club."
It's not their mission statement but perhaps it should be. It's definitely one of the best places to enjoy whisky in Edinburgh.
As a member, you can buy one of their unique cask collection special bottlings. Non-members are free to visit their Kaleidoscope Whisky Bar in Queen Street, central Edinburgh.
Johnnie Walker Princes Street Edinburgh
The new Johnnie Walker Scotch whisky experience opened in the summer of 2021. See this article on Truly Edinburgh to learn more.
The best Edinburgh whisky shops
Cadenhead's Whisky shop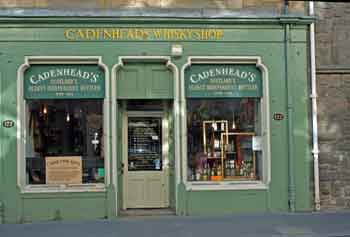 Cadenhead's Whisky shop is Scotland's oldest independent bottler. Its first shop opened in Aberdeen in 1842.
They have an extensive and ever-changing range of limited releases – they only ever buy two or three casks of each – so when it's gone, it's gone forever.
In addition, they carry a selection of other rare Scotch whiskies, often from unnamed distilleries. For whisky connoisseurs it's a wonderful place, with knowledgeable staff, to explore.
This quaint old shop is one of the best places to buy whisky in Edinburgh.
WoodWinters
WoodWinters, a wines and spirits merchant, stocks a wide range of single malts, blends and grain whisky, many of them sourced from independent bottlers and distilleries.
As bottlers themselves they always have some special editions on offer.
For customers who like to 'browse' there are always around 30 single malts open for tasting.
Royal Mile Whiskies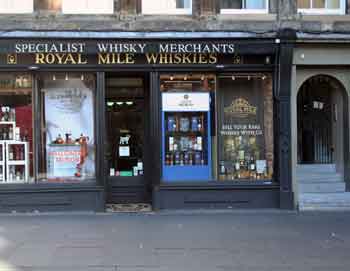 Although Royal Mile Whiskies have whisky and whiskey from around the world, they specialise in single malt Scotch.
Along with some familiar names, there are occasional and much welcomed exclusive limited editions which they bottle themselves.
Named retailer of the year numerous times by Whisky Magazine, their enthusiastic staff make the shop a pleasure to visit.
The Whiski Rooms
The Whiski Rooms is an Edinburgh restaurant and bar, complete with a huge selection of malts, there's an adjoining whisky shop selling products from around the world.
The range of Scotch includes single malts, blends and grain whisky. In addition, there are a number of limited edition Whiski bottlings to try. There are also daily tastings in the shop and other regular events.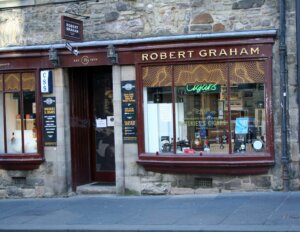 Robert Graham
Whisky and tobacco merchant Robert Graham was founded in Glasgow in 1874.
While you'll find – single malts, blends and grains and many of the familiar names the company also has its own range of award-winning bottlings.
Jeffrey Street Whisky and Tobacco
Jeffrey Street, which opened in 2014, is a relatively new kid on the block. However, their expertise and passion for all things whisky are undeniable.
Their speciality? One commentator described it as, "odd and obscure independent releases." No better reason to pay them a visit. Well, perhaps their increasingly popular tasting sessions is another reason.
The Whisky Shop
The Whisky Shop, which now has 20 branches scattered throughout the UK, was founded in 1992.
The company has two whisky shops in Edinburgh, one in Waverley Mall and the other in Victoria Street. Both are handily placed for visitors in Edinburgh city centre.
They have a really good selection, with over 400 different whiskies to tempt you. While this includes many of the best-known brands there are also a number of independent bottlings, exclusive releases, single cask expressions and international brands.
Membership of their W Club opens the door to a number of benefits including the ever-popular tasting events.
Loch Fyne Whiskies
Loch Fyne Whiskies are a well-known fixture in the small town of Inveraray.
Although this pretty Argyll town is well worth visiting, the company also now has one of the best whisky shops in Edinburgh.
The shops, in Inveraray and Edinburgh, have a wonderful selection of Scotch whisky and an unrivalled international range of whisky from around the world – Japan, Ireland and America to name just a few.
For something really special, Loch Fyne is always looking for single casks and exclusive bottlings to offer their customers.
They also stock a very tasty range of rum, including Edinburgh Rum which is blended and bottled in Edinburgh. There, almost inevitably, are some nice gins too.
---
---
Don't forget Edinburgh's supermarkets
Of course, while the smaller, often independent shops, are great places to explore, the bigger supermarkets always have a decent range of the better-known brands on their shelves.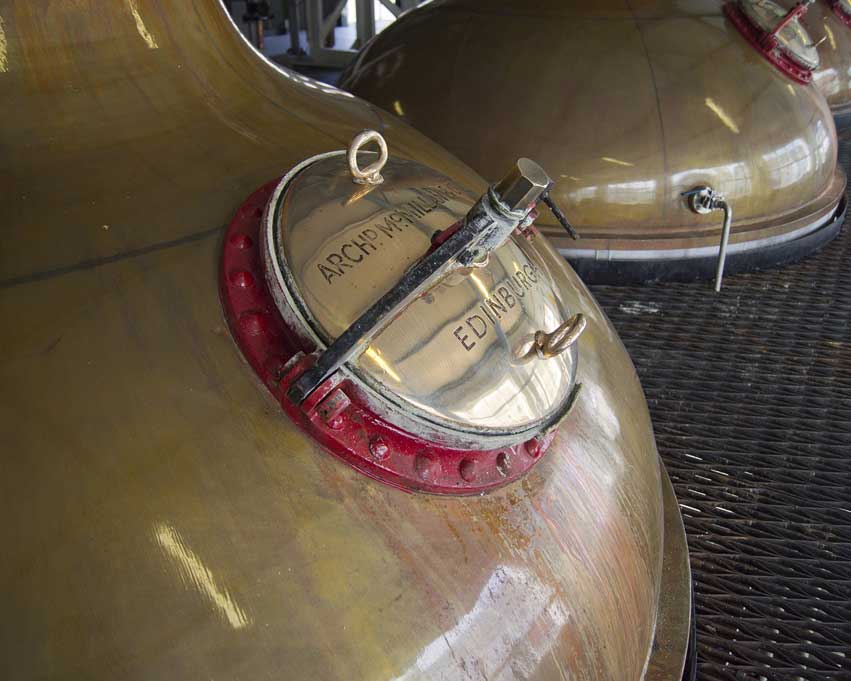 Buy whisky at an Edinburgh distillery
Find more information on distilleries in Edinburgh and nearby. Take a tour, enjoy a tasting session and discover more about the history of Scotch whisky.
Is gin your tipple?
Discover some of the best gin distilleries in Edinburgh. Taste the product, take a tour and find out more about the history of gin in Edinburgh.
---
---