David Hume was regarded by many as the greatest philosopher to write in the English language.
David Hume was born in Edinburgh in April 1711 in one of the towering lands (tenement buildings) that lined the city's Lawnmarket, part of today's Royal Mile.
---
David Hume's father Joseph Home, an advocate and his mother Katherine, Lady Falconer christened him David Home although he later changed it to Hume in 1734 when said biographer Roderick Graham in his book The Great Infidel he, "grew bored with Englishmen being unable to pronounce it in the Scottish manner."
The family residence in Edinburgh was a temporary arrangement, used as a base during the period that Joseph's legal work kept him occupied there; otherwise home was at Ninewells near the Scottish Borders village of Chirnside.
Hume's Borders home, in stark contrast to Edinburgh Old Town's grimy surroundings, was set in a beautiful location, blessed with "the salubrious air from the elevation of Chirnside Hill, exempt from the epidemical diseases, agues or intermitting fevers that formerly prevailed."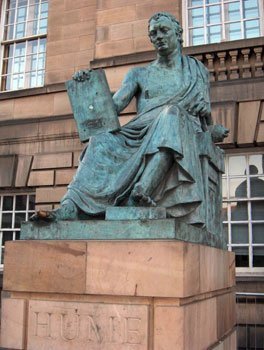 Within two years of his birth, David's father was dead leaving him, his older brother John and his sister Katherine in the care of their mother who never remarried.
Chirnside church
As a young boy, David Hume would have attended services at Chirnside church where George Home, who was married to his aunt, was the minister.
It was later when at university that Hume, presented with the philosophies of John Locke, Samuel Clarke and others, began to question the role of religion in his life.
David Hume at Edinburgh University
On 27 February 1723, at the tender age of 12 David and his brother John enrolled at the University of Edinburgh.
Archival records offer little detail of subjects studied by David although it seems that his knowledge of Latin was sufficient for him to avoid the first year Latin class; however, Greek and natural philosophy would have been studied and perhaps ethics and mathematics too.
Although it wasn't unusual in Scotland for university students to leave before graduating, it was a fire in the family's Lawnmarket home in 1725 that brought the education of David and his brother John to a premature end.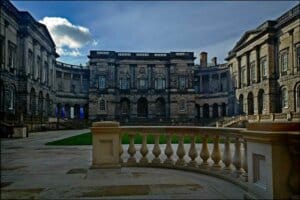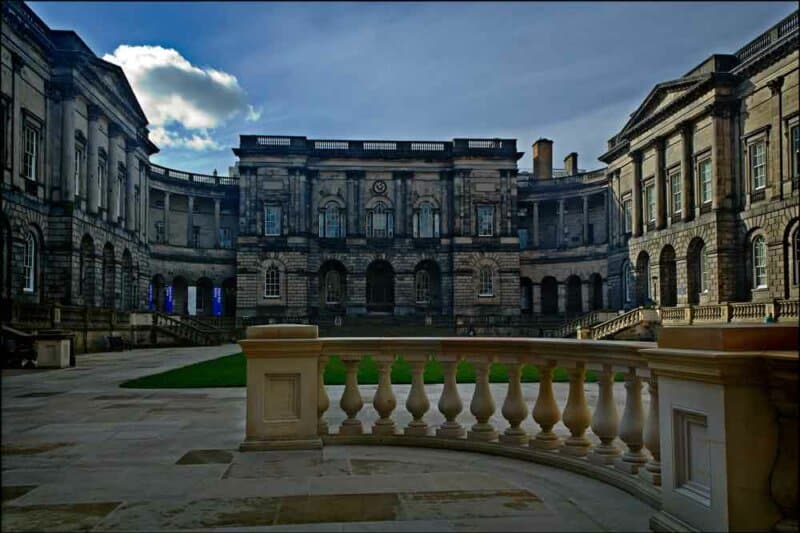 Old College, University of Edinburgh
With the destruction of their family home in Edinburgh, it meant for the young Scot, unable to afford the life of a gentleman scholar, it was time to seriously consider his future.
Traditional routes for a man in his circumstances would have included the army, teaching, the ministry or perhaps the world of commerce.
Rejecting those and other options he, making use of family connections, returned to Edinburgh to attend law classes and learn from his Borders neighbour Henry Home, later Lord Kaimes (no relative).
Edinburgh, with its abundant taverns and brothels, offered a young man in David's position a number of dubious delights.
Certainly, he grew fond of good food and drink and although Roderick Graham offers no direct evidence that he visited any of the city's brothels, he said, "It would have been unexceptional for a man in his position to use the facilities of brothels."
David Hume: pursuits of philosophy and general learning
There was an inevitability about David's return, almost certainly encouraged by Kaimes, to Ninewells in 1729 to finally admit to his family that he had an "insurmountable aversion to everything but the pursuits of philosophy and general learning" and no longer wanted to study the law.
At Ninewells he immersed himself in reading and writing, driving himself hard until his mental health broke down.
More famous Scots
He accused himself of "Laziness of Temper" and said, "I cou'd no longer raise my Mind to that pitch, which formerly gave me such excessive Pleasure." It was not until 1734 that he felt well enough to leave Ninewells for Bristol and attempt to earn a living in the commercial world.
His stay in the west of England, with his employer Michael Miller, a successful wine merchant, was brief.
Hume in his broadest Borders accent had made a point of telling Miller that his English was poor and should be improved. Understandably he was not impressed with this advice and they parted company.
Next stop Paris
The next stop was Paris where the Chevalier Ramsay (member of the French Legion of Honour), a relative of his long-time friend from Edinburgh, Michael Ramsey received him.
With letters of introduction from the Chevalier, Hume went first to Rheims where he enjoyed access to its magnificent Jesuit library, established by Henry IV in 1606. It was just the place for him to continue work on what was to become his best-known book, the Treatise of Human Nature.
Despite what was a fairly comfortable existence in Rheims, but mindful of dwindling finances and perhaps encouraged that it was where the philosopher Descartes was educated, he moved to La Flèche in Anjou on the River Loire.
Once again the local Jesuit library offered a sanctuary in which to study and continue work on the Treatise.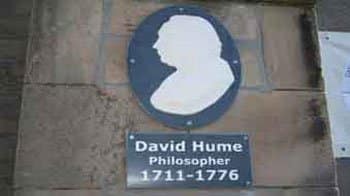 By August 1737, with the first two books of the Treatise completed he returned to London to search for a publisher, a task that took him over a year.
Finally, in September 1738 he signed a deal with publisher Joseph Noon, accepting a fee of £50 and a dozen bound copies of the work.
Fame and fortune
If he hoped his Treatise would bring him fame and fortune he was to be sorely disappointed as it, "fell dead born from the press without reaching such distinction as even to excite a murmur among the zealots."
However, despite its initial poor reception the Treatise of Human Nature was later to change the course of European philosophical thinking.
A third volume of Treatise together with a number of other philosophical works followed, including in 1741 and 1742 a series of essays printed in Edinburgh. The essays were well received and Hume at the age of 31 could now consider himself a successful writer.
INFLUENTIAL SCOTTISH ENLIGHTENMENT FIGURE
There is some disagreement among historians trying to date the phenomenon that was the Scottish Enlightenment; some have suggested that it developed from the 1707 Act of Union while others consider 1730-1790 to be a more accurate timeline.
Adam Smith, the founder of the modern science of economics, Adam Ferguson, the founder of sociology, James Hutton, the founder of modern geology, James Black the chemist whose discoveries altered the course of science and many more were part of this scholarly awakening which, although centred in Edinburgh, gathered pace throughout Scotland.
There is no argument that David Hume stood tall within this illustrious group who produced an extraordinary eruption of intellectual activity in Scotland.
1745, a year to forget
For Hume, 1745 was probably a year he would have wished to forget particularly as it brought the death of his beloved mother at Ninewells.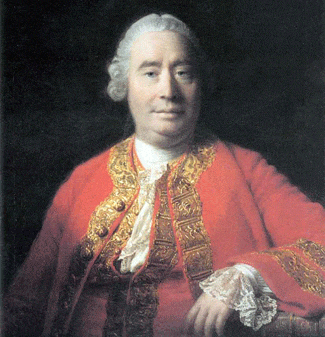 It was the year of the Jacobite rebellion, and the rise of Charles Edward Stuart which led, the following year, to the Battle of Culloden, the last full-scale battle to be fought on British soil.
Although these events had no direct impact on Hume's life he was certainly known to be horrified at the thought of a Stuart returning to the throne.
Hume, again in 1745, was proposed for the vacant Chair of Ethics and Pneumatics at Edinburgh University. There was concerted opposition to his candidacy with accusations of: "heresy deism, skepticism and atheism" levelled against him. In the end, the university rejected him.
Military expedition against the French
With this unhappy year past, the following year offered Hume adventure and travel. Despite his obvious affection for the French he was persuaded to join General James St Clair, a distant relative, on a military expedition against the French in Canada.
Bad weather forced a change of plan and St Clair was instead ordered to land in France. This most bizarre episode in Hume's life certainly deserves a more detailed analysis but suffice to say that the expedition failed and was subsequently labelled a farce.
In 1752 he was appointed Keeper of the Advocates Library in Edinburgh, allowing him access to their magnificent collection, an essential element in his publication of new books, pamphlets and during the ears between 1754 and 1762 six immense volumes of his notable History of England.
Between 1763 and 1766 Hume dipped his toe in diplomatic waters after returning once again to France, this time as First Secretary then Charge d'affaires at the British Embassy in Paris. He was immensely popular; he was to the French "le bon David."
More information about David Hume from the Hume Society
"Founded in 1974, the Hume Society is an international organization of scholars from dozens of countries. Its purpose is to stimulate scholarship on all aspects of the thought and writings of David Hume." Visit the official Hume Society website.
His status allowed him to obtain introductions to Voltaire, philosopher, historian and one-time resident in the fearsome Bastille. He also met and befriended, although they later fell out, Jean-Jacques Rousseau one of the greatest 18th century thinkers.
Under secretary of state
Returning to London Hume retained his diplomatic hat becoming Under Secretary of State with responsibility for diplomatic matters with countries in northern Europe, including Catherine the Great's Russia. In addition, he took on the Home Affairs portfolio for his native Scotland.
Retirement meant a return, in 1769, to Edinburgh, first to a home in the High Street and then to one of the first houses in the James Craig inspired New Town.
In a long list of those who came to see Hume in this period of his life, the visit of Benjamin Franklin in 1771, who he had known for almost two decades, conjures up a fascinating picture of the two great men discussing the coming American independence.
A few weeks from death
By the summer of 1776 Hume knew that his death was not far off, indeed in a letter, dated 20 August, to the Comtesse de Boufflers, a close friend for many years, he said, "Tho I am certainly within a few weeks, dear madam, and perhaps within a few days of my own death…" He died on 25 August 1776.
"Philosophically, Hume is more alive today than ever he was previously," said Ernst Campbell Mossner. Although Mossner penned this some years ago, it is, in the eyes of many, still true today.
---
---