Dugald Stewart (1753-1828) was a philosopher and mathematician born in Edinburgh. His father Matthew Stewart was minister and professor of mathematics at Edinburgh University, his mother was Marjorie Stewart daughter of Archibald Stewart, writer to the signet.
---
He received his early education at Edinburgh High School (1761- 1765) where one of his tutors was poet and classical scholar Alexander Adam. It was Adam who taught the young Dugald to love poetry. Leaving school he studied at Edinburgh University where Greek, logic and moral philosophy were on the curriculum.
Adam Ferguson
On the advice of Ferguson, Dugald Stewart spent one year (1771-1772) in Glasgow where he attended the lectures of Thomas Reid.
Returning to Edinburgh University he spent 13 years teaching mathematics.
In 1775 he was appointed joint professor of mathematics with his father. However, when Ferguson resigned as professor of moral philosophy in 1785 he was succeeded by Dugald Stewart who held the post for 25 years.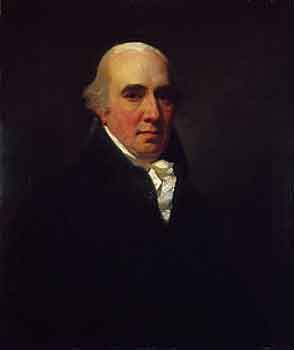 Stewart had married Helen Bannatyne in 1783 and had one son Matthew before her death four years later. He was married again in 1790 to Helen D'Arcy Cranstoun and they had a son, who died in 1809, and a daughter together.
His writing included: Elements of the Philosophy of the Human Mind, published over 35 years (1792-1827) in three volumes, Outlines of Moral Philosophy (1793) and Philosophical Essays (1810).
Peace with Napoleon
Stewart left Scotland on a number of occasions to visit France. In 1806 for example he accompanied the Earl of Lauderdale in an attempt to negotiate peace with Napoleon. On a previous visit to the country, he had witnessed the outbreak of the French Revolution.
He spent much of his retirement at Kinneil House, Boness, a stately home owned by the Dukes of Hamilton since the 17th century. Today the house is a Historic Environment Scotland property.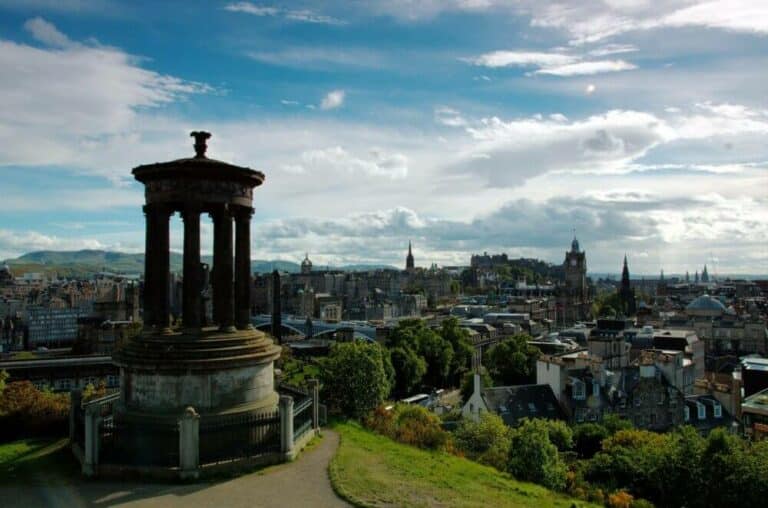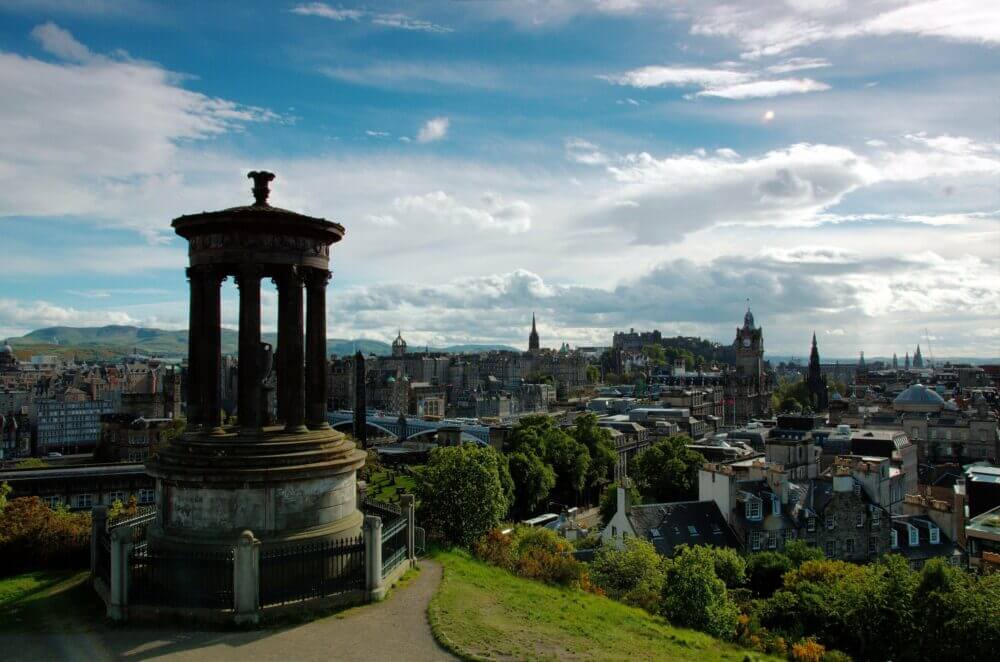 Excellent Teacher
Academic and historian Michael P. Brown said Stewart's contribution to Scottish thought and letters is measurable in several ways. "He had long supplemented his income by taking in students as boarders and his classes were filled with the great and good of Scottish society… He was considered by his students to be an excellent teacher."
Calton Hill
Stewart was influential beyond his homeland particularly in France and the United States. In Edinburgh the striking monument which stands on the top of Calton Hill is a reminder that he was, in the words of Brown a "product and theorist of the Scottish Enlightenment."
---
---