Smailholm Tower, described by one 19th century chronicler as a "Conspicuous landmark to direct vessels to Berwick," it was the boyhood haunt of Sir Walter Scott.
---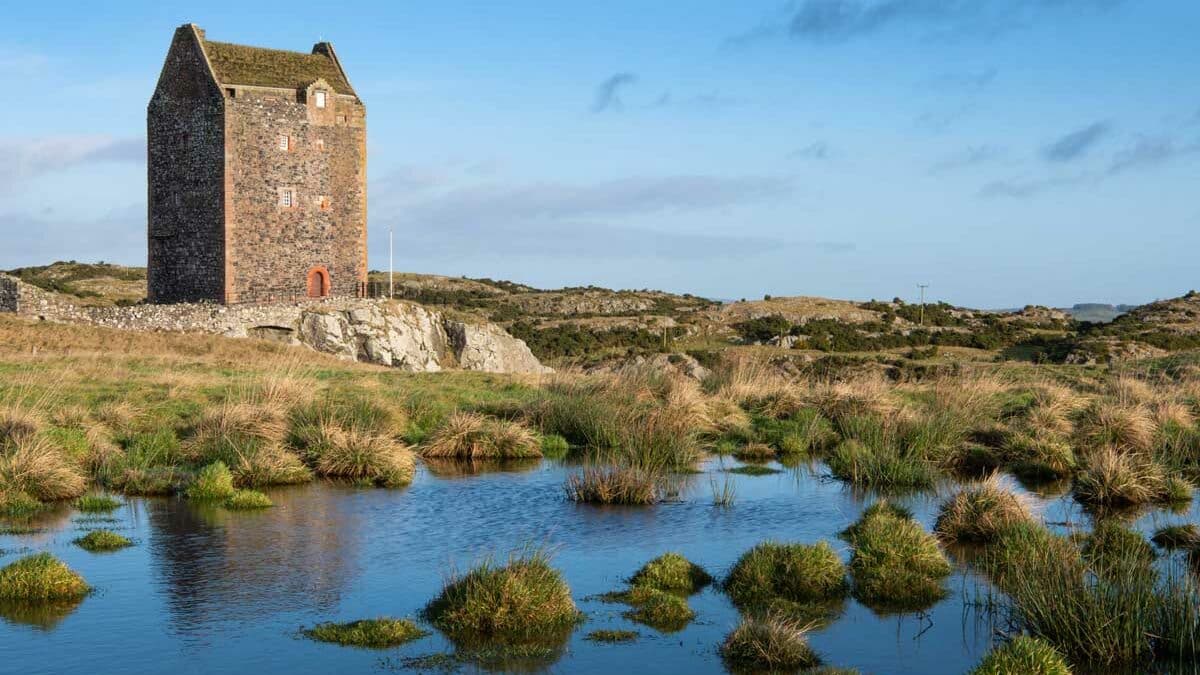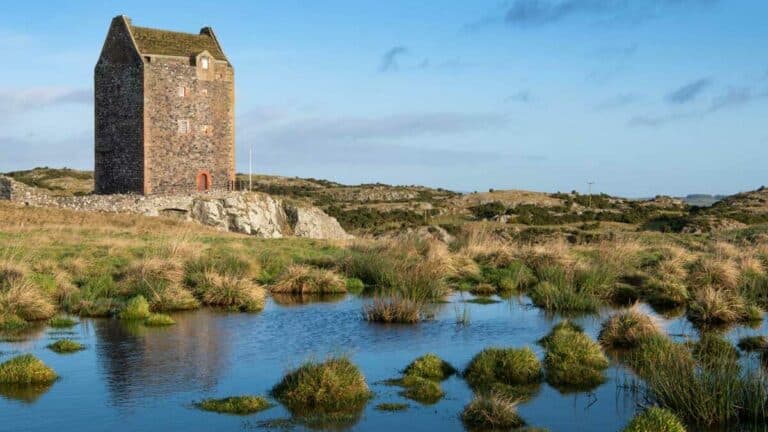 The history of Smailholm Tower
Standing on the raised Sandy Knowe, Smailholm Tower is a plain oblong tower originally built for the powerful Pringle family, squires of the earls of the Black Douglas during the first half of the 15th century.
Although 65 feet high with wall 9 feet thick it didn't always protect the family against the fearsome Border Reivers, ruthless gangs who raided and plundered both sides of the lawless Scotland England border from the 13th century to the start of the 17th century.
Historic Environment Scotland
The ground floor, now used by Historic Environment Scotland as their reception area and gift shop, was originally used as a storehouse where goods could be lifted and lowered through a hatch to the floor above. The upper floors were mainly used for family accommodation but also had space where public business could be conducted.
The Royal Commission on the Ancient and Historical Monuments of Scotland (RCAHMS) note that rebuilding work was carried out on the top level during the late 16th or early 17th century, almost certainly in response to a 1587 Act of Council which instructed landowners to keep watch day and night and to burn bales of straw at the first sign of trouble.
---
More Scottish Borders properties
---
In 1645 the tower, which rises to five floors, and the surrounding estate were bought by the Scott family from Harden, near Hawick. As they already had a Scottish Borders home the tower was leased to kinsman Walter 'Beardie' Scott, Sir Walter Scott's great-grandfather.
Scott and Edinburgh Old Town
Although Sir Walter Scott was born in the Old Town of Edinburgh (1771) he was sent, as a young boy, to Smailholm to recover from illness.
It was in the comfort of a new family home, close to the tower that he learned, from his grandmother and aunt, of the region's rich history, culture and traditions, crucial elements in his later development as a writer and poet.
His early playground at Smailholm was just a few miles from the small town of Kelso and around 13 miles from his beloved Abbotsford House, where he would later spend a good part of his adult life.
Shortly before his death in 1832, Scott made a final visit to Smailholm and the tower he described as, "Standing stark and upright like a warden."
---
Historic Environment Scotland – Smailholm Tower Visitor Information
For information on opening hours, cost of entry and other tips to help you plan your visit, go to the Smailholm Tower website.