A historic Scottish Borders visitor attraction
---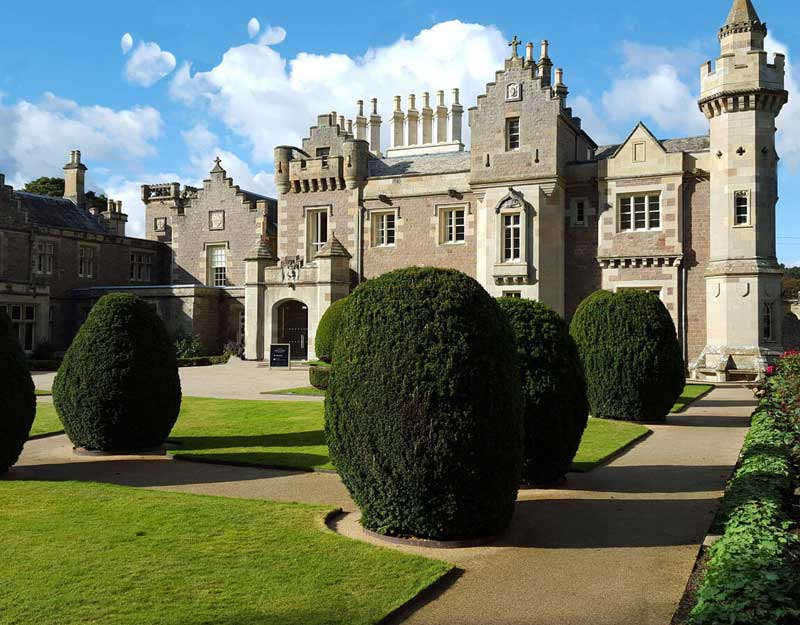 Sir Walter Scott's Abbotsford
Abbotsford, once the home of writer, poet and historian Sir Walter Scott, stands proudly in the beautiful Scottish Borders, only 35 miles from Edinburgh.
Today the house, estate, gardens and much more besides are together one of Scotland's best-loved visitor attractions.
Whether you're a fan of Scott's writing, have an interest in Scotland's history or are just looking for a day in the Scottish Borders countryside this remarkable house, like its former owner, has a story to tell.
Today you can stay at Abbottsford, get married there, hire the venue for corporate hospitality or simply visit for the day and soak up its unique atmosphere.
Sir Walter Scott was born in Edinburgh's Old Town in 1771, but always had a close connection with the Scottish Borders, coming first as a child to his grandfather's farm in Smailholm to rest after he contracted polio.
Qualifying as an advocate at the University of Edinburgh, he was appointed Sheriff-Depute of Selkirkshire in 1792. Sir Walter Scott's Courtroom, a museum in the small Borders town of Selkirk, is another reminder of his connections to the area.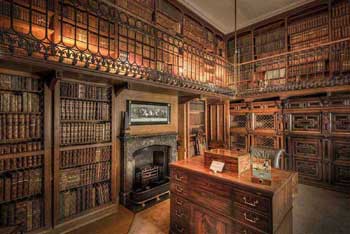 In 1811 he bought the farm of Cartleyhole (Clarty Hole) and renamed it Abbotsford after the nearby ford across the River Tweed once used by the monks from Melrose Abbey.
Over the following years, Scott made many changes to the building. Some parts were demolished, others enlarged to create a new entrance hall, study, drawing room and other rooms, some of which are still in use today.
William Atkinson was the leading architect – he was also responsible for much of the updating of the UK prime minister's country home Chequers. David Ramsey Hay was the man tasked with the interior decoration. He later worked on the redecoration of the Palace of Holyroodhouse in Edinburgh for Queen Victoria.
In the words of the Abbotsford Trust which now runs the house, it was "Constructed on the ample proceeds of a literary career without parallel… the stones of Abbotsford speak eloquently both of triumph and disaster; first of literary success, then of the fortitude with which adversity was faced and ultimately conquered in Scott's debt-ridden but noble final years."
Following Scott's death in 1832, the house first passed to his eldest son and then in 1847, to his only surviving grandson Walter Scott Lockhart. In 1853, Abbotsford passed to Scott's granddaughter Charlotte Hope Scott.
Sir Walter Scott was buried at Dryburgh Abbey, perhaps the most beautiful of all the Scottish Borders abbeys.
Following nearly seven years of planning and reconstruction, Scott's Abbotsford home was officially reopened by the Queen in July 2013, following its multi-million-pound restoration.
Some of the highlights of Scott's Abbotsford
Entrance Hall: With its carved stones and wood panelling, the hall was inspired by both Borders and the wider Scottish history. It's a magnificent introduction to a wonderfully evocative building.
Study: That deep sense of history is continued in Scott's study, completed in 1824, where the great man penned some of his world-famous classics including Tales of a Grandfather and the nine volumes of the Life of Napoleon Bonaparte.
Library: The library contains a wide range of volumes collected by Scott. It's a treasure trove filled with books of many genres. While many of the books relate to Scottish history, geography, politics, science and gardening, another of Scott's passions, there are unexpected gems too including previously unknown works discovered during the renovations. Also on the shelves are books sent from writers across the world: the Brothers Grimm and Washington Irving to name only two.
Armoury: Originally designed as a room for Lady Scott, it became home to his collection of armour, swords, flintlocks, pikes, battleaxes and guns. Among them, are Rob Roy's sword and dirk, the Marquis of Montrose's sword and the pistol belonging to Claverhouse.
Chapel: Access to the exquisite little Roman Catholic chapel on the western side of the house is now allowed. Today the chapel is filled with holy relics, some of them presented to the family by John Newman, now saint John Newman who was received into the Roman Catholic church in 1845.
Abbotsford Visitor Centre
An excellent Visitor Centre now compliments the house. A permanent exhibition tells the story of Sir Walter's life, from his birth in Edinburgh to his life in the Scottish Borders. It tells the story of the house, the construction, its development and some of the famous literary figures that visited. They included Charles Dickens, Charlotte Bronte and Oscar Wilde who came to Abbotsford after Scott's death.
---
There's also a shop and a licensed cafe where you can enjoy a snack or meal while taking in the view over the walled garden.
Estate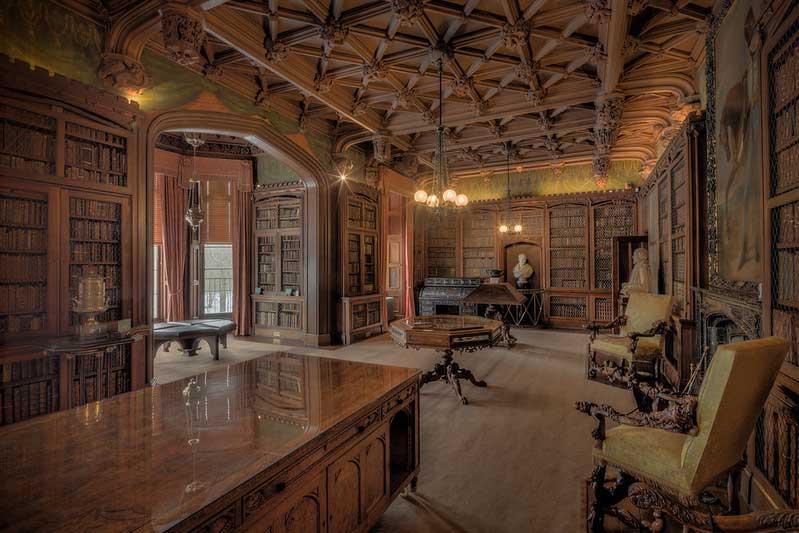 Today the estate which runs to 120 acres of meadow and woodland, much of which adjoins the River Tweed, is a rich and diverse habitat with all manner of wildlife, including if you're lucky the elusive red squirrel and the even more elusive kingfisher.
The area, complete with walking trails, is open to visitors
The Abbotsford Ranger Service, many of them volunteers, not only keep the estate in excellent condition they run a number of fun family activities which are really popular over school holidays.
There are plenty of information boards and activity sheets to ensure that you make the most of your time at Abbotsford.
Gardens
The gardens, originally designed by Scott are a delight to explore and enjoy – "compact, fragrant, colourful and detailed…with the facades of the house setting a scene which could be straight out of one of Scott's historical romances…"
Stay at Walter Scott's Abbotsford
Abbotsford's Hope Scott Wing, named after Scott's granddaughter, offers luxury self-catering accommodation for up to 16 guests.
Location:
Abbotsford
Melrose
Roxburghshire
TD6 9BQ
Abbotsford House – Visitor information
For further information on admission times and help planning your visit, go to the Abbotsford website.
---