Alexander I was born c.1077. He succeeded his brother Edgar I and ruled as King of Scots between 1107 and 1124 when he died.
However, he didn't rule all of Scotland as Edgar had only bequeathed, in a complex arrangement, the lands north of the River Forth. The rest went to their younger brother David
Alexander, who may have been named after Pope Alexander II, was the fifth son of Malcolm III (Canmore) and his second wife Margaret, later St Margaret.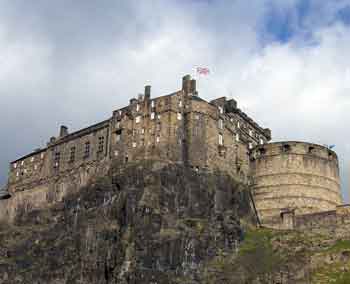 He married Sibylla the illegitimate daughter of Henry I of England who had married Alexander's sister Maud.
According to William of Malmesbury, a 12th century English historian Sibylla was, "a lady lacking in modesty and refinement." There is no record of the couple having any children.
Vassal of English king
Records show that he took up arms in support of Henry, who may have been regarded as his overlord, in a campaign in 1114 against Welsh princes.
Alexander also continued his mother's work to support the Roman Catholic church over the more traditional Celtic church.
Died at Stirling
He died at Stirling on 27 April 1124 and was buried in Dunfermline Abbey. He was succeeded by his brother David I who ruled over the whole of Scotland.
---
The British Royal Family – more information
If your interest in British royalty goes beyond Scotland's earliest kings and queens, see the official British Monarchy website for lots of additional information.
FIND OUT MORE ABOUT SOME OF THE PEOPLE AND PLACES ASSOCIATED WITH THE KINGS AND QUEENS OF SCOTLAND