Edgar, the fourth son of Malcolm III and St Margaret, was born c. 1074 and was King of Scotland between 1097 and 1107.
---
It was only with the support of the English king, William II that Edgar was able to take the Scottish throne. In 1097 with an army led by his uncle Edgar Atheling, Donald III the reigning Scottish king, was defeated in battle at Rescobie near Forfar.
In order to cement the relationship with England, his sister Matilda, plucked from a nunnery, subsequently married Henry I, the newly crowned English king.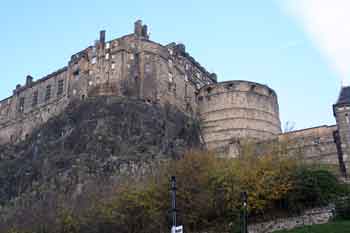 Throughout his reign, Edgar retained a "submissive" association with England and was dubbed the 'Peaceable' after presenting the Western Isles to the king of Norway.
He was described by Ailred of Rievaulx as "sweet and lovable, employing no tyranny, no harshness, no greed against his people…"
Died in Edinburgh Castle
There is no record of King Edgar ever marrying or having children. He died in January 1107 in Edinburgh Castle and was buried in Dunfermline Abbey.
He was succeeded by his brother Alexander I.
---
The British Royal Family – more information
If your interest in British royalty goes beyond Scotland's earliest kings and queens, see the official British Monarchy website for lots of additional information.
FIND OUT MORE ABOUT SOME OF THE PEOPLE AND PLACES ASSOCIATED WITH THE KINGS AND QUEENS OF SCOTLAND