Built C. 1130 by David I in memory of his mother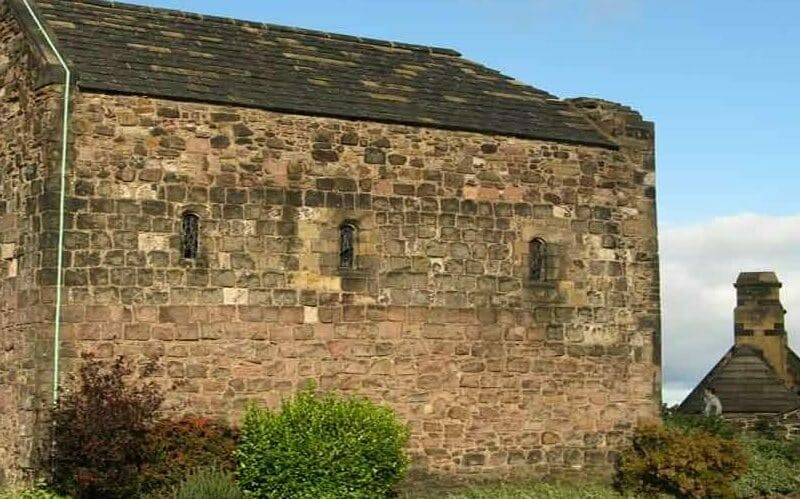 ---
St Margaret's Chapel, the oldest surviving building in Edinburgh, stands high on Edinburgh Castle's upper level.
This small but lovely chapel of Norman design is inextricably linked to one of the most remarkable women in Scotland's history.
Malcolm Canmore
After the death of Macbeth in 1057 and the short reign of Lulach, Malcolm Canmore became King Malcolm III.
Although he played a pivotal role in Scotland's development it is his wife Margaret who is better remembered, thanks to the chapel that bears her name.
Following the Norman invasion and the Battle of Hastings in 1066, Margaret and other members of England's royal family fled north to the Scottish court to seek protection.
Her subsequent marriage to Malcolm in 1069 began a dynastic process that would bring great change both to Edinburgh's fortress and to a wider Scotland.
Related stories
Saint Margaret
Writing on the life of Margaret, later St Margaret, Thomas Owen Clancy and Barbara E Crawford argued that she was one of the noble and royal women, "who made their mark on the religious and cultural scene of their countries."
Historian Michael Fry added, "She [Margaret] raised the life at court far above its previous uncouth level to a magnificence that Scotland had never known before."
King David I
It was her son King David I who built the little chapel in his mother's memory. In many ways, David, who came to the throne in 1124, was pious like his mother, a quality that earned him the epithet "Saint David" for his generous gifts to the church.
He is remembered too for establishing the Augustinian Abbey of the Holy Rood, (Holyrood) which later developed as a royal residence much preferred to the cold and draughty Edinburgh Castle.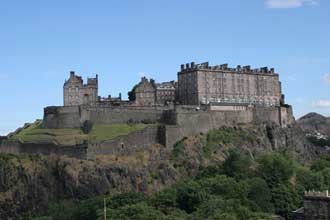 Over the centuries there have been many notable events associated with the Chapel.
In 1314, the year of the Battle of Bannockburn, much of Edinburgh Castle was destroyed on the orders of Robert the Bruce in order to stop the fortress from falling into English hands. The only surviving building was St Margaret's Chapel.
In June 1560 the body of Mary of Guise, mother of Mary Queen of Scots, lay in the Chapel for some months before finally being sent to France for burial.
Following the Scottish Reformation, St Margaret's Chapel was converted to a gunner's storehouse and only returned to its former glory in 1845.
---
Edinburgh Castle Visitor Information



For further information on booking tickets, admission times and help planning your visit, go to the Edinburgh Castle website