Malcolm III Canmore (Mael Coluim Ceann Mór), son of Duncan I, was King of Scots between 1058 and 1093. Malcolm, a cousin of Siward, Earl of Northumbria spent some years in exile at the court of Edward the Confessor, the King of England.
---
Malcolm moved north in 1054 as part of Siward's army and in July of that year defeated Macbeth in the Sidlaw Hills (modern Perthshire) while gaining the territories of Lothian and Strathclyde.
Three years later (August 1057) Malcolm killed Macbeth at Lumphanan (modern Aberdeenshire). He also killed Macbeth's successor Lulach in March 1058.
With Lulach's death, Malcolm became king.
About 1060 he married Ingibjorg, either the widow or daughter of Thorfin the Earl of Orkney (historian G.W.S. Barrow argued that she was more likely to have been the daughter).This union brought three sons.
Norman Conquest
The year 1066 saw the Norman conquest of England, forcing Edward Atheling a claimant to the English throne, his sister Margaret and other family to flee to the safety of the Scottish court.
St Margaret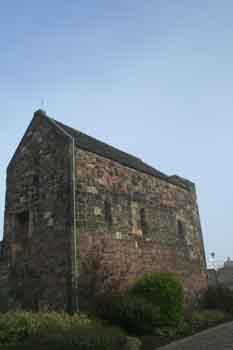 The remarkable Margaret, great niece of Edward the Confessor and later canonised as St Margaret, became Malcolm's second wife.
Her influence brought great change to Scotland, particularly to the Celtic church. Together Malcolm and Margaret had eight children.
Margaret is today best remembered thanks to the small St Margaret's Chapel built by her son David in her memory on the higher reaches of Edinburgh Castle.
Malcolm continued his policy of aggression against northern England forcing William the Conqueror in 1072 to march north to deal with the troublesome Scottish king.
William met him at Abernethy on the Firth of Tay forcing him to swear allegiance to him, a condition of the Treaty of Abernethy. In return, Malcolm received estates in Cumbria.
As a sign of his good faith, Malcolm was forced to send his son Duncan to England as a hostage. He was later released on the succession of William Rufus to the English throne.
Killed at Alnwick
In August 1093 Malcolm was in dispute with William Rufus and in an effort to inflict the maximum possible damage in English territory he set off with an army to attack Alnwick in Northumbria. En route he was ambushed by forces led by Robert de Mowbray and both Malcolm and his son Edward were killed.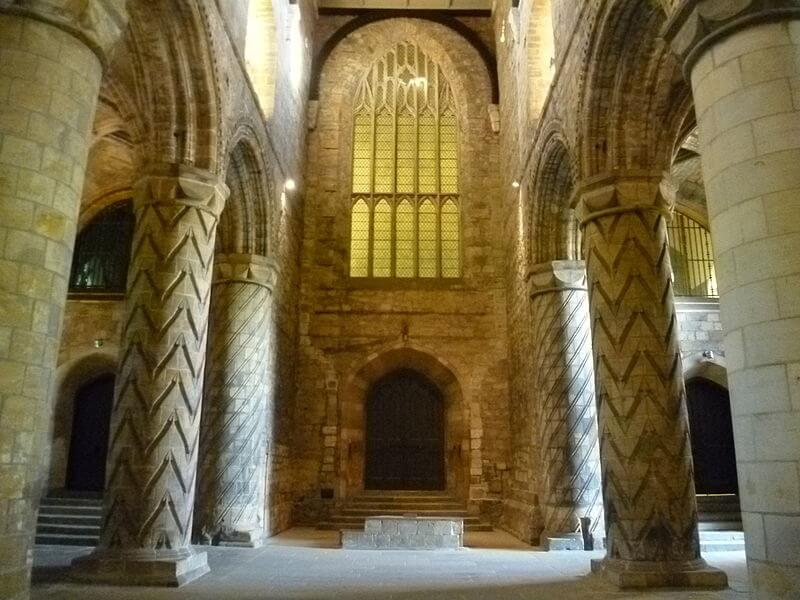 Malcolm's nickname Canmore meaning 'Big Head' has long been a matter of debate among scholars and is worth mentioning.
Barrow, writing in the Oxford Dictionary of National Biography said that his byname is probably to be understood literally.
The same sobriquet is also recorded in a twelfth century source as being applied to his great-grandson Malcolm IV, prompting speculation that he suffered from Paget's disease.
"Malcolm III is not referred to as Canmore before the thirteenth century, though contemporary accounts refer to his florid complexion and long neck."
After his death, he was buried first at Tynemouth Priory before being moved to Dunfermline Abbey. He was succeeded by his brother Donald III.
---
The British Royal Family – more information
If your interest in British royalty goes beyond Scotland's earliest kings and queens, see the official British Monarchy website for lots of additional information.
FIND OUT MORE ABOUT SOME OF THE PEOPLE AND PLACES ASSOCIATED WITH THE KINGS AND QUEENS OF SCOTLAND
---