King Donald I, (Domnall mac Alpin) succeeded his brother Kenneth, as King of Scotland in 858 and reigned until his death in 863.
Little is known about Donald's reign other than the conflict with the Viking invaders continued and in the process, the strongholds of Forteviot and Dunkeld were badly damaged.
In consequence, he moved his centre of administration to Scone where legend says that his brother Kenneth had taken the coronation stone for safe keeping and where it subsequently remained for around three centuries until moved by Edward I to Westminster Abbey.
Scottish Chronicle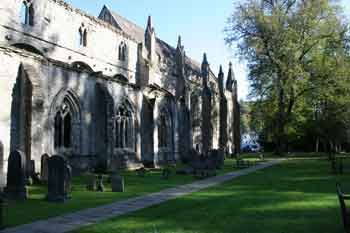 We have to turn again to the Scottish Chronicle for the few morsels we have on Donald.
Scottish history articles
Writers, Thomas Owen Clancy and Barbara Crawford, The Formation of the Scottish Kingdom describe the Scottish Chronicle as, "a dynastic chronicle of the kings, a contemporary or near-contemporary account of the combined kingdom of Dal Riata and the Picts…"
The Chronicle tells us that King Donald I died on 13 April 862 in palicio Cinnbelathoir, a site that remains unidentified. Later accounts record his death at Rathinveramon ("the fort at the mouth of the [Perthshire] River Almond.")
Oxford Dictionary of National Biography
Marjorie Anderson in the Oxford Dictionary of National Biography suggests that these two places may be the same and sited only a few miles from Forteviot. Anderson refers to archaeological evidence which shows that the site may have been a royal residence.
Law of Succession
During Donald's reign, the law of succession was changed to the Scot's form of tanistry which ensured that the heir was a healthy adult capable of waging war, unlike later periods where monarchs could be children. Using this method of selecting a successor, Donald was followed by his cousin Constantine I.
The British Royal Family – more information
If your interest in British royalty goes beyond Scotland's earliest kings and queens, see the official British Monarchy website for lots of additional information.
FIND OUT MORE ABOUT SOME OF THE PEOPLE AND PLACES ASSOCIATED WITH THE KINGS AND QUEENS OF SCOTLAND


---