Malcolm I (Mael Coluim mac Domnail), son of Donald II was King of Alba (Scotland) c. 943 – c. 954. However although there is some agreement about the date of death there is less certainty about the date of succession. Some sources, erring on the side of caution, say he assumed the kingship of Scotland at some point between 940 and 945.
In c. 949 Malcolm raided the north of England, perhaps in support of Olaf, King of Dublin's attempt to take the city of York.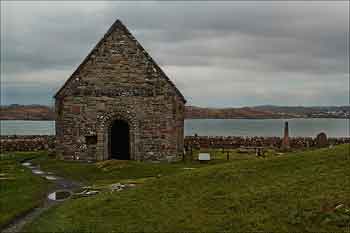 In 952, as part of a wider alliance of Scots, Strathclyde Britons and Saxons, Malcolm was defeated by Erik Bloodaxe, the former King of Norway.
Malcolm was killed by the men of Mearns at Fetteresso (modern Kincardinshire) in 954 and may be buried on the Island of Iona.
Although he had two sons, Dubh and Kenneth who both later became king however he was succeeded by his cousin Indulf, the son of Constantine II.
The British Royal Family – more information
If your interest in British royalty goes beyond Scotland's earliest kings and queens, see the official British Monarchy website for lots of additional information.
---
FIND OUT MORE ABOUT SOME OF THE PEOPLE AND PLACES ASSOCIATED WITH THE KINGS AND QUEENS OF SCOTLAND
---