Mar's Wark was Built close to Stirling Castle by John Erskine 1st Earl of Mar.
---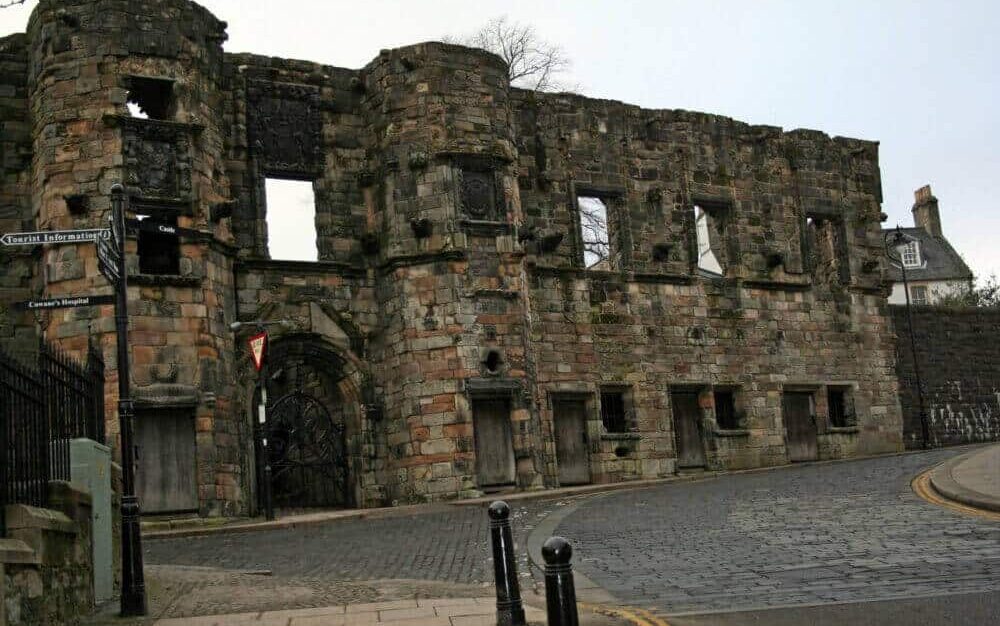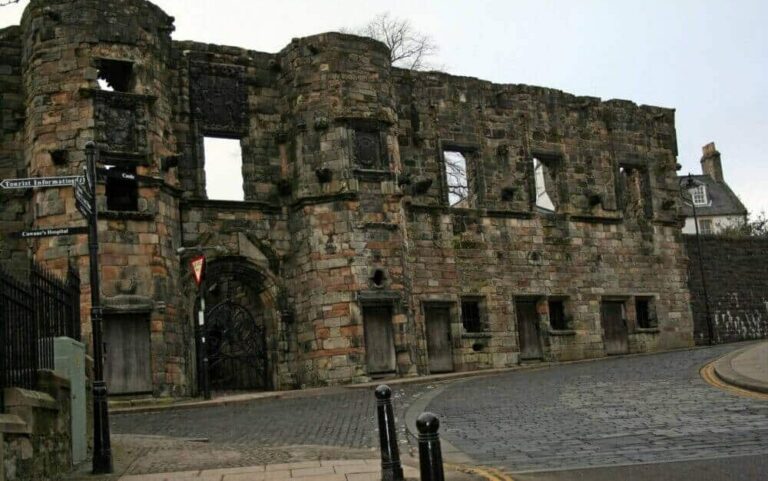 Mars Wark
Mar's Wark was once an imposing Renaissance mansion, built close to Stirling Castle by John Erskine 1st Earl of Mar (1510-72). All that remains today is its still impressive façade, dominated by its vaulted entrance and flanked by octagonal turrets. Its richly carved stonework displays heraldic panels, gargoyles and inscriptions.
John Erskine 1st Earl of Mar (1510-72) needed a home befitting his status and building work began around 1570. Some of the stone used in the construction came from Cambuskenneth Abbey, which during the Scottish reformation in 1560 was "ruined and cast down" and subsequently used as a quarry.
As a Protestant Governor of Edinburgh Castle during the regency of Mary of Guise, Mar trod a neutral path. As guardian to the young Mary Queen of Scots, he accompanied her when she left for France in 1548. However, following the death of her second husband Lord Darnley in 1567 the working relationship they had developed deteriorated.
He was awarded the position of hereditary keeper of Stirling Castle. Later, following Regent Moray's assassination in 1570, he became regent to the young James VI.
After his death, his mansion remained unfinished and his wife Annabella of Tullibardeine, once denounced by John Knox as, "a very Jezebel," took up residence but never completed the work.
Related content
Although incomplete, James VI and Queen Anna stayed there in 1593, some years after the death of the first earl.
Following the failure of the 1715 Jacobite rebellion, led by the 6th Earl of Mar, the house was converted into barracks. During the 1745-46 rebellion it was badly damaged by cannon fire and fell into ruin.
Today Mar's Wark is managed by Historic Environment Scotland.
---