Mary, Queen of Scots (r.1542-67) was the only surviving child of James V of Scotland and Mary of Guise, daughter of Claud, Count of Guise, a powerful figure at the French court.
---
Following the Scottish defeat at the hands of the English at the battle of Solway Moss, James retired to Falkland Palace, "in a state of appalling anguish", where he died on 14 December 1542 only six days after the birth of his daughter at Linlithgow Palace.
Mary was a queen when less than a week old.
The succession of a woman to the throne prompted John Knox to declare that "All men lamented that the realm was left without a male to succeed," a warning of things to come.
Following her husband's death, Mary of Guise, as tradition dictated, was not declared regent. As a newly widowed queen and one who had recently given birth, she was forced to accept the role of queen dowager.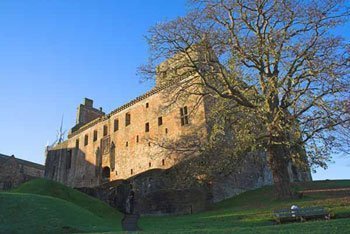 After much acrimonious debate among Scottish nobles James Hamilton, the 2nd Earl of Arran was declared Lord Governor of Scotland.
Rough Wooing
The death of James V gave Henry VIII of England the opportunity to take advantage of the uneasy situation in Scotland.
If his young son and heir Prince Edward were to marry Mary it would allow him to bring her to the English court and although Scotland would remain an independent nation, Henry would wield considerable influence.
In July 1543, a Scottish Parliament, racked by division and insecurity, signed the Treaties of Greenwich which seemed to offer Henry the guarantees he wanted. In essence, it was the start of the period now known as the "Rough Wooing."
Although the Scottish Parliament had agreed to the marriage many others were bitterly opposed. They included Mary's mother who outwardly appeared to agree to the union while actually working hard against it.
The powerful, pro-French Cardinal David Beaton, Archbishop of St Andrews and an ardent supporter of the queen dowager also campaigned against the Treaties.
Mary Queen of Scots Crowned at Stirling Castle
On 9 September, the thirtieth anniversary of the Battle of Flodden, Mary, at the age of nine months, was crowned at Stirling Castle.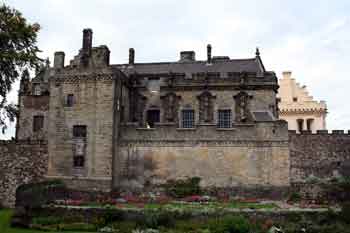 She remained there in the charge of Lords Livingstone and Erskine.
England's ambassador commented that she was crowned, "with such solemnitie as they do use in this country, which is not very costlie."
Although now Queen of Scots, her claim to the English throne was a strong one.
As the great-granddaughter of England's Henry VII, she was next in line after Henry VIII's children. It was a claim that English nobles always feared.
Her education described by one historian as, "courtly rather than academic" concentrated on music, needlework and horsewomanship.
She did learn some Latin but not written Scots or English and normally wrote in French. However, she was bilingual, speaking both French and English with a spattering of other languages too.
Treaties of Greenwich repealed
By the end of the year, the Scots had a change of heart and the Treaties of Greenwich were repealed allowing them to once again embrace their traditional French allies.
Determined to reduce English influence in Scotland, the French king Henri II also sought her hand for his son Francois.
Unsurprisingly the English king was angry and in the May of 1544, an army arrived at Edinburgh's port of Leith before moving on to destroy much of the surrounding territory.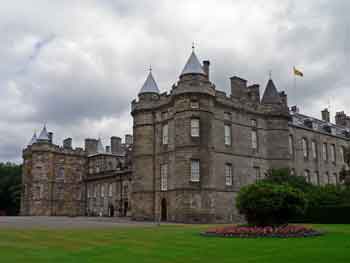 Dumbarton Castle
Following an overwhelming English victory at the Battle of Pinkie in 1547, the young queen was moved to Dumbarton Castle from where she sailed in the August of the following year to France.
Mary and Francois married
The young couple were married in Notre Dame Cathedral on 24 April 1558. On Henri's death in July 1559, Mary briefly became Queen of France and Queen of Scotland.
After the premature death of her husband in 1560 and with her mother also dead, Mary Queen of Scots returned to Scotland in August of the following year.
It was at a time of great change, in particular, the increasing influence of Protestantism preached by John Knox and others. As a Catholic, she faced an enormous challenge and became a continuing target for Knox's attacks.
Marriage to Lord Darnley
In July 1565 she married her cousin Henry Stuart, Lord Darnley. It was a poor match with the petulant Darnley implicated in the murder of her secretary David Rizzio at the Palace of Holyroodhouse. On 19 June 1566 Mary gave birth to her son and heir James.
In February 1567, Darnley was murdered at Kirk-o' Field near Edinburgh. Although never proved there were rumours of the queen's involvement.
Mary married again shortly after Darnley's death, her new husband was James Hepburn, 4th Earl of Bothwell.
Seized by a group of Scottish nobles and imprisoned in Lochleven Castle there was no honeymoon period for this young newlywed.
On 24 July she was forced to abdicate in favour of her son James.
Battle of Langside
Although the young queen of Scots did escape, her supporters were defeated by an army of Protestant lords (Lords of the Congregation) at the Battle of Langside, now part of Glasgow.
In desperation, she turned to her cousin Elizabeth I of England for support. In the end, however, she spent the next 18 years in captivity in England.
Mary Queen of Scots executed
Mary was frequently linked to Catholic plots against the Protestant Elizabeth but it was after the uncovering of the Babington Plot to murder Elizabeth in 1586 that her fate was sealed.
She was tried and then executed at Fotheringhay Castle in Northhamptonshire on February 8, 1587, at the age of 44.
Union of the Crowns
It was her son who brought the Scottish and English crowns together in 1603 when he became James VI of Scotland and James I of England.
In 1612 he had his mother's remains moved from Peterborough Cathedral and placed in the vault of King Henry VII's Chapel in Westminster Abbey.
---
The British Royal Family – more information
If your interest in British royalty goes beyond Scotland's earliest kings and queens, see the official British Monarchy website for lots of additional information.
---
REFERENCES: research and data
Antonia Fraser, Mary Queen of Scots (Phoenix Press, 2001), various pages throughout the book.
Rosalind K. Marshall, Mary of Guise (National Museums of Scotland, 2001)
Michael Lynch (ed), The Oxford Companion to Scottish History: Rough Wooing (Morag MacLeod pp 532,533, 534.
Alison Weir, The Six Wives of Henry VIII (Bodley Head, 1991), pp 485-6, 493, 501-2, 526
See also: further reading
National Museums Scotland: Life and Deathline of Mary, Queen of Scots.
Edinburgh World Heritage: Old Edinburgh: Mary Queen of Scots.
National Records of Scotland: Mary Queen of Scots.
Historic Environment Scotland: Linlithgow Palace.