Juniper berries are at the heart of every great Edinburgh gin
Discover the gin distilleries in Edinburgh that produce, between them, a wonderfully varied and innovative range of craft gins.
Today, the business of gin in Edinburgh is booming. With new distilleries and specialist gin bars, gin aficionados in Edinburgh are spoilt for choice.
History of gin in Edinburgh
While Edinburgh has a well-deserved reputation for whisky distilling there is also a long and less well-known history of gin distilling in Edinburgh.
During the 18th century jenever (genever), described as the Dutch version of gin, was traded in Leith, the port of Edinburgh.
Unsurprisingly, at that time, a number of small Edinburgh gin distilleries and a multitude of unlicensed stills were operating.
During the 19th century, production reached its peak. However, by the middle of the 20th century, there were no gin distilleries in Edinburgh.
Secret Garden, Edinburgh gin distillery
Let's start with the Secret Garden Distillery, a relatively new kid on the block.
The Secret Garden, a recently re-energised distillery, was first established in 2017 as the Old Curiosity Distillery.
Situated on the edge of the Pentland Hills, less than five miles from the Old Town, this unique Edinburgh attraction lovingly creates hand-harvested natural gins from its botanical gardens.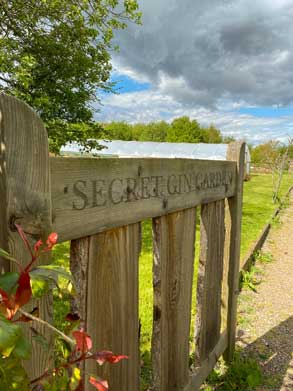 Co-founders Hamish Martin a herbologist and his wife Liberty said that their dream was to create a green space that allowed people to wander freely and enjoy the subtle magic that nature offers.
The distillery's very impressive garden has over 600 sustainably grown types of plants, flowers and edible, medicinal herbs.
It's a completely natural environment with no chemicals, pesticides or herbicides being used.
So if you're a gin lover or a gardener the Secret Garden is a wonderful place to visit. But if you happened to be a gin loving gardener, this wonderful oasis of tranquillity is perfect.
Secret Garden gin distillery wellness range
Sitting comfortably alongside the company's range of gins, a small wellbeing range includes some tempting and rather exotic sounding natural teas.
Among them are:
Apothecary Rose G & Tea
Levander G &Tea
Wild Botanical Tea
Secret Garden tours and tastings
Part of this really good tour is a visit to the garden, drying room and glasshouse. Don't forget the gin tasting at the end.
And for something completely different, the G& Tea tour where you will learn lots about gin and tea. The Secret Garden work closely with Edinburgh's Pekoe Tea.
Pickering's Gin Distillery
Pickering's Gin Distillery has a fascinating history.
Proudly proclaiming that their Summerhall distillery was, when it opened in 2014, the first gin distillery to be established in Edinburgh for over 150 years.
The distillery is part of what was Edinburgh University Veterinary School, affectionally remembered as the Dick Vet.
Today Summerhall, at the eastern end of the Meadows, a multi-arts venue – an exciting cultural village at the heart of Edinburgh.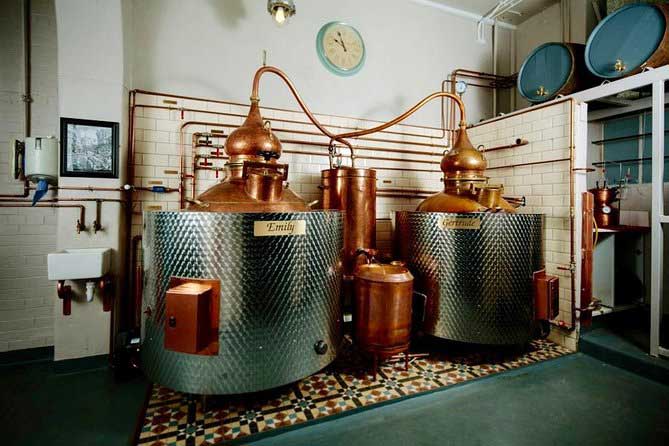 It's a site filled with all manner of creative enterprises, including, of course, Pickerings Gin Distillery.
Visit Summerhall's official website for more information about the venue.
Pickering's Gin is based on an original recipe from Bombay in the days of the British Raj, one infused with spices and fresh citrus fruit.
Today a different range of botanicals goes into this magical mix.
Pickering's Distillery tours and tastings
Pickering's Gin Jolly Tours. Doesn't that sound great, begins with a G&T and ends with a tutored tasting of gins from their current range.
All Pickering's gin tours begin at the Royal Dick Bar, Summerhall's in-house bar.
The Edinburgh Gin Distillery
Currently, Edinburgh Gin, owned by Ian MacLeod Distillers, has two distilleries, one in the West End of the city and one in Leith. There are no tours in Leith.
It all began in 2010 with a classic London Gin.
Committed to using only natural ingredients, they continue to produce traditional London Dry Gins, flavoured gins and a few gin liqueurs
They even name their stills, "Caledonia" and "flora" which sit within the distillery's Heads and Tales Bar.
The distillery has a number of tours, tastings and experiences which are best booked online.
If Edinburgh Gin is your particular favourite, they have a shop, selling a wide range of gin flavours, on Hanover Street in Edinburgh city center.
Holyrood Distillery
Holyrood Distillery which opened in the summer of 2019 is both a Scotch Whisky distillery and a gin distillery. It's the best of both worlds.
Holyrood Distillery describes its setting. "Over three floors in a listed heritage building, our brand home includes a pilot still room where we make our gin and other innovations and experimentations." Doesn't that sound intriguing?
Holyrood offers an innovative gin and whisky tour, where visitors learn how both spirits are made. Flights of gin or whisky are part of the experience.
Currently, the distillery offers one gin – Height of Arrows Gin which focuses primarily on juniper as a botanical.
Holyrood's location, only a few miles from the Royal Mile, makes it the perfect place to include in a tour of Edinburgh's Old Town attractions.
More about the Holyrood Distillery.
Lind and Lime, Edinburgh gin distillery
The Lind and Lime gin Distillery is part of Muckle Brig Ltd a Leith based wine and spirits producer and distributor.
Also, part of the group is the new Port of Leith whisky distillery which is due to open in the summer of 2023.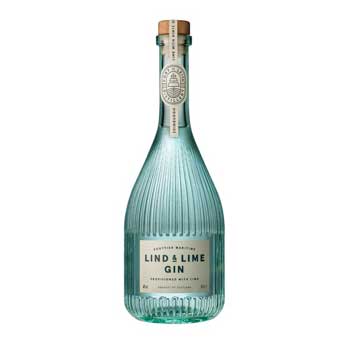 Lind and Lime is a traditional London Dry Gin.
For historical sleuths, could the story of Mr Lind be as intriguing as the wonderful flavour combinations of lime, pink peppercorns and some very special botanicals?
James Lind
James Lind, born in Edinburgh in the first quarter of the 18th century trained to be a doctor at the University of Edinburgh.
As a surgeon on HMS Salisbury, he conducted clinical trials into the causes of scurvy discovering in the process the beneficial effects of citrus fruit on a patient with scurvy.
It seems that the marketing people at this Edinburgh gin distillery have chosen their name wisely.
Lind and Lime distillery tours
Lind and Lime Gin distillery runs a number of gin tours and tastings. It's a chance to find out more about the origins of the gin, fill and label your own bottle and enjoy the product.
Learn more about the Lind and Lime Distillery.
South Loch Distillery at 56 North Gin experiences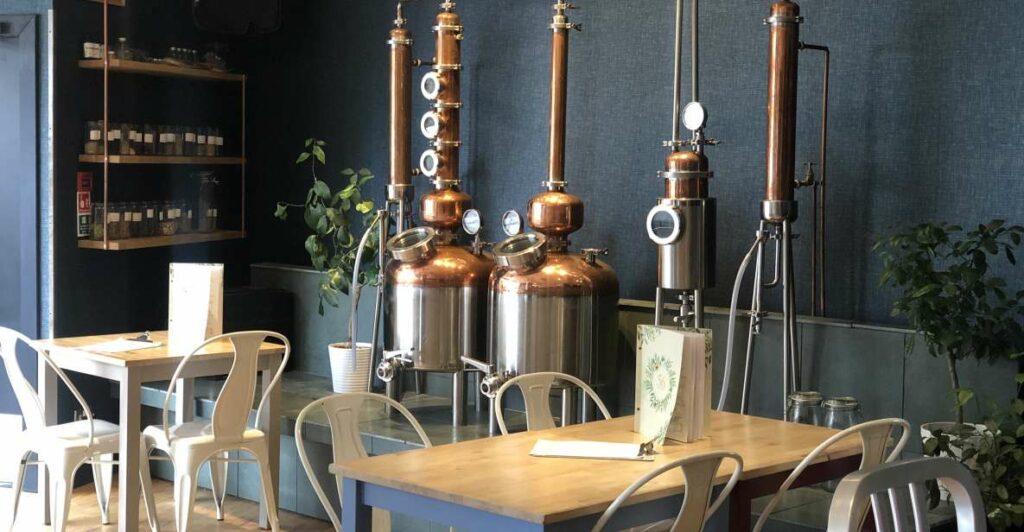 South Loch Gin Distillery is set within 56 North, Scotland's oldest gin bar located in Edinburgh city centre, a 10-minute walk from the New Town.
The distillery and bar offer several gin experiences, not tours but they do include tastings, cocktail making and masterclasses, pairing with cheese, and chocolate and cocktail making.
A bit like Edinburgh Gin, visitors will find South Loch's copper stills located in the bar.
A note on London Dry Gin
Importantly it does not have to be made in London to qualify as a London Dry Gin.
The term should be regarded as a style rather than a legal definition. There is of course some superb London Gin produced in London.
---