NTS properties in Edinburgh include Old Town tenements, New Town houses and beautiful country gardens.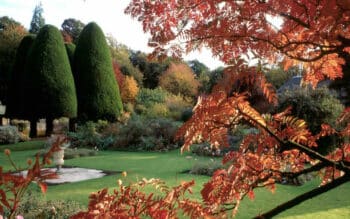 ©National Trust for Scotland
NTS properties in Edinburgh and nearby
There are a number of NTS properties in Edinburgh and within easy travelling distance of the city. There are historic houses, grand country homes, and beautiful gardens – there are even a couple of quirky doocots.
The National Trust for Scotland, Scotland's conservation charity, is tasked with protecting the country's heritage and currently manages 88 properties, collections and habitats throughout Scotland.
NTS properties Edinburgh: The Georgian House
The Georgian House, designed by Robert Adam, lies in Charlotte Square in the heart of Edinburgh's New Town.
This delightful property allows a snapshot of life in 18th century Edinburgh – for the wealthy at least. The first owner was John Lamont the 18th Chief of the Clan Lamont.
Much of the furnishings and artwork date from this period.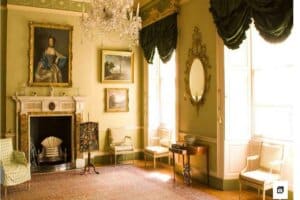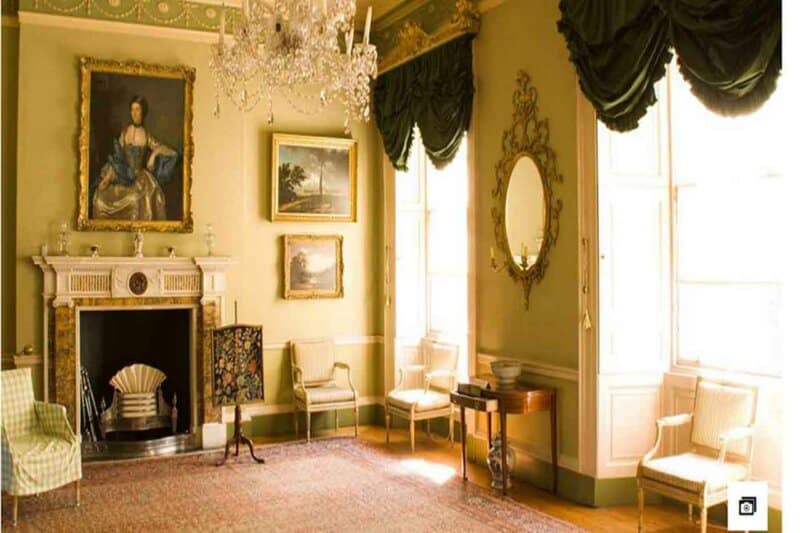 Georgian House
Edinburgh, New Town
A visit to the Georgian House is a fascinating glimpse into a time long gone. This article on Truly Edinburgh about the Georgian House says more.
NTS properties in Edinburgh: Gladstone's Land
Gladstone's Land has been a prominent landmark on Edinburgh's Royal Mile for over 500 years. This recently renovated National Trust for Scotland property was owned and developed by Thomas Gledstanes (Gladstone) between 1617 and 1620.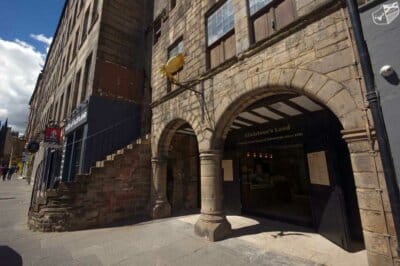 Today the house interior reflects not only 17th century living but, through the stories of later owners and tenants, it's possible to see a slice of Old Town life through the years. This article on Truly Edinburgh says more about Gladstone's Land.
House of the Binns
The House of Binns is most definitely a house with history. Binns come from the old Scots 'binns' or 'bynnis' meaning hills.
Latterly, until his death in 2017, the property was the home of Member of Parliament Tam Dalyell.
Set in parkland overlooking the River Forth, the house was built in 1612 by Edinburgh businessman Thomas Dalyell, a favourite of James VI and I.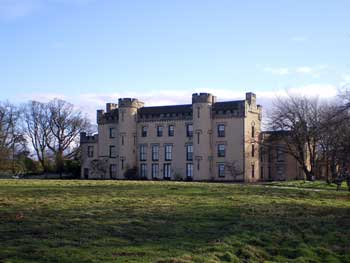 It was his son Tam Dalyell, a Royalist general during the 17th century Wars of the Three Kingdoms who formed the regiment which became known as the Royal Scots Greys.
The house has a collection of paintings, Chinese and European porcelain, furniture and some fascinating memorabilia from the Dalyell family. The High Hall and the King's Room are particular highlights.
The beautifully landscaped parkland is often the venue for wildlife events, artistic performances and garden walks.
The House of the Binns lies near Linlithgow and less than three miles from Blackness Castle, a Historic Environment Scotland property with a great Outlander connection.
NTS properties in Edinburgh: Malleny Garden
If you've been exploring the busy streets of Edinburgh's Old Town and need some peace perfect peace, then Malleny Garden might just be the place to go. There are seating areas throughout the garden – ideal for some quiet contemplation.
It's the most unexpected place, a "tranquil oasis" in suburban Edinburgh. If the weather conditions are just right, you'll get the wonderful smell of lavender and other colourful and sweet-smelling plants and flowers.
The walled garden has Victorian greenhouses, filled with fuchsias, heliotropes and other scented summer blooms.
There are heritage roses, pretty herbaceous borders and four magnificent clipped yew trees planted over 400 years ago. The trees are known as the Four Apostles.
Outside the walled garden is the 17th century doocot (dovecote) with its distinctive saddle-backed roof and over 900 nesting holes.
The house,(not generally open to the public) at the centre of the gardens, was built for Sir James Murray c. 1635. Its Georgian reception rooms are used for special events like weddings and receptions.
All in all, it really it's a lovely place to spend a few hours.
Newhailes House and Gardens
Newhailes House is a Palladian style country house that Outlander fans will recognise as the home of North Carolina's Governor Tyron.
The centre section of the house was originally designed and built in 1686 by architect James Smith as his own home. He called it Whitehill.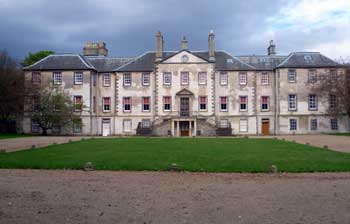 In 1709, it was bought by Sir David Dalrymple and named after his estate Hailes in East Lothian.
In 1720, William Adam, the preeminent Scottish architect of his time, was commissioned to carry out an extensive internal refit. (His son Robert Adam designed a large section of Edinburgh's New town, including Charlotte Square.)
Over the years, considerable work has been carried out to turn it into the building we see today. However, considering the relatively plain exterior, the interior may come as a surprise to some visitors.
But while there is some magnificent fine art, Rococo interiors and Italian marble, there is ample, fascinating evidence of how the different generations of the Dalrymple family lived their lives for nearly 300 years. NTS called it a "treasure trove of curiosities."
While many of the Dalrymple family played an important part in Scotland's evolution, John Dalrymple, 1st Earl of Stair will be forever remembered for his role in the Glencoe Massacre.
The National Trust for Scotland offers several guided tours of the house.
Outdoors there are woodland walks to explore and gardens to enjoy. There's an adventure playpark for the kids and an ice cream parlour too. Lunch is served in the Stables Cafe.
Inveresk Lodge Garden
Inveresk Garden is another of these relatively unknown places to 'escape' to. Definitely a hidden gem, and just a short journey from the centre of Edinburgh.
The 17th century Inveresk Lodge is not open to the public.
This lovely hillside garden has a beautiful Edwardian Conservatory, complete with an aviary and filled with exotic tree ferns and scented plants.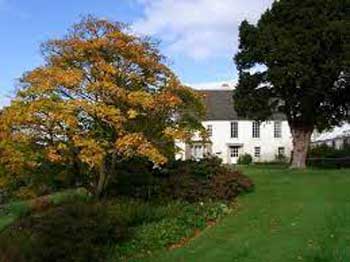 Herbaceous borders, roses, honeysuckle and a variety of herbs fill the air with a wonderful perfume.
There are picnic benches scattered throughout the garden.
A woodland walk leads to the meadow ponds where swans, geese and ducks are often found. And if you are very lucky you might catch a glimpse of herons and kingfishers too.
For children, there are discovery trails and the chance to go 'pond dipping' – remember to take a net.
Interpretation guides are available to help you make the most of your visit.
Preston Mill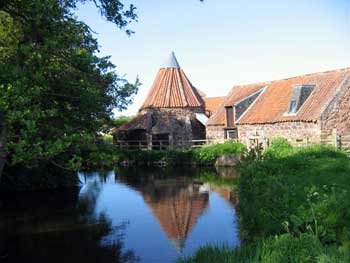 This delightful 18th century mill, with its Dutch-style roof, lies close to the River Tyne and was used commercially until 1959. It was East Lothian's last working mill. It was also an Outlander filming location in series one.
With much of the machinery and grinding stones still in place, some of which still work, it's just the place for engineering enthusiasts. But there's also a fascinating social history too.
One of the regular tours, run by hugely knowledgeable and passionate guides will bring the mill and the story of its workers to life. There are plans to bring the mill back to full working order.
NTS property: Phantassie Doocot
Built in the 16th century, Phantassie Doocot is just a 15-minute walk along a riverside path from Preston Mill, so keep an eye open for otters, herons and kingfishers as you go.
Doocots were once a common feature in Scotland. The birds were kept for meat and eggs and their droppings were often used as fertilizer.
Phantassie Estate on which the doocot stands was the birthplace of pioneering civil engineer John Rennie.
National Trust for Scotland visitor information
For more information on NTS properties in Edinburgh and nearby click the link below.
---
For further information on admission times and help planning your visit, go to the National Trust for Scotland website.
---