James Murray was the first editor of the Oxford English Dictionary.
On the face of it the subject of lexicography may seem a somewhat tedious one, not so for James Murray who was born in Denholm in the Scottish Borders in 1837. Although as an adult Murray could read a number of languages he will be best remembered for his contribution to the English language.
---
James Murray, whose home overlooked the village green now dominated by a monument to John Leyden another distinguished man of words, left school at the tender age of 14. Three years later became a teacher in nearby Hawick.
Although Hawick was only a few miles from his home in Denholm it must have seemed a different world, for the town was described as one of, "intemperance, Sabbath profanation and daylight wickedness."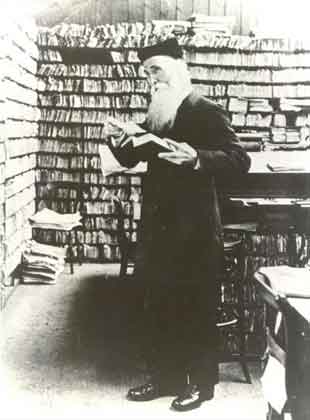 Despite it all, Murray described that part of his life as his, "Great learning time, when he made 'excursions' into all the sciences – botany, geology, entomology and chemistry."
Building on his growing reputation he became a founder member and the first secretary of the Hawick Archaeology Society contributing more than 50 papers to early meetings.
Moving to London in 1864, he joined the Chartered Bank of India, Australia and China, founded by Hawick man James Wilson, where he further developed his skill at languages.
After six years at the bank, he left to become a schoolteacher at Mill Hill in London where he remained for 15 years.
Meanwhile, his reputation as a linguist continued to grow, particularly after the publication of his book, Dialects of the Southern Counties of Scotland.
Philological Society of London
In 1857, the Philological Society of London decided that existing English dictionaries were outdated and incomplete.
They wanted to compile a new dictionary to rival the American Webster Dictionary but after the initial enthusiasm, the project proceeded slowly. Eventually in 1879, the Society together with Oxford University Press approached Murray who agreed to edit it.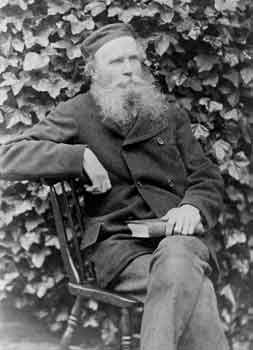 It was Melville Bell, a professor of vocal physiology who initially introduced Murray to the Philological Society.
As their friendship grew, Bell invited the Denholm man to his home where he met his young son Alexander Graham Bell who later became the inventor of the telephone.
James Murray & the Oxford English Dictionary
Murray started work on the 'New English Dictionary' later to become the Oxford English Dictionary.
Initially, he worked in cramped conditions at his house at Mill Hill where three million quotations, stacked in boxes and weighing over two tons gave him little room to move.
The lack of space soon forced him to find larger premises in Oxford where the work resumed in earnest.
He estimated it would take approximately ten years to complete, however, five years down the road Murray and his colleagues had only reached the word 'Ant'. They realised it was time to reconsider the schedule.
Murray and his fellow editors toiled relentlessly, it was a Herculean task and he often worked 16 hours a day. He invited people from around the English-speaking world to contribute and the words, some dating back to the Early Middle English period (1150), came flooding in.
More famous Scots
James Murray & Chester Minor
Among his many contributors was Dr William Chester Minor, an American surgeon. For twenty years Minor provided Murray with over 10,000 quotations which were used in the dictionary's definitions. His first contribution was the word "art" which was giving the editorial team some considerable trouble.
Minor, who arrived in London in 1871, was no ordinary contributor; he was a former U.S. Union army officer who served in the American Civil War. However he now languished in the grim surroundings of Broadmoor, England's highest-security lunatic asylum, after he shot and killed a man.
The story of the first meeting between Murray and Minor in Broadmoor became part of literary legend although its veracity was only seriously challenged in the last decade of the 20th century.
For those particularly interested in Murray's life, it's an episode worth pursuing. Whatever the truth about their meeting, Murray and Minor developed a relationship, perhaps a friendship, that lasted until their deaths.
Language was constantly evolving and Murray was aware that the meaning of existing words was changing, making life even more difficult for him. He was exhausted and eager to finish the project but the work moved slowly.
By 1880, he hoped to finish by the end of the century but 17 years later the completion date was pushed back to 1908, and then 1916 when he would be 80.
Murray received a knighthood in 1908 and worked until his death in 1915. Continuing for another 13 years, his remaining team finally completed the project in 1928.
The 12 volumes of the Oxford English Dictionary contained 414,825 words and 1,827,306 illustrative quotations.
James Murray dedicated his life to a project which remains unrivalled in the publishing world. He would have been proud to know that the dictionary has taken its place as the ultimate authority on the English language.
Find more information about the dictionary on the official OED website.
---
---