William and Robert Chambers, two remarkable brothers, played a major part in the growth of 19th century writing and publishing in Scotland and the development of the city of Edinburgh.
But there may be many people with a Chambers dictionary on their bookshelves without knowing anything about the men who founded the publishing company.
Napoleon Bonaparte
In the early years of the nineteenth century, the talk in Scotland's towns and villages was of Napoleon Bonaparte and war.
In Peebles, a small town in the Scottish Borders, lying at the confluence of the River Tweed and Eddlestone Water, two brothers not old enough to take up arms were, by a strange quirk of fate, to see their families ruined by Napoleon's soldiers.
William and Robert Chambers were part of a relatively prosperous Borders mill-owning family with deep roots in Tweeddale. William the elder was born in 1800 and his brother Robert two years later.
It was the Edinburgh Star newspaper that broke the news that would change their lives. "As many as 111 prisoners of war were on their way to the town."
Napoleonic Prisoners of War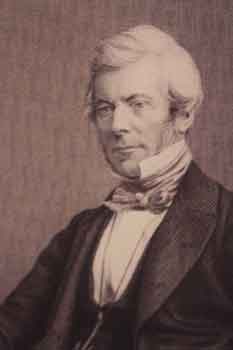 With Wellington's successes against Napoleon continuing, the government had to find homes for prisoners of war.
As prisons in England rapidly filled and the number of captives became unmanageable many were moved north to Border towns.
William and Robert were amongst a number of boys who went out to meet the new residents as they trudged wearily into Peebles.
French, Italians, Polish and Swiss made up the small contingent.
Rabbit breeding programme
The brothers were an enterprising pair.
Realising that the amount of food available to feed them was limited they set up a rabbit breeding programme and sold them for 8d to the grateful prisoners.
Their father James however was less lucky. He had opened a drapers shop offering credit to the prisoners but in 1814 when peace finally came and the men were repatriated they left owing him a considerable sum of money. James Chambers was ruined.
Life in Edinburgh
It became financially impossible to stay in Peebles and the family moved to Edinburgh.
Life in the capital began in a tenement flat on Nicholson Street. It was a "second rate street home to other families with limited means."
They remained there for less than a year before moving to an even poorer area of the city.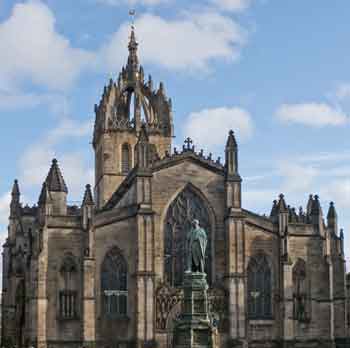 William now had to find work. Not "greatly elated" he trudged the two miles to the Tollbooth Wynd for an interview as an apprentice grocer.
Although he was turned down for the position it was not a wasted journey.
As he returned home he saw a notice in a bookseller's window. It read "An Apprentice Wanted."
The duties would include, cleaning and lighting the fire, preparing the oil lamps and running errands.
On 8 May 1814, the young man took the job and entered the world of commerce.
About eighteen months laterJames was appointed manager of a salt manufacturer in Joppa which lay between Musselburgh and Portobello. It was a "smoky odious place set amongst the steaming salt pans."
Burke and Hare
William took lodgings in the West Port of Edinburgh, a part of the Old Town that, within a few years, would be associated with the notorious body-snatchers Burke and Hare.
At first he shared a room with a divinity student from Tweeddale but later his brother Robert, by this time unemployed, joined him.
With his brother's encouragement Robert, using the last few books from his father's house in Peebles opened a small bookshop in Leith. Within a short time, William also opened a bookshop close to his brother.
Robert Burns
They acquired a small printing press turned to publishing. They printed, bound and published a range of books including 750 copies of the Songs of Robert Burns, a best-seller in 19th century Edinburgh.
It was perhaps inevitable that both would begin writing and together they wrote and published the Kaleidoscope a fortnightly periodical.
Half a century later William reflected on the struggle to produce the journal.
"The mechanical execution of the literary serial sorely tested the powers of my little press which received sundry claspings of iron to strengthen it for the unexpected duty." Although the Kaleidoscope didn't last long, life was getting better. It was, "a small trial of one's wings."
Sir Walter Scott
Thanks to a commission from Sir Walter Scott, William and Robert moved home again as their business continued to develop. By 1832, the first edition of the Chambers Edinburgh Journal was published.
It was an immediate and unprecedented success with 30,000 copies sold in Scotland and a further 20,000 in England.
Initially, Robert was only a contributor but after the 14th issue he became joint editor and W and R Chambers was founded.
Lord Provost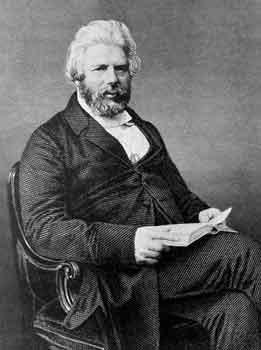 From 1865 to 1869, William served as Edinburgh's Lord Provost and worked tirelessly on some of the pressing social issues that blighted the city. He was also the driving force behind the restoration of St Giles' Cathedral.
However, it is perhaps the memory of one small gesture that still remains with us.
It is the story of Greyfriars Bobby a small dog that watched over his master's grave in Greyfriars Churchyard.
With nobody to pay for the required licence for the much-loved dog, it was in danger of being destroyed.
Moved by the story William decided to pay for it himself.
Vestiges of the Natural History of Creation
In 1844 Robert anonymously published the Vestiges of the Natural History of Creation, 15 years before Darwin's Origin of the Species.
It received very mixed reviews. One said, "there was a fair chance of poisoning the fountains of science and sapping the foundations of religion."
Another took an opposing view by saying the book was like a "breath of fresh air to workmen in a crowded factory."
William and Robert Chambers achieved much in their lives but perhaps their greatest satisfaction came from the purchase of their Scottish Borders home 40 years after their father had been forced to give it up.
Note
This article on Truly Edinburgh says more about William Chambers.
---
---