This is a short guide to places associated with Mary Queen of Scots in Edinburgh and nearby.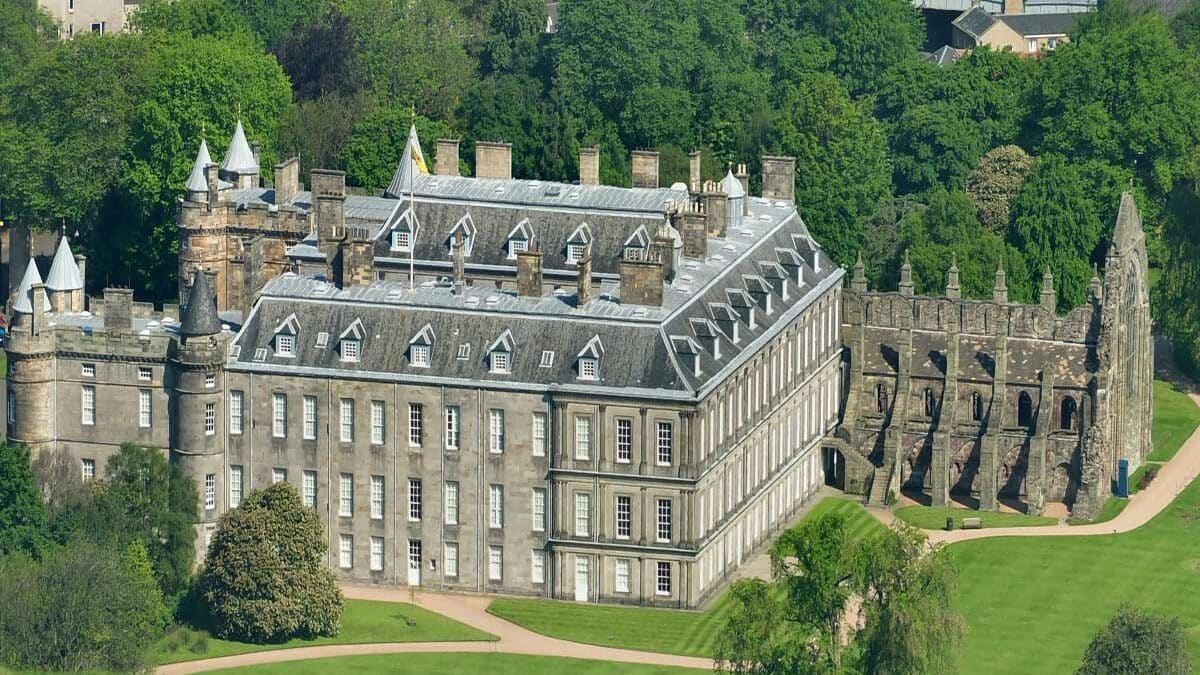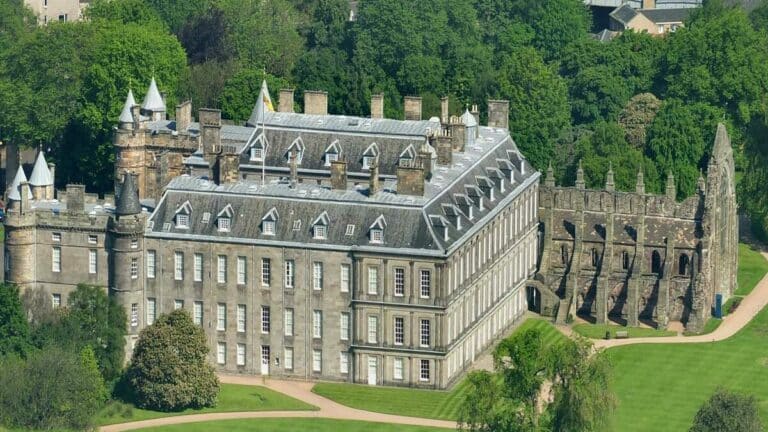 In a reign (1542 to 1567) conducted in the harsh light of 16th century Scottish politics, it's hard not to admire her courage and tenacity.
Yes, there were mistakes and miscalculations but despite them, there remains an enduring appeal. Many are enchanted by her story.
Mary Queen of Scots in Edinburgh
For those historical sleuths with an interest in this remarkable woman, Scotland's capital city retains some poignant reminders of historic places, people and objects to tell them about the life of Mary Queen of Scots in Edinburgh.
Not everything mentioned here involves Mary directly, some are more connected with her family or acquaintances who knew or served her.
Together they paint a fuller picture of her life in Auld Reekie.
Linlithgow Palace
This remarkable story began in Linlithgow Palace, just a few miles from Edinburgh, where Mary Stuart – Mary Queen of Scots was born in 1542.
She was baptised, almost next door in the lovely St Michael's Parish Church. Her father was James V, king of Scotland. Her mother Mary of Guise was the daughter of a French aristocrat and a future Queen regent of Scotland.
Mary of Guise said of Linlithgow Palace it was, a "very fair place as fine as any chateau in France."
The arrival of Mary Queen of Scots in Edinburgh from France
Mary Stuart spent her early years at the French court in the company of Francis II, her future (first) husband
A plaque at the Shore, Leith, the port of Edinburgh marks the place where she arrived in Scotland from France on 19 August 1561.
On arrival, she was presented with a book of psalms, a Bible and the keys to the city. She was a Catholic in a mainly Protestant country.
Anxious to rest, Mary stayed at the home of Andrew Lamb an Edinburgh merchant.
Lamb's house, now much changed and restored, still exists, it remains a hugely evocative part of Mary Queen of Scot's connection with Edinburgh.
The Royal Commission on the Ancient and Historical Monuments of Scotland (RCAHMS), said that Mary "remainit in Andro Lamb's house be the space of ane hour."
Sir Walter Scott
Sir Walter Scott wrote of her return. He said "her youth, for she was only 18 when she returned to Scotland, increased the liveliness of her disposition. The Catholic religion, in which she has been strictly educated, was a great blemish in the eyes of her people."
Royal Mile Parade
In September she led a grand procession down the Royal Mile before making her way to her new home at the Palace of Holyroodhouse.
Mary would have passed a number of sites still admired by visitors to Edinburgh today.
John Knox House
John Knox House stands on the Royal Mile although the hot-blooded preacher probably never lived there. However the house, today one of the oldest in Edinburgh, was the home of James Mossman (Mosman) an ardent supporter of Mary, her goldsmith and Keeper of the Royal Mint.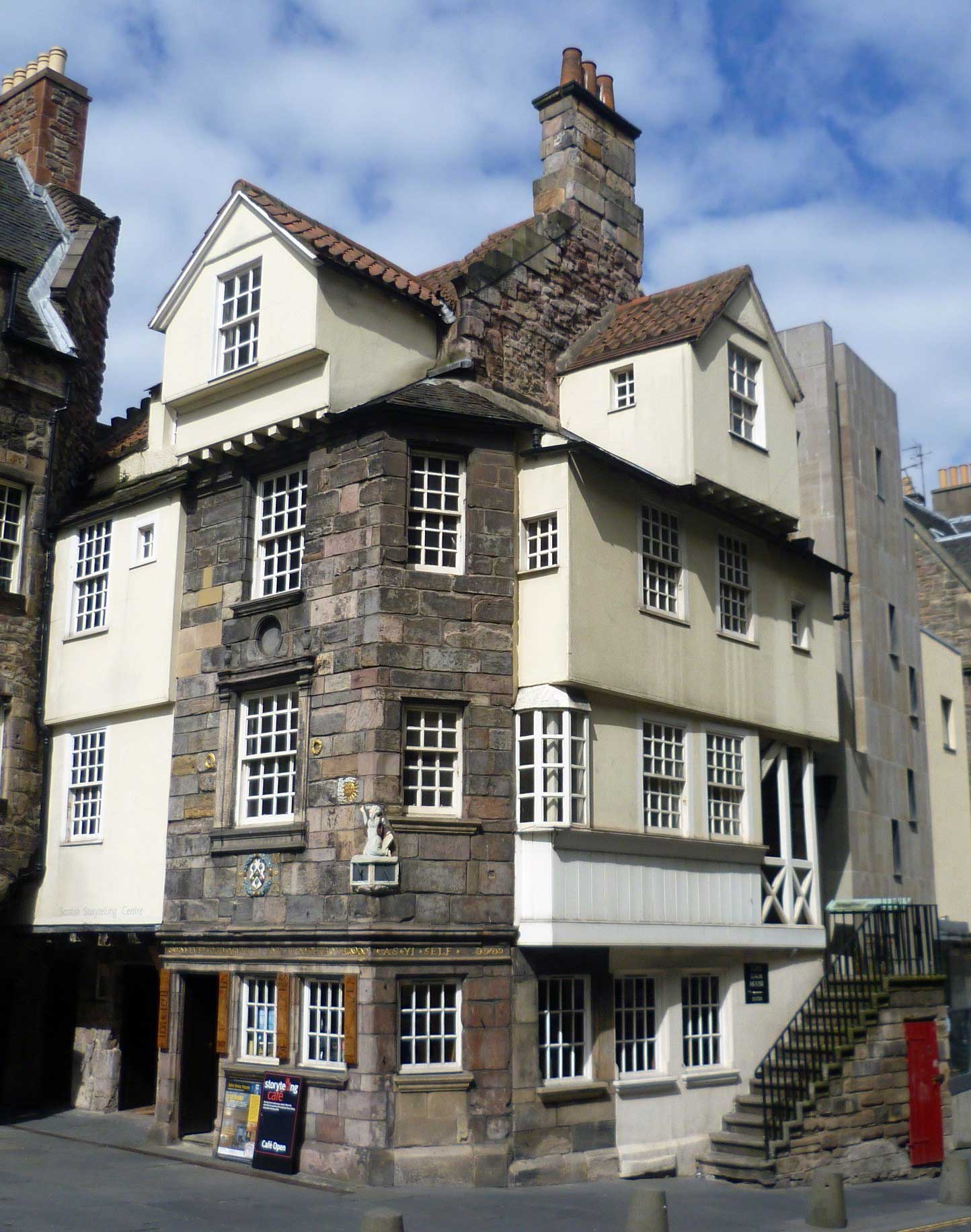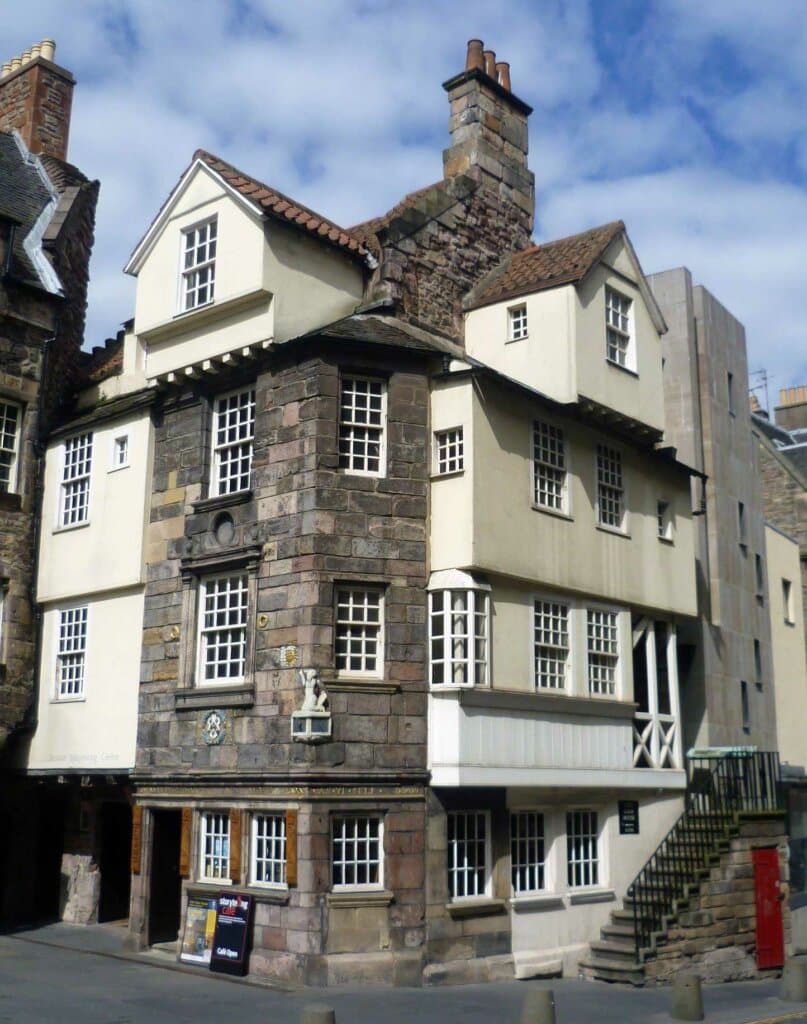 St Giles' Cathedral
Records show that Mary visited St Giles' the Great High Kirk of Edinburgh, also on the Royal Mile, a number of times during 1560, as did her son James VI/I.
During his tenure as minister of St Giles', John Knox spent much of his time denouncing the queen from the pulpit.
Palace of Holyroodhouse
The Palace of Holyroodhouse, also known as Holyrood Palace, stands at the bottom of Edinburgh's Royal Mile. Mary Queen of Scots lived here between 1561 and 1567. It's full of reminders of her turbulent life.
Mary married Henry Stuart, Lord Darnley, her second husband in the Palace chapel on 29 July 1565.
Visitors to the palace can still explore a number of Mary's private chambers she once occupied in the north-west tower. among them, Bedchamber, Supper Room and an Outer Chamber where the queen would often receive visitors.
There is an incident, above all others, remembered about her life at Holyrood. In one awful moment, Her husband, Darnley, and others brutally murdered David Rizzio, Mary's Italian companion and secretary. The awful deed was carried out in front of Mary.
Although Rizzio has no marked grave, tradition dictates that he was buried in the cemetery of the nearby Canongate Kirk.
The murder of Darnley
On the morning of 10 February 1567 at Kirk o' Field House in Edinburgh, local residents heard a loud explosion. The bodies of Darnley and a servant were found shortly after, both had been strangled, not killed by the explosion.
Located to the south of Edinburgh's Old Town, outside the original town walls. The kirk was founded by the monks of Holyrood Abbey.
Darnley was buried in Holyrood Abbey, as was Mary's father, James V of Scotland.
Where is Kirk o' Field in Edinburgh?
While the exact location of the site has always been a subject of debate, an archaeological excavation in what is now the University of Edinburgh's Old College quadrangle uncovered human bone thought to have come from the medieval church of St Mary in the Field.
The University of Edinburgh recognises a charter signed by Mary in 1567 as the, "enabling charter" that paved the way for the University's creation in 1583. Read more about the history of the University of Edinburgh on Truly Edinburgh.
Mary Queen of Scots and Craigmillar Castle
The murder of Lord Darnley remains one of the best-known episodes in Mary's life. Was the queen part of the plot to kill him? The story moves to Craigmillar Castle where Mary fled after his death.
Mary enjoyed the relative peace and quiet of Craigmillar, a contrast to Edinburgh Castle. She visited in September 1563 and again in late 1566, where the now infamous Craigmillar Bond, an agreement to kill Darnley, was signed by a number of Scottish nobles.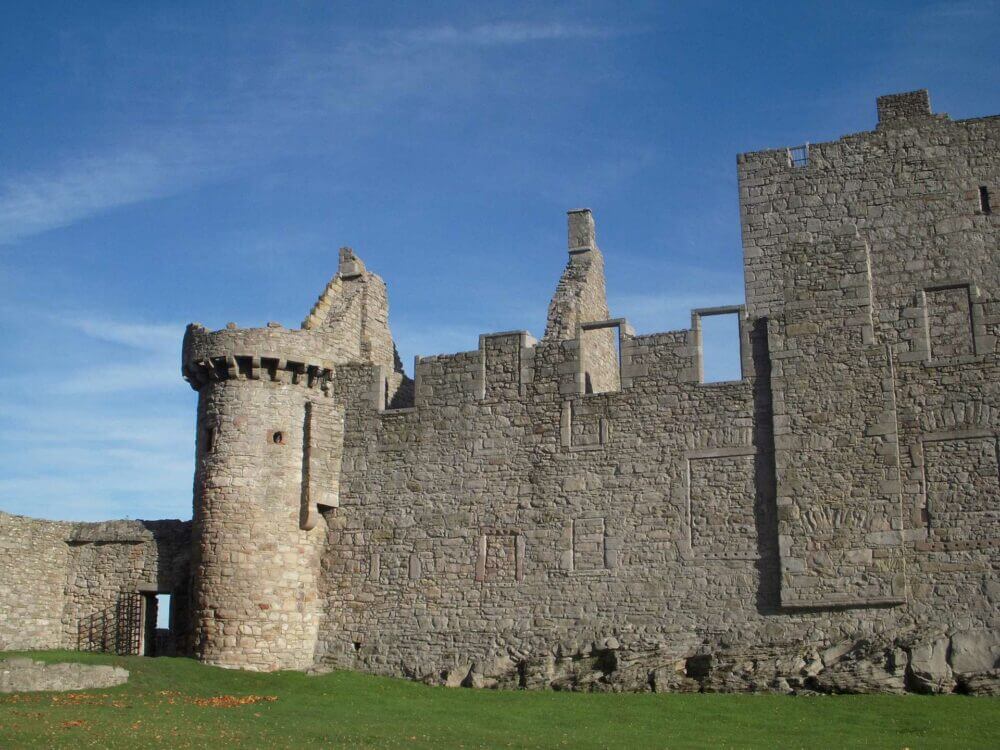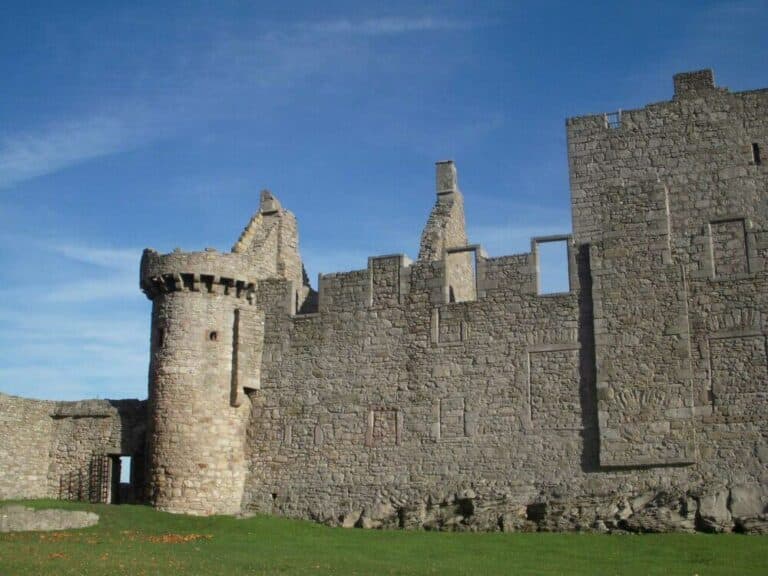 While she clearly wanted rid of Darnley– as a Catholic divorce was impossible. But was Mary Queen of Scots involved in the plot to kill her husband? It seems likely that she was at least aware of the plot
Among the nobles who gathered at Craigmillar to plan Darnley's murder was James Hepburn, 4th the Earl of Bothwell, the soon to be third husband of Mary.
Craigmillar Castle does have some tangible reminders of Mary's visits. What secrets would Queen Mary's Room in the castle's tower house tell?
Ainslie Bond
Interestingly and moving from the Craigmillar Bond to the Ainslie Bond it seems that another group of Scottish nobles, including Bothwell, had gathered in the Ainslie Tavern on the Canongate, part of Edinburgh's Royal Mile, to discuss the suitability of his marriage to Mary.
One writer described the bond as a petition to Mary "appealing to her to marry as a means of ensuring calm and good government in the realm of Scotland and suggesting that a Scot, not a foreigner would be an appropriate choice. Who better than the Earl of Bothwell?
Mary married her third husband in the chapel of Holyrood Palace.
Edinburgh Castle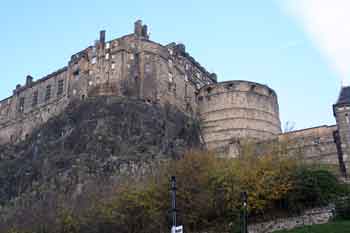 Although Mary attended many state occasions at the castle, it was here that her son and future king, James VI was born.
Today's visitors to the castle can see her bedchamber and the birth room, called simply Queen Mary's room.
The great cannon Mons Meg which still sits on the Castle's upper Ward boomed on 24 September 1558 to celebrate her marriage to Francis, the French Dauphin.
Edinburgh Castle is home to the Honours of Scotland (Scottish Crown Jewels) consisting of the crown, sceptre and sword of state.
The crown was made for James V, Mary's father for the coronation of Mary of Guise in 1540. The Honours were used to crown the 9 month old Mary at Stirling Castle in 1543.
St Margaret's Chapel
Close to Mons Meg on Edinburgh Castle's upper ward is St Margaret's Chapel, built originally by David I in memory of his mother Saint Margaret. Although now much altered it remains the oldest surviving building in Edinburgh.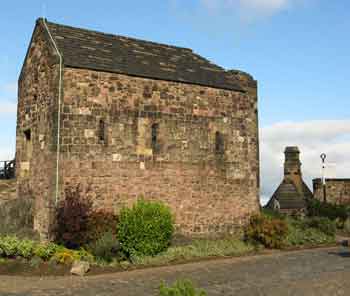 Following the Siege of Leith, her mother Mary of Guise died on 15 June 1560 in Edinburgh Castle.
Her body was placed in a lead casket and moved to St Margaret's Chapel before eventually being returned to France.
Mary Queen of Scots and the Sheep Heid Inn,
The Sheep's Heid (sheep's head) Inn is one of Edinburgh's oldest surviving pubs.
Historic Environment Scotland (HES) records that, "the history of the pub dates back to 1360.
HES believe the name derives from a ram's head snuff box presented to the owner by James VI (Mary's son) in gratitude for the refreshments served as James travelled between Craigmillar Castle and Holyrood Palace.
It's believed that Mary also enjoyed visiting the inn for refreshments and a game of skittles.
The inn is located in the Duddingston area of Edinburgh around 30 minutes' walk from the Palace of Holyroodhouse.
Queen Mary's Bath House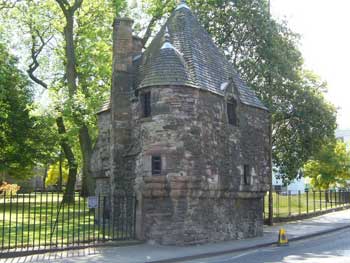 This small building which lies close to the Palace of Holyroodhouse is dated to the last quarter of the 16th century.
Tradition points to its use as a bathhouse used by Mary Queen of Scots. Some legends even suggest that Mary used to bathe in sweet white wine.
it's likely that, once part of a larger structure, it was perhaps a summerhouse or small pavilion.
whatever the reality, it's another wonderful addition to the story of Mary Queen of Scot's life in Edinburgh.
Historic Environment Scotland (HES) refers to a pictorial map dating to 1647 that shows its position at the N.W. corner of the King's Privy Garden with its entrance facing the tennis court.
Mary Queen of Scots and the National Museum of Scotland
The National Museum which is close to the Royal Mile has a wonderful collection of objects associated with Mary Queen of Scots. The collection includes:
The Penicuik Jewels
Oak cradle from Linlithgow Palace
Silver crucifix found at Craigmillar Castle and believed to belong to Mary.
A clarsach once belonging to Mary
A letter from Mary Queen of Scots to the Lard of Smeaton
Magdalen Chapel
Another interesting Edinburgh connection to Mary Queen of Scots is Magdalen Chapel on the Cowgate, an area close to the Grassmarket.
The Chapel was the last Roman Catholic chapel to be built in Edinburgh before the Reformation. Before the Reformation, the building was used for academic lectures organised by the queen and her mother Mary of Guise. Prayers were often heard for the soul of Mary Stuart.
While a little off the beaten track Magdalen Chapel is a fascinating place to visit, well worth a short detour. Find out more about Magdalen Chapel on Truly Edinburgh.
Mary Queen of Scots, the movie
Although Mary may never have visited Blackness Castle, there are some family connections.
Blackness Castle on the shores of the Firth of Forth was one of the key locations for the 2019 movie. Mary Queen of Scots. This Historic Environment Scotland property also had a starring role in the Outlander series. Read more about Blackness Castle on Truly Edinburgh.
Mary's last night in Edinburgh 15 June 1567
A plaque at Edinburgh City Chambers, on the Royal Mile, marks the site of the home of Sir Simon Preston of Craigmillar once stood.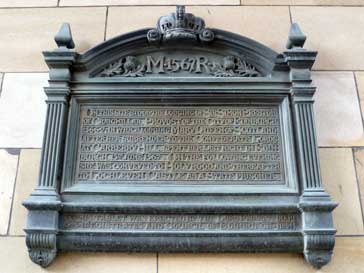 After her defeat, by the Protestant Lords of the Congregation at the Battle of Carberry Hill in June 1567 Mary spent her last night in Edinburgh before being taken, first to Holyrood, then to Lochleven Castle where she was imprisoned.
The queen was subsequently forced to abdicate in July 1567.
Mary was executed in 1587 after 19 years of captivity.
The sites below are all associated with Mary Queen of Scots and make the perfect day trip from Edinburgh.
---
Mary King's Close
One site sometimes associated with Mary Queen of Scots in Edinburgh is Mary King's Close on the Royal Mile. While the queen may well have passed the location on her welcome to Edinburgh parade, there is no connection other than an occasional confusion with the name.
Today the Real Mary King's Close, to give it its full name is a historic Edinburgh visitor attraction and, by chance, located close to the house where Mary spent her last night in Edinburgh.