Where can you learn more about whisky in Edinburgh and further afield?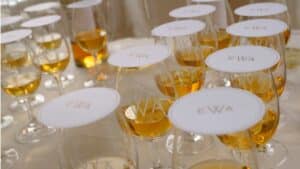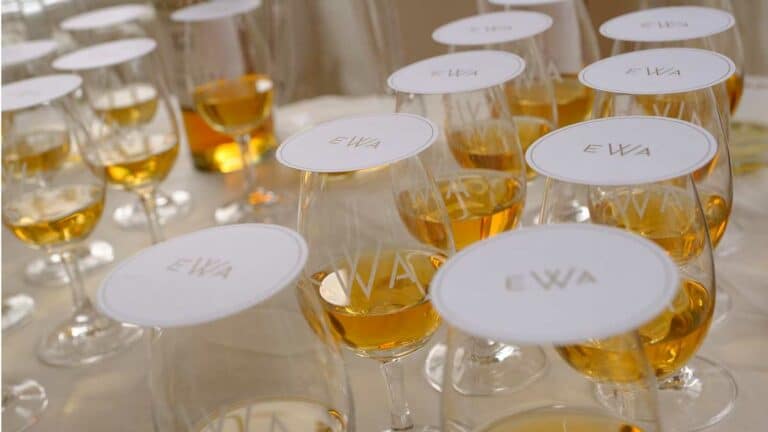 image © Scotch Whisky Academy
learn about Scotch whisky training in Edinburgh and beyond
For most people, whisky education is a fairly informal and enjoyable experience which starts with one of a number of places in Edinburgh that offer Scotch whisky tutored tastings or distillery tours.
Others might prefer a more structured approach, perhaps with a certificate, or a recognised qualification at the end of it.
learn more about whisky in Edinburgh
the Scotch Whisky Training School is part of the Scotch Whisky Experience, one of Edinburgh's best-known whisky attractions sited close to Edinburgh Castle.
The Scotch Whisky Experience has a board of directors and senior management team of highly regarded figures drawn from across the Scotch whisky industry. Among them are Masters of the Quaich and Keepers of the Quaich.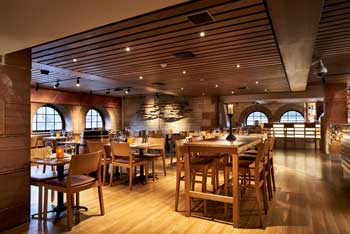 Together they bring unrivalled experience and wholeheartedly endorse the training course, the perfect place to 'soak up' that expertise.
The day-long course is designed to give both whisky enthusiasts and people already involved in the 'licenced trade' additional skills and knowledge.
Alternatively, some others might consider it a valuable first step towards a career in the whisky business.
The itinerary covers a wide range of topics including:
production techniques
the differences between Scotch and some of its rival world whiskies
introduction to blending
history of Scotch whisky
Lunch, an important part of the day, is served in the Amber Restaurant.
Finally, the candidates will take a short exam and if they pass receive the "Certificate of Expertise in the Sales and Service of Scotch whisky.
This well-established whisky training course is a fun and informative experience – a great opportunity for networking too.
Click the button below for more information about the Scotch Whisky Training School.
learn more about whisky at The Edinburgh Whisky Academy
founded in 2015, The Edinburgh Whisky Academy (EWA) offer its whisky courses online or with face-to-face teaching at the magnificent Arniston House near Edinburgh.
Founder and now managing director of the Edinburgh Whisky Academy Kirsty McKerrow, a lady with extensive experience in the Scotch whisky industry, has a clear vision for her new business.
She said, "fundamental to my vision was that our courses would be created and delivered by industry experts. The content had to be brand neutral and the qualification credible."
Consequently, the EWA courses are certified by the Scottish Qualifications Authority (SQA). They are "approved to teach, assess and certify our courses internally. Our certified courses are externally verified each year…"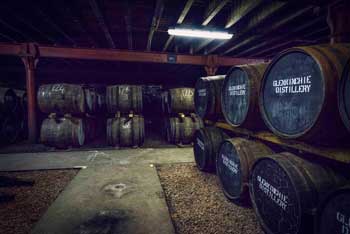 The availability of the online SQA-accredited whisky courses, developed by industry experts allows whisky aficionados from around the world to join in.
It's an unrivalled opportunity to study for a whisky-related qualification.
The courses include live whisky nosing and tasting modules using samples provided by the EWA.
The in-person sessions, which are packed with industry-relevant content, are held in Arniston House over two days. A visit to the nearby Glenkinchie distillery forms part of the Diploma in Single Malt Whisky course.
Among the range of whisky training courses on offer are:
Diploma in Single Malt Whisky
Diploma in the Art of Tasting Whisky
Certificate in Scotch Whisky
But it's not all about Scotch. There are courses in Irish whiskey and gin as well.
The Academy website also has some free courses and other resources to get you started.
Best-known distilleries
The business has an impressive number of clients, including some of Scotland's best-known distillers, distilleries and hospitality venues.
They have, for example, worked with the staff of Edinburgh's latest whisky attraction – Diageo's Johnnie Walker Princes Street.
Of course, with notable clients come notable alumni. Well-known whisky writer Blair Bowman, for example, said of his experience, "I thought I knew a lot about whisky, but I can honestly say that I was astonished by how much I learned. "
The Edinburgh Whisky Academy also works with a number of Approved Course Providers who are based in training centres around the world. These range from Scotland, other European centres, the Far East and the United States.
Each one meets the required Edinburgh Whisky Academy and SQA standards.
In Speyside, one such teaching partner is Ann Miller who trades under the wonderful sobriquet the Dram Queen.
But should New York, for example, suit you better, there are opportunities for in-person teaching there.
About Arniston House
Arniston House, only a few miles from Edinburgh city centre lies close to the village of Temple, which took its name from the Knights Templar who chose it as their headquarters in Scotland.
Today the William Adam designed (completed by his son John Adam) house is open to the public and holds all manner of events.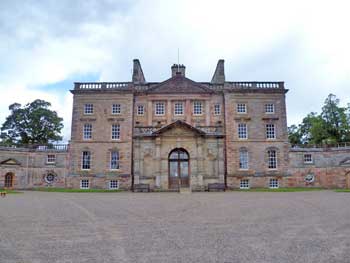 The Palladian style building has been home to the Dundas family since 1571.
Over the centuries a number of notable family members have held public office including Henry Dundas, 1st Viscount Melville whose statue towers over St Andrews Square in Edinburgh's New Town.
However, Melville was a man not without controversy.
The current incumbents of Arniston House are the Dundas-Bekkers who continue the extensive programme of restoration and upgrading.
It's a lovely place for the Edinburgh Whisky Academy to hold whisky training courses.
Click the button below for more information about the Edinburgh Whisky Academy.
Heriot-Watt University Edinburgh –Scotch Whisky education in Edinburgh
For those looking for a university level course, full-time or part-time, Heriot-Watt Offers students an MSc in Brewing and Distilling, a course taught in partnership with the prestigious International Centre for Brewing and distilling, a teaching and research facility
The course overview says, "The programme prepares candidates for entry into the malting, brewing or distilling industries."
David Robertson a co-founder of Edinburgh's Holyrood Distillery is one recipient of a Heriot-Watt MSc in Brewing and Distilling. There are many others now working in senior positions in the Scotch whisky industry.
Click the button below for more information about the Heriot-Watt whisky course.
Whisky training courses in Scotland outside Edinburgh
The Islay Whisky Academy (IWA) offers a 5-day residential diploma course covering many aspects of Scotch Whisky production. The training sessions take place in a number of Islay distilleries.
Dewar's Aberfeldy Distillery Spirits School offer several whisky training courses backed by the Wine & Spirit Education Trust. The venue is the Aberfeldy Distillery.