The new, much anticipated, Johnnie Walker Scotch whisky experience on Princes Street, Edinburgh, all eight floors of it, will open in the summer of 2021.
---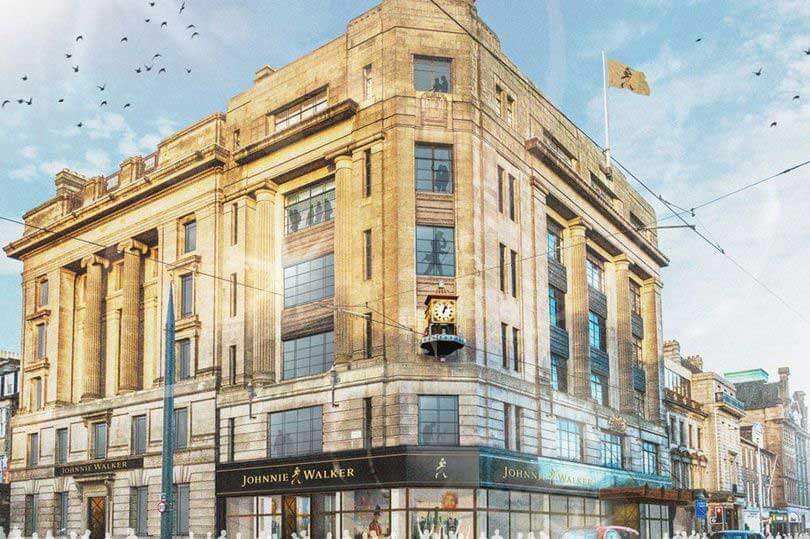 Johnnie Walker Edinburgh
As we get closer to the opening date, owners Diageo have given us a few more tantalising glimpses of what to expect in Edinburgh's new whisky related visitor attraction.
No images have been released yet just a few design renderings which give us a hint of what's to come.
But we do know that whisky lovers will discover a wide range of Diageo's best-known brands along with a number of rare and very special limited cask editions.
Related articles
There are also bottlings from Johnnie Walker's Four Corners of Scotland distilleries – Glenkinchie (Lowland), Cardhu (Speyside), Caol Ila (Islay) and Clynelish (Highland).
You don't have to be an expert 'nose' to enjoy the Johnnie Walker experience as knowledgeable staff are on hand to answer any questions.
Immersive storytelling
Diageo's Global Retail Director, Greg Klingaman said, "At Johnnie Walker Princes Street, we want our visitors to begin their immersive storytelling experience from the moment they walk through our doors… This is whisky retail like you've never seen it before."
Included in this Scotch whisky extravaganza are:
Introduction to history of whisky
Modern sensory tasting rooms
Bespoke tour and tasting experiences
Live performance areas
A range of bar and dining experiences including a rooftop bar with great views to Edinburgh Castle.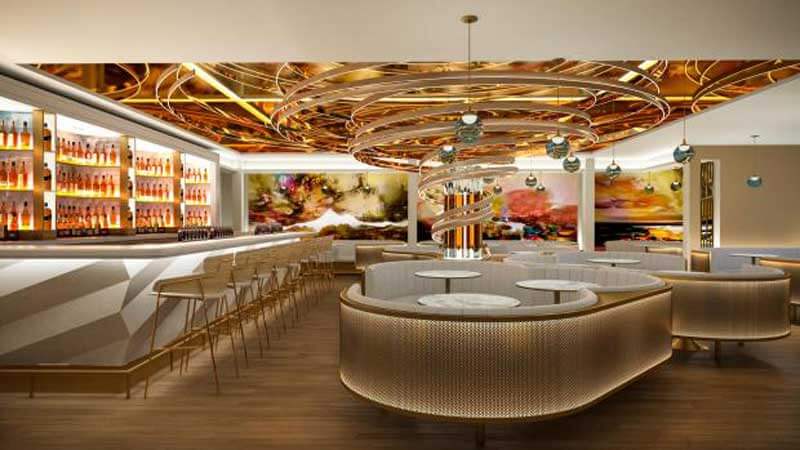 Whisky gifts
Unsurprisingly there are a range of exceptional gifts to take home as a reminder of your visit. Of course, there are the aforementioned range of Diageo whiskies. A nice touch is that you can add your own personalised label to the bottle – a great idea if it's for a gift.
But this is just the tip of the iceberg, there are lots of other whisky related goodies to choose from.
About Johnnie Walker
Although Johnnie Walker is one of the many brand names owned by Diageo, the story of the man who gave his name to one of the word's best-loved whiskies takes us to Kilmarnock, Scotland.
Johnnie Walker, a farmer's son, began his working life as a grocer in his hometown in the 1820s. At that early stage his shop stocked a number of single malts of 'doubtful quality'. It was motivation enough for Johnnie to move into the blending business and produce something much better.
When Johnnie died in 1857, the business went to his son Alexander who took control of the company.
The Industrial Revolution and the wider introduction of the railway allowed exciting new opportunities for Alexander and his business. Not only did the railway take their whisky to markets around Britain, it gave better access to ports, allowing transport across the world.
In 1867 Alexander created Old Highland Whisky, later rebranded as Johnnie Walker Black Label, today only one of many products in the range.
As the designer of the distinctive square bottle and slanted label Alexander was a man of many talents. Later in 1908, his sons commissioned the famous 'Striding Man' from artist Tom Browne.
Today, owners Diageo will argue that Johnnie Walker is the biggest whisky brand in the world.
Sadly, all bottling and blending operations in Kilmarnock ended in 2012.
How to find Johnnie Walker, Edinburgh
This new Edinburgh visitor attraction is located in the former House of Fraser department store at the west end of Princes Street.
Lots more information to come when Edinburgh's newest whisky related visitor attraction opens.
See Truly Edinburgh's Whisky page for other Scotch whisky news.
---