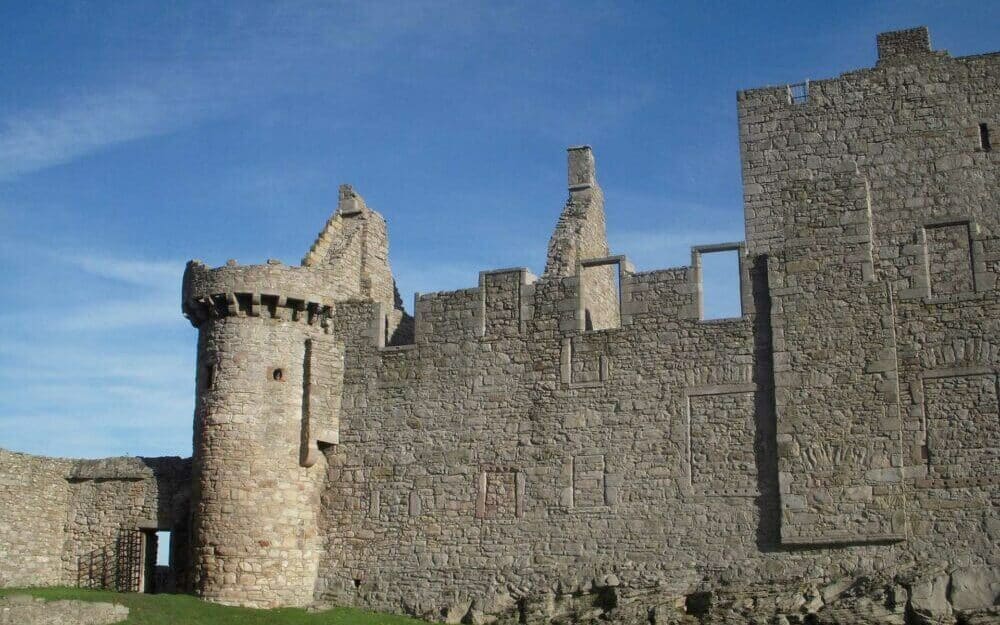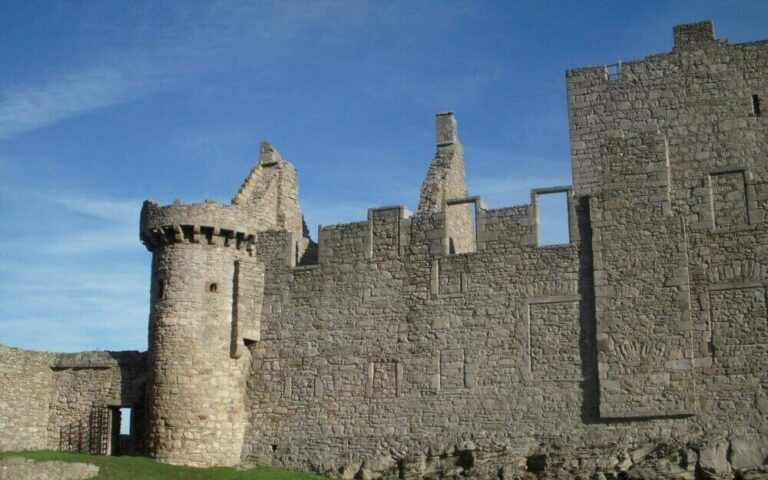 Given its reputation, you could be forgiven for thinking that Edinburgh Castle, the fortress that sits at the head of the Royal Mile is the only castle in Edinburgh.
Of course, it's not so let's explore some of the others that lie within the city and yet more that are located within 50 miles of the capital.
For more information, each entry on this list has either a link to a feature article on Truly Edinburgh or a link to the official castle website.
Omitted from the castles in Edinburgh list are, Dundas Castle, Dalhousie Castle and Melville Castle which now operate as luxury hotels or events venues.
Castles in Edinburgh
1) Edinburgh Castle
Although the earliest mention of the Din Eidyn, "a fortress on the rock" was as early as 600AD it grew rapidly from the 11th century, often taking centre stage in Scotland's constant political and religious upheavals.
While its military importance remains all too obvious, its role today is ceremonial. The annual military tattoo is evidence of that.
This Historic Environment Scotland property is also Edinburgh's most popular visitor attraction.
2) Craigmillar Castle
Only a few miles from the city centre, Craigmillar Castle also a Historic Environment Scotland property, is a much more peaceful place to visit than its big brother castle on the Royal Mile.
Developing from a c. 14th century tower house, the influential Preston family took control of the castle and surrounding estate. Sir Simon Preston, for example, was one of the party that welcomed Mary of Guise, wife of James V and mother of Mary Queen of Scots to Edinburgh.
Mary Queen of Scots visited on several occasions. She fled to Craigmillar after the murder of her secretary David Rizzio in the Palace of Holyroodhouse. Craigmillar may also have been the place where the plot to kill Mary's husband Lord Darnley was hatched.
Enough of the castle remains to allow visitors to appreciate its place in history.
This article from Truly Edinburgh says more about Craigmillar Castle.
3) Blackness Castle
Blackness Castle stands and the shores of the Firth of Forth, only a few miles to the west of Edinburgh. Construction by Sir George Crichton on this unusual boat-shaped castle began in the 1440s.
Once thought to be impregnable it saw action several times over the following centuries. In 1651 it did fall to General Monk commander of Oliver Cromwell's army in Scotland.
In later times it held prisoners from Britain's wars in Spain, France and America. Blackness Castle also doubled as the Palace of Holyroodhouse in the hugely popular Outlander series.
Today this Historic Environment Scotland property is a visitor attraction.
4) Lauriston Castle
Lauriston Castle also stands close to the Firth of Forth, close to the village of Crammond.
Although it began life as a defensive tower house it subsequently developed into a 19th century luxury mansion. Lauriston stands within the most beautiful and peaceful gardens.
Today this magnificent place, today managed by Edinburgh Museums and Galleries is open to visitors although there are some conditions attached.
Castles close to Edinburgh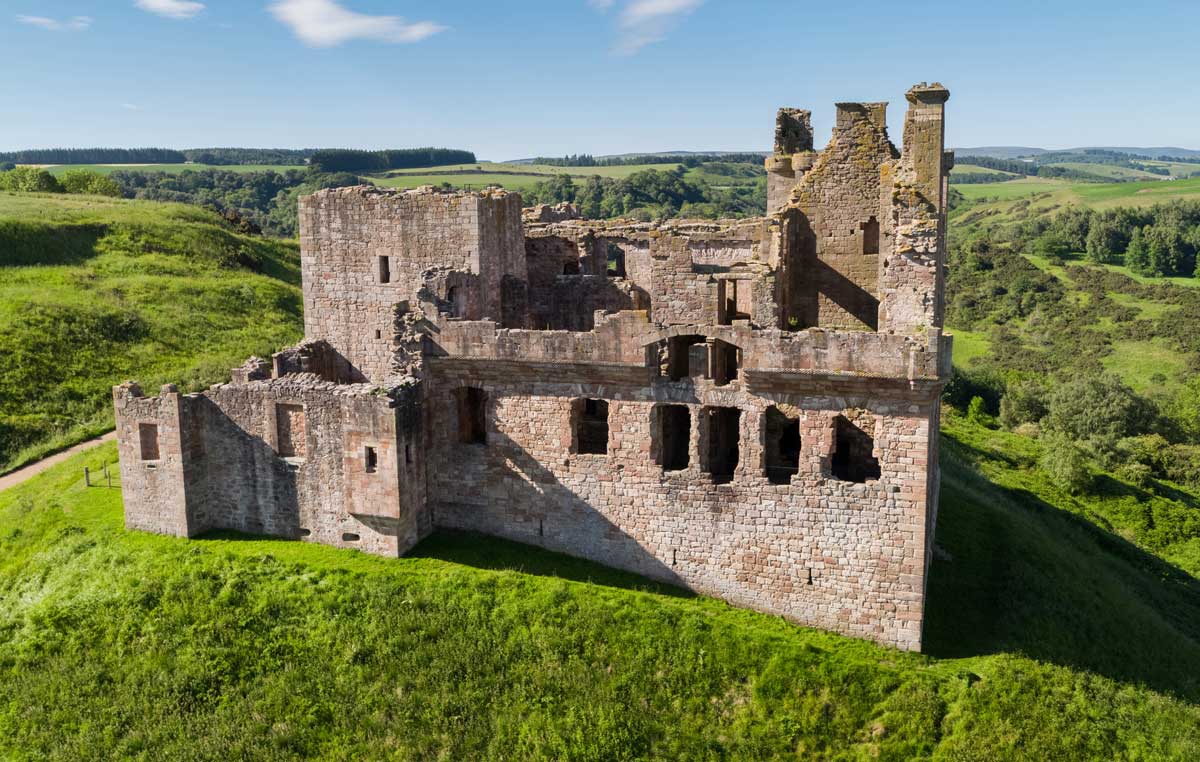 5) Crichton Castle
Crichton Castle is set in the wonderfully tranquil Crichton Glen is around 12 miles from Edinburgh.
It probably started life as a relatively simple tower house in the early 15th century before developing into a much larger castle over the following centuries.
There are, almost inevitably some fascinating connections with Mary Queen of Scots.
Although the castle is now in a ruinous state there are still some remarkable reminders of much grander times The diamond-faceted façade on the north lodging is a prime example.
This feature article from Truly Edinburgh says more about Crichton Castle
6) Stirling Castle
Stirling Castle, a Historic Environment Scotland property, lies around 45 miles north west of Edinburgh.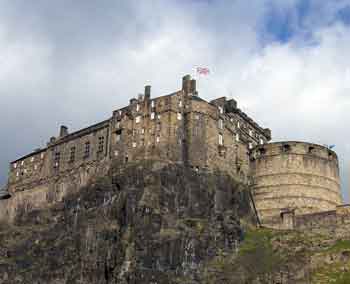 The castle which has been besieged or attacked 16 times, often changing hands in the process, was the guardian of the road to the Scottish Highlands from the south.
At one point England's Edward II had control of the castle before crossing the River Forth to defeat at the Battle of Bannockburn in 1314.
Construction of what is an immense structure probably began in the 12th century before developing and changing over the following centuries.
Yes, there is a connection to Mary Queen of Scots, she was crowned Queen of Scots in the Castle's Chapel Royal in 1543.
7) Dirleton Castle
Located less than 20 from Edinburgh, Dirleton Castle's position near the East Lothian coast made it, in turbulent times, an important stronghold which became home to three successive noble families.
Its Victorian gardens add a welcome touch of nature, a pleasing contrast to the castle's medieval architecture.
8) Tantallon Castle
Tantallon Castle, only a handful of miles from Dirleton Castle is perched on a windswept headland overlooking the Firth of Forth which gives this Historic Environment Scotland property a magnificent view to the Bass Rock.
Built in the mid-14th century the castle has an appearance that exudes power, and authority and a reputation of being a grim place to be held prisoner, particularly if unlucky enough to be incarcerated in the fearsome Pitt Prison. It was said one commentator a "great brute of a place."
Sturdy as it undoubtedly was it finally fell to the guns of Oliver Cromwell in 1651.
This feature article from Truly Edinburgh says more about Tantallon Castle.
9) Castle Campbell
Castle Campbell stands around 40 miles from Edinburgh and less than 15 miles From Stirling, which means you can see both castles in a day.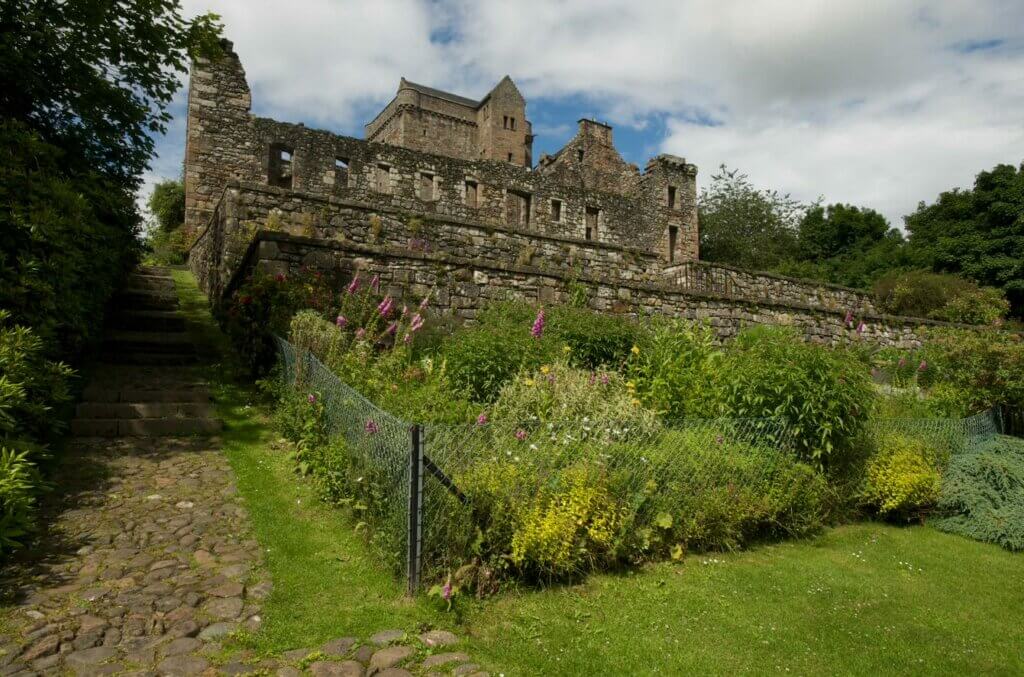 Set on a narrow ridge in the Ochil Hills, part of Dollar Glen, Castle Campbell, is now managed by Historic Environment Scotland.
It was long associated with the Clan Campbell and the dukes and earls of Argyll.
The first documentary evidence of the castle came in a Papal Bull dated 1466 although there are signs of a structure on the site long before this date.
Putting history aside, it's one of the loveliest settings for any Scottish castle.
10) Doune Castle
Doune Castle is about 47 miles from Edinburgh but relatively close to Stirling Castle and Castle Campbell.
This imposing structure was once the home of Robert, 1st Duke of Albany but also the prison of John Witherspoon one of the signatories of the American Declaration of Independence.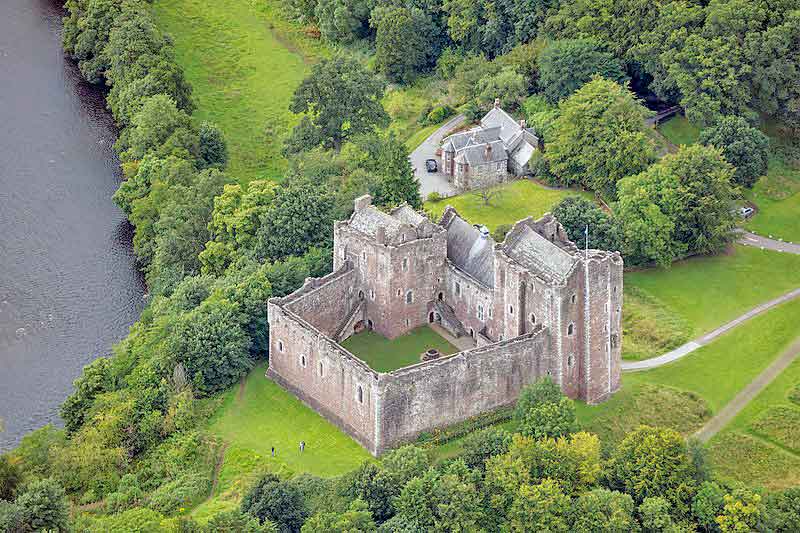 Did Mary Queen of Scots ever visit? Perhaps! We do know that Mary of Gueldres, Margaret of Denmark, Margaret Tudor and Mary of Guise did.
Although the castle has an ancient history, for many it is Castle Leoch from Diana Gabaldon's Outlander series of books and TV programmes.
11) Thirlestane Castle
Thirlestane Castle, one of the finest castles in Scotland, is located in Lauder a small Scottish Borders town less than 30 miles from Edinburgh.
The castle, set in extensive gardens has long been home to the Maitland Family including the feared John Maitland, Ist Duke of Lauderdale.
Over time the castle has undergone extensive renovations, in the process becoming a rather grand historic house which welcomes visitors.
Historic Environment Scotland properties.
From time to time properties are temporarily closed for routine safety maintenance so please always check the official website before visiting.