Thirlestane Castle in the Scottish Borders is home to the Maitland family.
---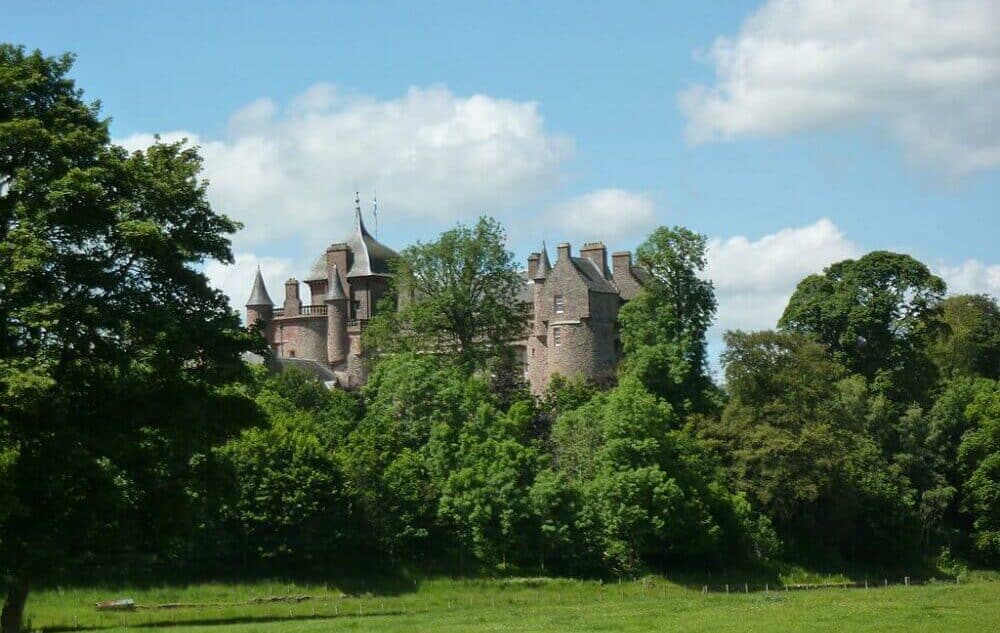 The scant remains of what is now known as Old Thirlestane Castle lie almost forgotten on a raised terrace above Boondreigh Water a couple of miles east of the Scottish Borders town of Lauder.
This unpretentious border keep, prominently marked on Joan Blaeu's magnificent 1654 Atlas of Scotland, was built during the 13th century to help defend the route to Edinburgh from the south.
It was the home of Sir Richard Maitland, a member of a family who following their arrival with the Normans after 1066, settled in Northumberland. Moving north to Scotland, they acquired land, through marriage, in Lauderdale, part of what is now the Scottish Borders.
Thirlestane Castle, on the edge of Lauder
Old Thirlestane was occupied until the end of the 16th century when work on the present Thirlestane Castle, on the edge of Lauder, began on the site of an earlier artillery fort built by the Duke of Somerset.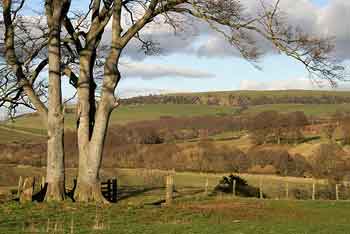 Thirlestane was remodelled and extended in the 1670s.
Externally two front towers were introduced, while the grand staircase, which leads to the sumptuous state apartments, was part of the internal transformation.
The man who oversaw the work was Sir William Bruce, the foremost architect of his time – the man credited with introducing classical architecture to Scotland.
Although his output was comparatively small it did also include the modernisation of the Palace of Holyroodhouse in Edinburgh.
John Maitland, Duke of Lauderdale.
Bruce was a busy man with fingers in many pies. Knighted by Charles II for his support in the Restoration he subsequently held a number of political offices.
These prestigious positions raised his political and personal profile, attracting in the process, the patronage of the powerful and influential John Maitland, Duke of Lauderdale.
In the 19th century, two new wings were added to create more social and working space while the interior work remained in keeping with the earlier Bruce alterations. Today's owners said the results were an introduction to the "comforts of the Victorian age while retaining the magnificent features of the Baroque."
Lennoxlove House
While the Maitlands are particularly associated with Thirlestane Castle they were also owners of Lethington Hall ­­­­ (today incorporated in Lennoxlove House) near Haddington – the county town of East Lothian and only 20 miles from Edinburgh.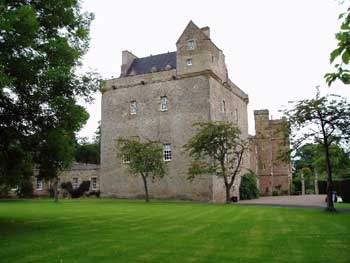 At the heart of this delightful market town, on the banks of the River Tyne, St Mary's church has long been connected with the Maitlands, with a number of the family laid to rest in the Lauderdale Aisle, the vestry before the Reformation.
his ancient place of worship, originally founded as a collegiate church in 1380 was badly damaged during the 1548 Siege of Haddington, part of Henry VIII's Rough Wooing campaign to force the marriage of Mary Queen of Scots to his son Edward.
It was John Knox, ordained a priest at St Mary's, who persuaded the Town Council to carry out repairs over a decade later.
While an in-depth look at all members of this remarkable family is beyond the scope of this short article, two powerful men who played their hands in times where dynastic ambition, politics and religion often produced a toxic cocktail, are obvious candidates for closer scrutiny.
William Maitland of Lethington
William Maitland of Lethington (1525-1573) was the eldest son of Sir Richard Maitland of Lethington (1496-1586), courtier, Lord of Session (high court judge), poet, a supporter of Mary Queen of Scots and much more besides. Indeed, his writing, imbued with a strong sense of Scottish patriotism, has in recent years received critical acclaim.
Unlike his father whose historical reputation remains relatively untarnished, William Maitland is not always remembered so favourably.
Mark Loughlin writing in the Oxford Companion to Scottish History said he was, "Scotland's Machiavelli and Buchanan's [tutor to the young James VI] chameleon, so called because of the only colours chameleons cannot assume are red and white – symbols of bravery and loyalty."
To be fair to Maitland, others took a different view, disputing his lack of courage.
Educated at the University of St Andrews, and in Paris, William Maitland displayed a fair degree of fluency in a number of languages with a valuable understanding of Calvin and Luther.
Although he was royal secretary to Mary of Guise, the queen dowager and regent for her daughter Mary Queen of Scots, he began to fear the rising influence of the Catholic French.
But it wasn't until 1559 that he openly showed his support for the Lords of the Congregation, a group of Scottish nobles who came together to form a Protestant opposition.
Mary Queen of Scots
Never afraid to dip his toes in murky waters, and although not directly involved, William probably had some knowledge of the murder of David Rizzio, courtier and confidante to Mary.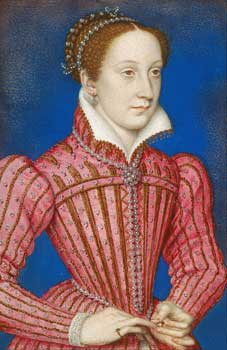 While it signalled his increasing antipathy towards her pro-Catholic rule, he did not lose his position at court. Nevertheless, he was heavily forfeited, losing Haddington Abbey and other properties. Subsequently absent from court for six months, it was the most difficult time in his career.
Under pressure from some of her other advisors, Mary agreed to his return towards the end of 1566. An invitation to the baptism of her son James at Stirling Castle's Chapel Royal in December was a further sure sign of a thaw in relations.
As was his marriage the following year to Mary Fleming, one of the 'four Marys' who had originally accompanied the Queen of Scots to France as maids of honour.
Craigmillar Conference
However, it wasn't long before he became embroiled in yet another dubious adventure – as one of the participants at the so called 'Craigmillar conference' where the murder of Lord Darnley, the queen's husband was allegedly planned.
Darnley's death in February was later reported from Kirk o' Field in Edinburgh.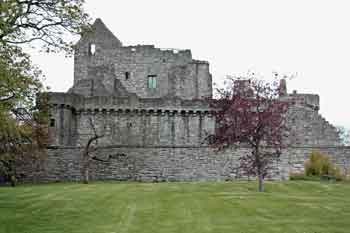 Maitland, as one of the queen's men, was arrested by James Stewart, Earl of Moray and regent to the young James VI and charged with Darnley's murder.
However, with the help of Kirkcaldy of Grange, he escaped from custody and found sanctuary in Edinburgh Castle.
However. with the mobilization of extensive support for Maitland and more than a little political manoeuvring, Moray was forced to prorogue the public trial in November 1569.
Regent Moray was murdered in the January of the following year by Hamilton of Bothwellhaugh an illegitimate child of James V and supporter of Mary Queen of Scots.
In what is now a mere historical footnote, Moray's death is believed to be the earliest recorded assassination by a firearm anywhere in the world.
Battle of Carberry Hill
Following Mary's defeat by the Lords of the Congregation at Carberry Hill in June 1567, she was imprisoned in Lochleven Castle where she not only suffered a miscarriage but was forced to abdicate in favour of her son James VI.
Subsequently escaping her island prison, she assembled an army of loyal followers to face an army under Regent Moray at the Battle of Langside (now part of Glasgow) in May 1568.
Her defeat forced her to flee to England where she was imprisoned and later executed at Fotheringhay Castle (1587). Maitland, despite a lingering affection for her had joined the Protestant forces.
Interestingly a portrait of her mother, brought by Maitland to Scotland in 1563 and carried by Mary throughout her captivity was found among her belongings.
In the turmoil that followed Mary's removal from the throne, William Maitland and his brother John found themselves taking refuge in an under-siege Edinburgh Castle – the last Marian stronghold – which eventually surrendered to an Anglo-Scottish force in May 1573.
Tantallon Castle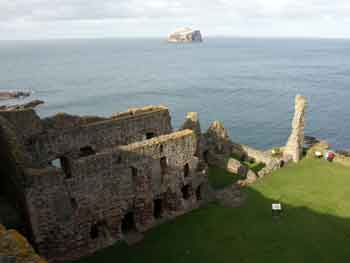 John was initially imprisoned in Regent Morton's grim Tantallon Castle before a long period of what amounted to house arrest. By the early months of 1581, formally rehabilitated, he returned to public life.
William however died on 9 June 1573, in Leith prison in what were mysterious circumstances – some alleged suicide, 'after the old Roman fashion' to avoid the gallows.
But what of his legacy? Robert Sempill condemned him as, "a scurvy scholar of Machiavelli's lair," while Spottiswoode described him as, "a man of deep wit, great experience and whose counsels were held at that time for oracles."
Lady Antonia Fraser concluded, "In the last years of his life Maitland had energetically promoted Mary's interests, and he had died a loyal Marian. But he had not always lived as one."
John Maitland, 2nd Earl of Lauderdale and 1st and only Duke of Lauderdale
John Maitland, Duke of Lauderdale (1616-1682) was born at Lethington and educated at the University of St Andrews.
Although his physical appearance often made him a figure of ridicule, he developed a brilliant and erudite mind.
However, coupled with an aptitude for brutality, self-interest and political chicanery, it was a dangerous combination. English historian Ronald Hutton said, "Even in the rogues' gallery of Restoration politicians, he appears especially devious, ruthless and brutal…"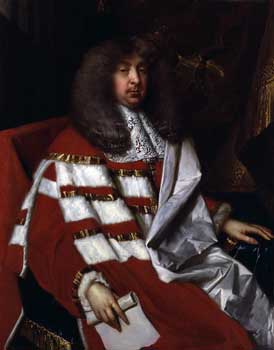 One of his earliest forays into public life was in September 1641 when he accompanied the commissioners dispatched by the Scottish Covenanters in an attempt to negotiate peace with the government of Charles I.
In 1643, Maitland was a member of the delegation that took the Solemn League and Covenant – an agreement that sealed the alliance between Scottish Covenanters and the English Parliament – to London for ratification by the Westminster parliament.
In February of the following year, he was appointed as one of four Scottish commissioners to sit on the Committee for Both Kingdoms.
Following the death of his father in January 1645 Maitland inherited the Earldom of Lauderdale.
Forced to flee to Holland following the disastrous Engager invasion of England he remained there until 1650 before returning to Scotland.
The following year he accompanied Charles II on the catastrophic Worcester campaign but with Cromwell's victory he was imprisoned, initially in the Tower of London before being transferred to Windsor and then Portland. Never brought to trial, he languished for nine years in English jails.
Restoration of Charles II
Finally released at the Restoration of May 1660, Charles II, as a reward for his loyalty, appointed him Secretary of State for Scotland, one of the five royal advisors on the so-called Cabal ministry which dominated political affairs for a number of years.
While primarily advising on Scottish matters he was also a member of the foreign affairs committee, part of England's powerful privy council.
Such was his standing with the king he was raised to the English peerage as Baron Petersham and Earl of Guilford, positions which greatly helped him to keep an increasing number of political enemies at bay.
However, despite the royal favour, the English House of Commons petitioned the king for Lauderdale's removal. While the king stood firm, there was of course a political price to pay.
Some scholars have labelled 1672 as a watershed, an apogee for Lauderdale. He married Elizabeth Murray, eldest daughter of the Earl of Dysart following the death of his first wife Anne in Paris the previous year. By all accounts, Elizabeth was charming, beautiful and educated.
Giving up his London home the couple moved to Ham House on the banks of the River Thames, like Thirlestane Castle remodelled by Sir William Bruce.
Together the couple transformed their home into one of the grandest mansions in the country. Today this magnificent house, managed by the National Trust for Scotland is open to the public.
But perhaps there was another side to his ambitious wife – Hutton called her, "proud and greedy" and rumours persisted that she had 'poisoned' his mind against some of his partners, particularly Moray and Tweeddale.
On 8 May 1679, the House of Commons voted for his removal from office and while once again Charles stood his ground and supported him, he lost control of who had access to the king and his authority waned.
Battle of Bothwell Bridge
The Covenanter's defeat at the hands of a royal army under the Duke of Monmouth at Bothwell Bridge in June left Lauderdale with few options. Following a stroke in March 1680, he resigned from the government in September.
He died in August 1682 and was buried in the family vault at St Mary's Church in Haddington. Without male heirs his earldom passed to his brother Charles who did not inherit the dukedom or English titles.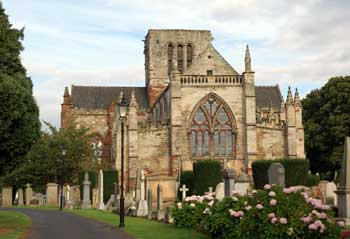 Over the centuries many of the Maitland family were significant players in Scotland's development.
Not just in the volatile political arena but in the fields of law, arts and military service.
While William Maitland of Lethington and John Maitland, Duke of Lauderdale might well be regarded as among the best-known occupants of Thirlestane Castle, other earls, lords and ladies have also left their own indelible mark on this stately pile and sometimes on the wider world too.
Today, although owned and managed by a charitable trust, Thirlestane Castle, more a grand country mansion than a fortified stronghold, is still home to the Maitland family – currently the 18th generation.
---