Craigmillar Castle in Edinburgh, a Historic Environment Scotland property has a long and fascinating history. Set in a peaceful location within a natural heritage park, its surroundings make it easy to forget the nearby urban landscape.
---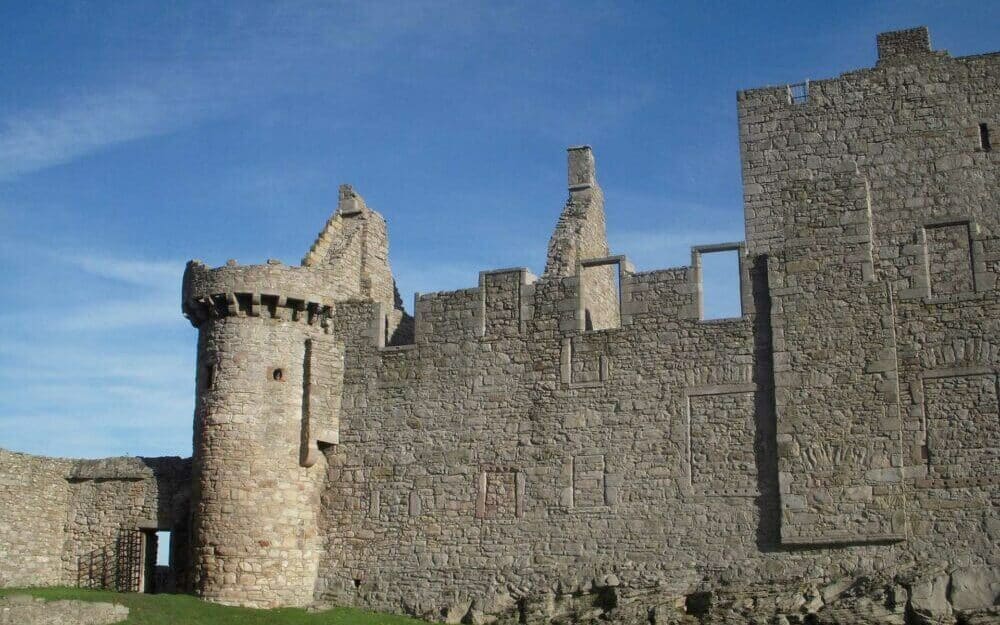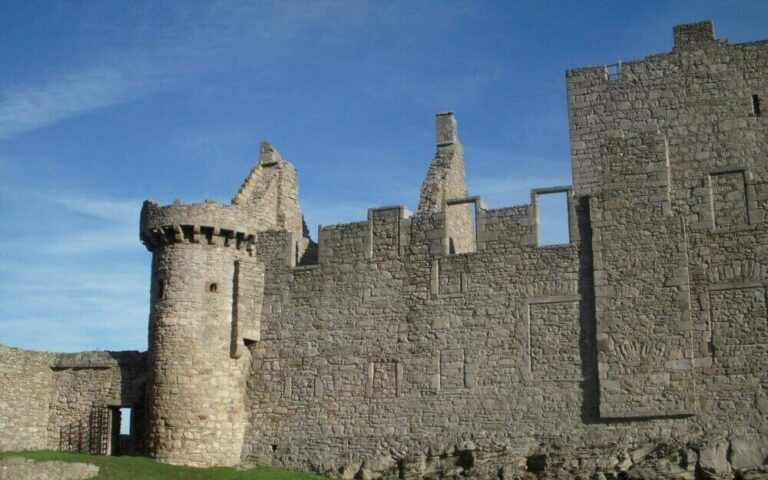 History of Craigmillar Castle
Unlike its big brother castle, which dominates Edinburgh's Old Town, Craigmillar Castle began life, probably in the late 14th century, as a much simpler tower house.
It has no guns, tapestries or period furniture to admire but it does have plenty of places to explore: the old kitchen, the laird's hall, Queen Mary's bedchamber and numerous other nooks and crannies.
The lands of Craigmillar on which the castle now stands were first granted to the monks of Dunfermline Abbey in the reign of David I, with Sir Simon Preston acquiring the land in 1375.
The influential Preston family who owned the castle for over two and a half centuries must take centre stage and while some family members have faded from view, a few have left their mark.
But others too are important, for those who visited, besieged or were imprisoned in the castle are also essential parts of the story.
Historic Environment Scotland which now manages the property, doesn't date the initial construction of the present castle exactly, simply saying that it was started before 1400.
The tower house, the oldest part of the castle, was probably built in the late 14th century by Simon Preston (I) or his son Simon (II).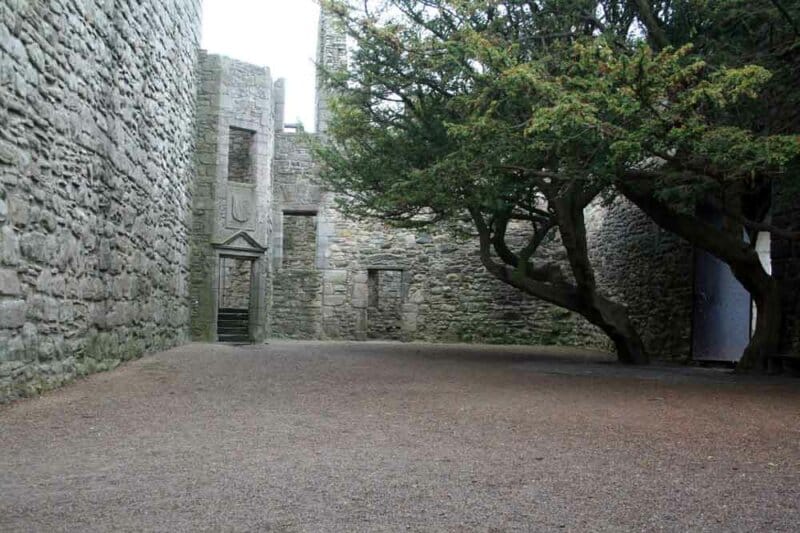 St Giles' Cathedral
Returning from a trip to France C.1450, it was Sir William Preston who presented "withoutyn ony condicion" a reliquary containing the arm bone of St Giles, patron saint of Edinburgh, to St Giles' Cathedral.
It subsequently 'disappeared' during the Reformation.
The Preston Aisle, still part of today's cathedral, was built in Sir William's memory.
It is Sir Simon Preston (IV) (d. on or before 1575) that we know most about. He was a powerful figure, with a long association with the Burgh of Edinburgh as administrator and, on a number of occasions, lord provost of the city.
He was also an advisor and occasional host to Mary Queen of Scots.
Mary of Guise & Mary Queen of Scots
Preston was one of the welcome party for Mary of Guise (mother of Mary Queen of Scots) when she arrived in Edinburgh to join her husband James V on 16 November 1538.
In March 1566, Mary Queen of Scots fled to Craigmillar following the murder of her secretary David Rizzio at the Palace of Holyroodhouse.
She also returned in the November of that year when the plot to murder her wayward husband Henry Stuart, Lord Darnley was hatched.
Did she know about the plot which became known as the Craigmillar Bond? It seems unlikely that she did not, particularly since she had made it clear that she had wanted to be rid of her second husband.
Darnley was later found murdered on 9 February 1567 at Kirk O'Field, Edinburgh.
Castle architecture
From an architectural point of view, the castle might be considered a mixture of styles as successive owners made changes, some of which are difficult to date accurately.
From a layman's perspective, the description of the castle as a complex of structures and spaces is entirely appropriate.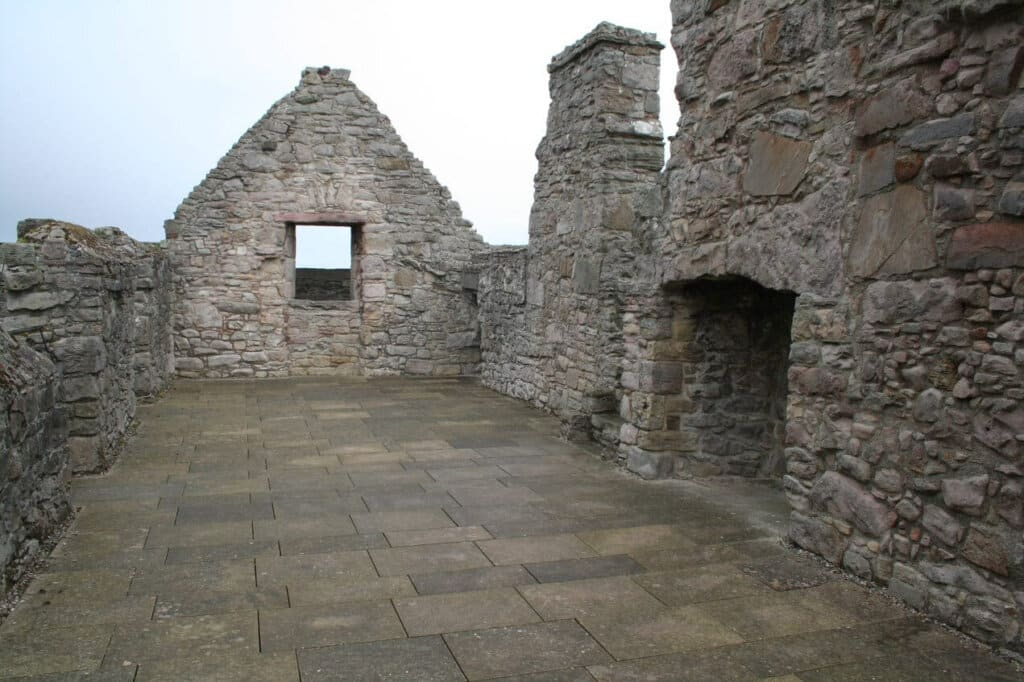 Because so much remains intact you can explore the castle on a number of levels. It's one of the great joys of this ancient fortress.
From the top of the tower house, for example, you can look down on the courtyard and gardens. On a clear day, you can see as far as Edinburgh Castle. It's a great place to start your tour.
By 1660, ownership transferred to Sir John Gilmour a distinguished judge and remained in his family for some time.
Although Gilmour modernised much of the west range making it more suitable for family living, he finally moved to more comfortable surroundings at Inch House in nearby Gilmerton.
Within a century it had become "a romantic ruin in the landscape"and in 1949 the Gilmour family entrusted it to state care.
Craigmillar castle: Outlander
A number of scenes were filmed in the castle. For example, it featured as Outlander's Ardsmuir Prison in episode 3, 'All Debts Paid.'
HOW TO GET TO CRAIGMILLAR CASTLE
Although there are plenty of parking spaces at the castle, the best way to get there is by bus which leaves from the city centre.
Check out Lothian Buses for details. The stop you want is at the Edinburgh Royal Infirmary which makes it easy to find. From there it's only a short walk to the castle along the path which runs through the hospital grounds.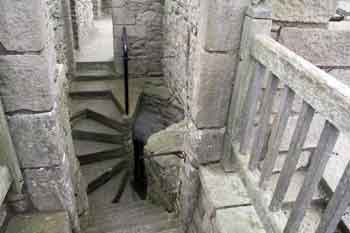 Castle Access
There are some 'gloomy' areas so it's worth taking a small torch.
Although the guidebook has quite a lot of detail, the signage boards are also really helpful in directing you to where you want to go.
The castle has five levels, with the visitor centre on the ground level.
There is some uneven ground, which needs a little care, and several staircases, including spiral ones to climb. Take care on the steps to the highest viewing platform. There are handrails to help, some are fixed in place and others are rope.
---
Visitor Information
For further information on admission times and help planning your visit, go to the HES website.
---