The Four Corners of Scotland Collection, from Diageo, is a limited-edition series of single malt whiskies that celebrates four regions of Scotland: Lowland, Speyside, Islay, and Highland.
Every bottle in the collection has been specially selected by Diageo's master blenders to showcase the unique character of each region.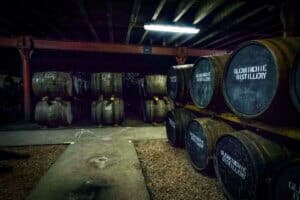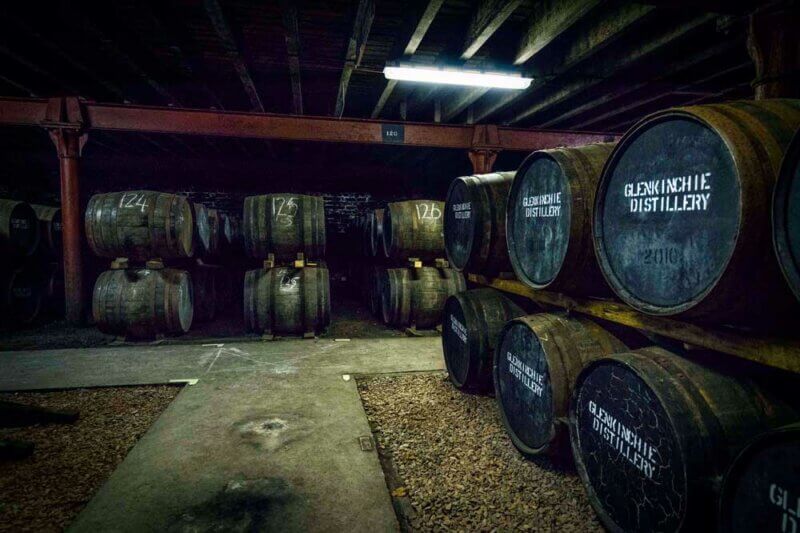 Four Corners of Scotland Collection
Diageo's investment in Scotch whisky tourism
Diageo, the world's largest alcoholic beverages company, has invested heavily in Scotland's whisky tourism in recent years.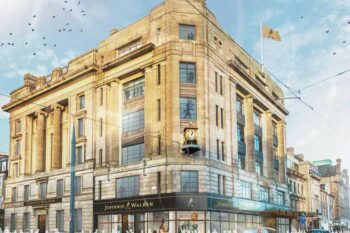 In 2018, the company announced a £150 million investment over three years to transform its Scotch whisky visitor experiences.
The investment included not only the four corners distilleries but also the creation of a new state-of-the-art Johnnie Walker visitor experience in Edinburgh, which opened in 2021.
The experience takes visitors on a journey through the history and making of Johnnie Walker.
It includes interactive exhibits, tastings, and a rooftop bar with panoramic views of the city.
Four Corners of Scotland Collection: Scotch whisky distilleries
The collection was released in 2021 to commemorate the transformation of the brand homes of Glenkinchie, Cardhu, Caol Ila, and Clynelish.
The four distilleries represent the "four corners of Scotland" and the regional variations of Lowland (Glenkinchie), Speyside (Cardhu), Islay (Caol Ila) and Highland (Clynelish).
Together they are crucial to the art of whisky blending at the heart of Johnnie Walker.
The visitor centres have been redesigned to reflect the unique character of each distillery and to provide visitors with a more immersive experience.
Interestingly, while this collection represents four corners of Scotland, the Scotch Whisky Association recognises five Scotch Whisky Regions:
Campbeltown,
Highland,
Islay,
Lowland
Speyside.
Glenkinchie Distillery
Glenkinchie Distillery is a Scotch whisky distillery located in the village of Pencaitland, about 15 miles from Edinburgh.
It's the Lowland home of one of Diageo's Four Corners of Scotland Collection
Brothers John and George Rate founded the distillery in 1825. It was originally called Milton Distillery but was renamed Glenkinchie in 1896.
Set in a beautiful valley, the distillery is surrounded by rolling hills and farmland and uses soft water from the River Almond.
It is one of the oldest Scotch whisky distilleries in Scotland and is best known for its light and fruity whiskies.
Glenkinchie whiskies are used in many of Diageo's blends, including Johnnie Walker, J&B, and Black Label.
However, the distillery also produces a number of standalone single malt whiskies. They include Glenkinchie 12 Year Old, Glenkinchie 15 Year Old, and Glenkinchie 21 Year Old.
The distillery is open to visitors and offers tours and tastings. The distillery is also home to a whisky bar, where visitors can enjoy a dram.
Some very tasty food platters are also served at the bar.
Among the most popular tours and tastings are:
Glenkinchie Journey of Flavour Tour
Glenkinchie Hidden Lowland Tour and Tasting
For more information about the distillery, its whisky and distillery tours and tastings visit the official Glenkinchie website.
Cardhu Distillery
Cardhu Distillery, one of Diageo's Four Corners of Scotland distilleries lies less than ten miles from the Speyside town of Aberlour.
This Diageo facility is one of the distilleries on the Speyside Malt Whisky Trail.
John Cumming and his wife Helen, like many of their neighbours, began illicit distilling on their small farm in 1811.
Helen particularly was adept at outsmarting the excise men who often searched the area for illicit stills.
John gained a licence in 1824, a date which marks the official launch of the brand. Initially known as Cardow Distillery
With the death of John and his son Lewis, the distillery run was by two remarkable generations of women, Helen and her daughter-in-law Elizabeth.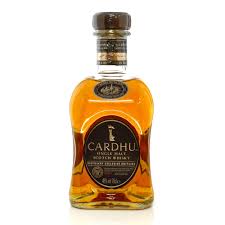 In 1893, John Walker and Sons bought the business. A condition of the sale was that Elizabeth Cumming's son joined the board.
Her grandson Sir Ronald Cumming became chairman of Walkers and DCL.
Today Cardhu's new visitor experience tells, in an immersive and interactive tour, the story of Cardhu's inception and growth, and the role that two inspirational women, Helen and Elizabeth played.
Other tours and tastings include:
Cardhu flavour Journey Tasting
Cardhu Collection Tour
Guess Dhu Tasting Challenge
Caol iIA Distillery

Caol Ila is a Scotch whisky distillery near Port Askaig on the isle of Islay. It's owned by Diageo and is the largest distillery on the island.
Set in a beautiful location, with views of the Sound of Islay and the Paps of Jura, the distillery uses water from Loch nam Ban a nearby freshwater loch.
Hector Henderson founded the distillery in 1846, although it went through a number of changes until DCL, later Diageo, acquired the business in 1927.
Today this Islay distillery produces one of the Four Corners of Scotland Collection.
The Caol Ila visitor centre bar serves a variety of food, including sharing platters of locally sourced food, such as cheeses and smoked meats and fish. They also have a selection of sandwiches, salads, and snacks.
The distillery runs several tours and tastings including:
The Flavour Journey Tour
Spirit of Smoke: Cask Daw &Tasting
For more information about the distillery its whisky and distillery tours and tastings, visit the official Caol ila website.
Clynelish Distillery
Clynelish Distillery is a Scotch whisky distillery located near the town of Brora. in the Highlands of Scotland.
The name Clynelish is derived from the Gaelic word "Clein Leis," which means "the narrow glen of the stream."
Named after a local farm, the Marquis of Stafford established the Clynelish Distillery in 1819.
Stafford, later the 1st Duke of Sutherland, was responsible for the worst of the 19th century Highland Clearances when he forced families off his Highlands estate to make way for sheep farming.
A statue of the duke, tall enough to be seen for miles, was erected at the summit of Beinn a' Bhragaigh near Golspie in 1837. Still a hugely controversial figure in Scotland, the monument is often the target of vandals.
The distillery runs several tours, tastings and masterclasses including
Clynelish Flavour Journey
Clynelish Process Tour and Premium Tasting
This "Highland home for Johnnie Walker" is one of the four "cornerstone" Diageo distilleries and its whisky is used in many of the brand's blends.
For more information visit the official Clynelish Distillery website.
The whiskies in the Four Corners of Scotland Collection are:
Glenkinchie 16 Year Old (Lowland) – A light and fruity whisky with notes of apple, pear, and honey.
Cardhu 16 Year Old (Speyside) – A smooth and complex whisky with notes of smoke, heather, and spice.
Caol Ila 14 Year Old (Islay) – A peated whisky with strong smokey and maritime notes.
Clynelish 16 Year Old (Highland) – A delicate and floral whisky with notes of citrus, vanilla, and honey.
Where to buy the Four Corners of Scotland Collection
If you are interested in trying the Four Corners of Scotland Whisky Collection, you can find it at select retailers.
The collection is also available for purchase online. However, it is a limited-edition collection, so it may be difficult to find.
More whisky related content on Truly Edinburgh