The Malt Whisky Trail runs through the heart of Speyside, the most famous of all Scotch whisky regions has working distilleries, a distillery museum and a cooperage.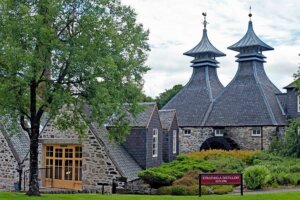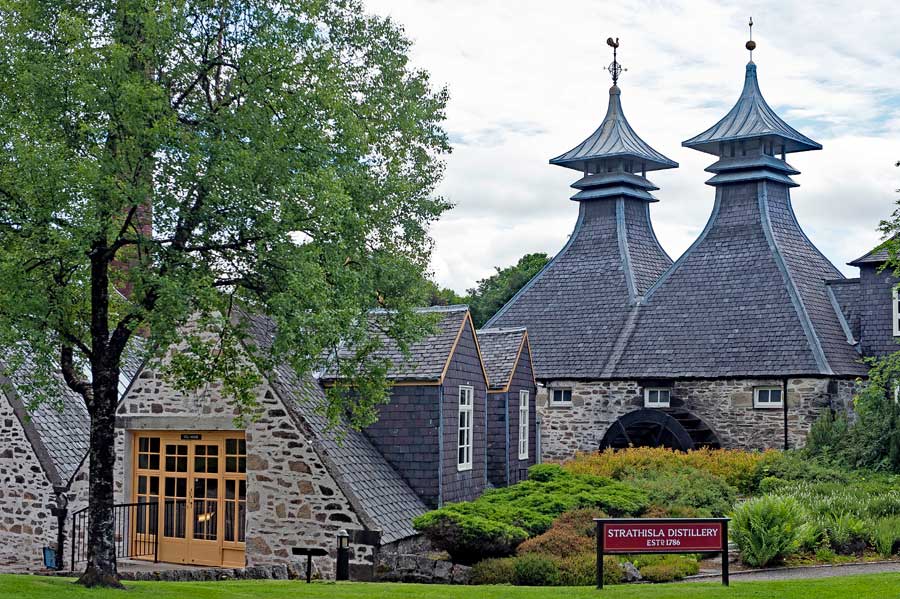 For visitors to what is one of the most beautiful parts of Scotland, taking to the Speyside Malt Whisky Trail is a real journey of discovery, with a historic distillery, a cooperage, such an essential part of the process, and seven working distilleries to explore.
While visiting each of the nine sites on the Malt Whisky Trail individually is great fun, visiting them all, over several days, is an experience to remember.
About Speyside
Tucked between the western edge of the Highlands, Aberdeenshire and the Cairngorms National Park, the region takes its name from the River Spey, a Special Area of Conservation and favourite among those who love salmon fishing and Scotch Whisky.
If you're based in Edinburgh, take two or three days to make the most of what the Trail and the wider Moray Speyside region have to offer.
Distilleries on the Speyside Malt Whisky Trail
Benromach Distillery
Established in the late 19th century, a visit to the family-owned Benromach is an opportunity to appreciate the heritage of this small business and the skill involved in the revival of what it calls, "our handmade process."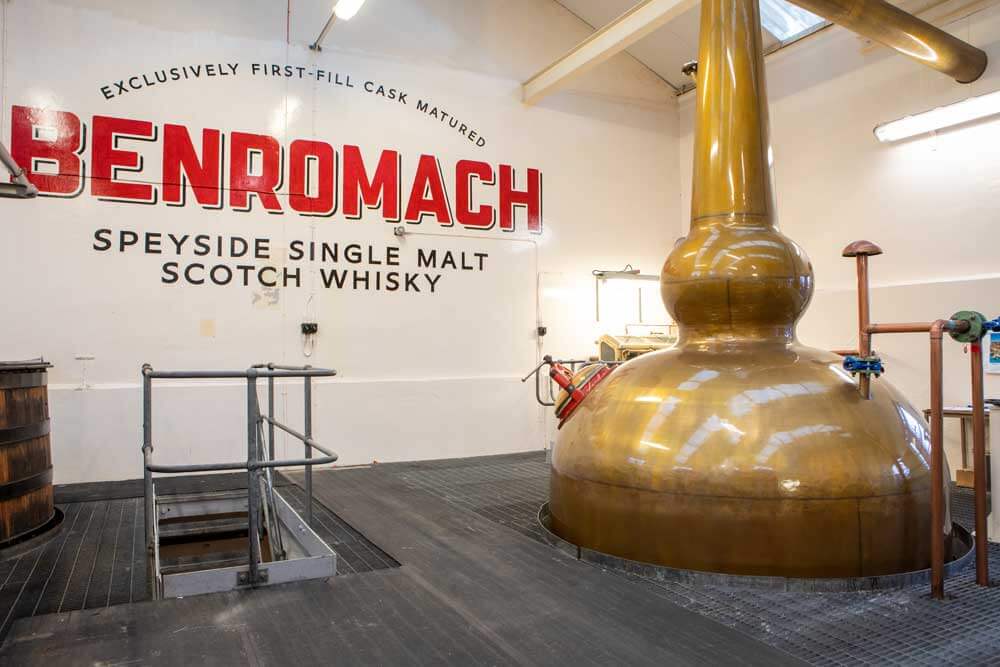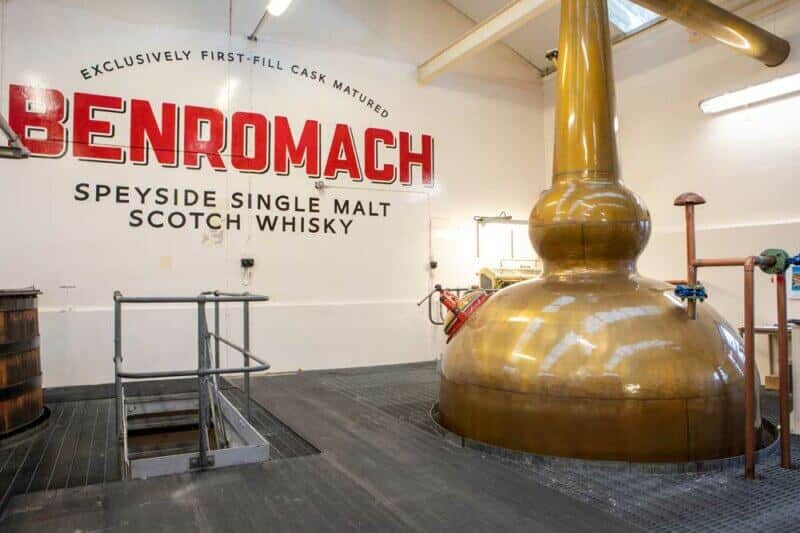 What might well be the smallest Speyside distillery is located on the edge of Forres
Like a number of other distillers, Benromach is now also in the business of distilling gin.
This means they are Speyside's only distillery to offer a single-site gin and whisky visitor experience.
Benromach offers several distillery tours and tutored tastings.
The Glenlivet Distillery
There are few better-known Scotch whisky distilleries than the Glenlivet which is tucked away in a remote and beautiful setting about 10 miles from Tomintoul. It's an area of ancient castles and churches, an area of Dark Sky Discovery Sites.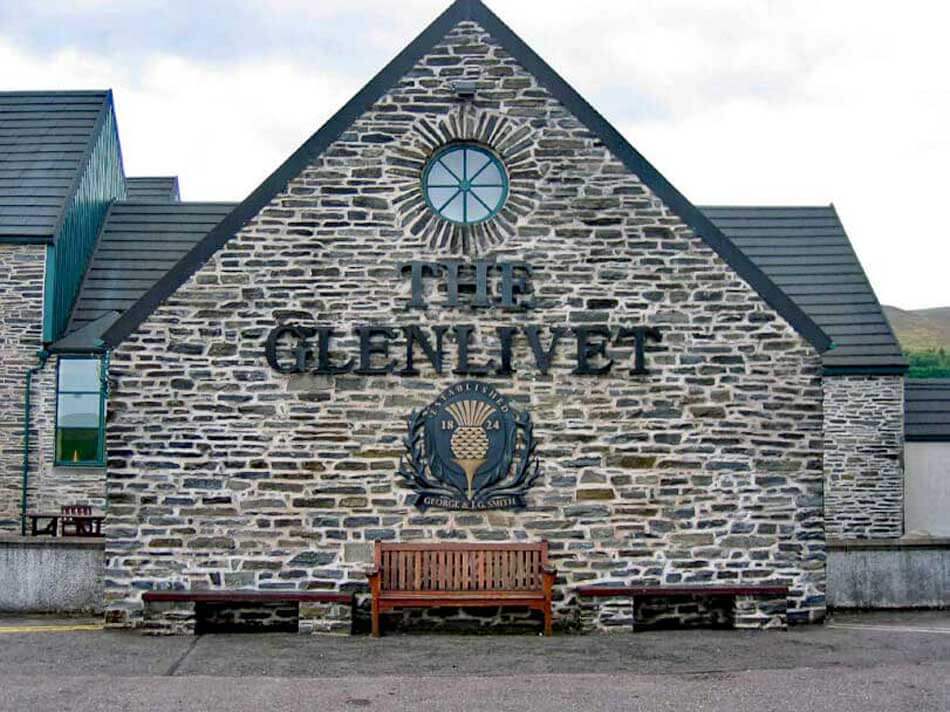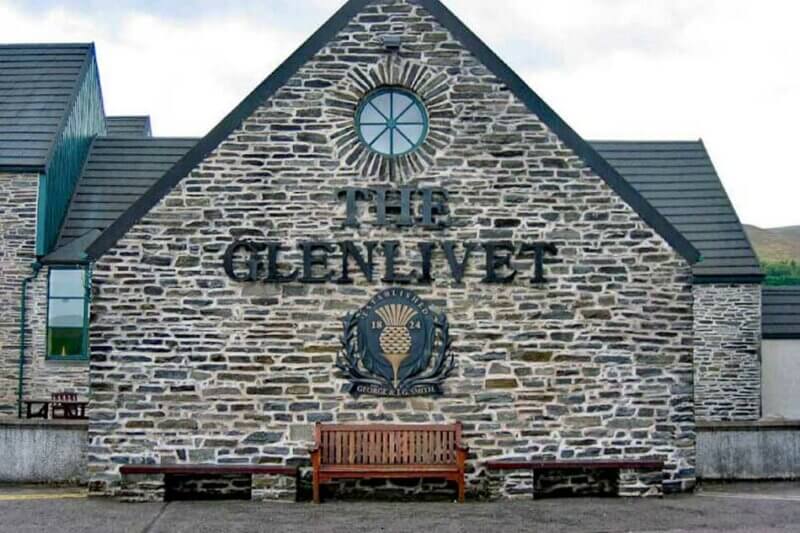 The early story of the distillery and its development is one of illicit stills and smugglers for it wasn't until 1824 when the first licence to distil was issued.
When King George IV arrived in Edinburgh for his famous 'visit' he drank only Glenlivet which at that time was still illicit.
The Glenlivet offer a range of tours and experiences – from a visit to their bonded warehouse to a tutored tasting of exclusive single cask editions.
More information from the Glenlivet Distillery website.
Cardhu Distillery
Cardhu is another Speyside distillery with a fascinating history. Starting life as a farm with a still, it flourished following the excise act of 1824. It's the only malt distillery to be pioneered by a woman – two women to be precise – Helen and Elizabeth Cumming.
A popular stop on the Malt Whisky Trail it's one of the Four Corner of Scotland distilleries of Johnnie Walker.
Cardhu Distillery offers a range of tours and tutored tastings and has a well-stocked shop and brand centre.
Glenfiddich Distillery
Glenfiddich Distillery, one of the larger distilleries on the Malt Whisky Trail, was founded in 1886 by William Grant, a pioneer of whisky distilling. Glenfiddich, Gaelic for Valley of the Deer was, in 1969, the first distillery to open a visitor centre.
Today that visitor centre is a great place to stop for lunch or afternoon tea, served on its Robbie Dhu terrace.
There are a number of imaginative tours and tastings to choose from.
Glen Grant Distillery
Founded in 1840 by brothers John and James Grant, Glen Grant Distillery sits at the centre of the Malt Whisky Trail.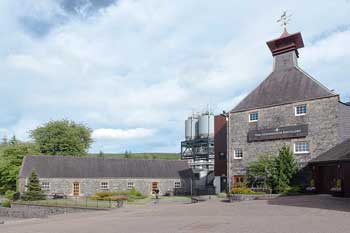 There is a coffee shop and visitor centre with a shop stocking a range of Glen Grant whiskies and branded merchandise.
The distillery's beautifully restored Victorian Garden gardens, with its immaculate lawns and glorious flowerbeds, are an added bonus for visitors to the distillery.
Glen Moray Distillery
Glen Moray began whisky production in 1897. Today the company describes it as, "A small, friendly and informal distillery."
With a well laid out visitor centre. Glen Moray has a number of tours and tastings to tempt you. Its reputation for looking after its guests, who come to spend some time with them, is well deserved.
Strathisla Distillery
Strathisla Distillery, with its distinctive twin pagodas, was established in 1786. Their rich and smooth single malt lies at the heart of Chivas Regal blends.
Is Strathisla Distillery the prettiest in Scotland? Lots of people think it is, so it may well be true. It is definitely the oldest still working distillery in the Speyside region.
Its visitor experiences, not mere tours, include the Traditional Distillery Tour, Chivas the Blend and the Chivas Regal Cellar Tasting.
Speyside Cooperage
The Speyside Cooperage is the only working cooperage in the United Kingdom. Using a combination of modern technology and traditional skills, the cooperage is an essential element in the whisky making process.
It is a noisy but utterly fascinating place to visit. And if you're brave enough, you can test your own skills at barrel making – it's just a small one – but it is great fun.
If that's not for you, you can learn all about the process from an audio-visual presentation or simply watch the coopers at work from the viewing gallery.
There's a coffee shop, with shortbread and other local goodies too. There is of course an opportunity to enjoy a dram and gift shop too.
Dallas Dhu Historic Distillery
Dallas Dhu Distillery, established in 1898, and the original producer of the Roderick Dhu blend, is today a fascinating museum. In the words of Historic Environment Scotland which manage the facility, it's, "a well-preserved time capsule of the distiller's art."
With production equipment, bonded warehouses, still house, malt barn and much more, there's lots to explore.
There is a free audio guide and audio-video presentation which tells the story.
Further information about the Speyside Malt Whisky Trail
For more information please visit the official Speyside Whisky Trail website.
---