Take a day trip from Edinburgh to the Scottish Borders and explore some of Scotland's most beautiful scenery and historic attractions.
You'll see ancient houses, castles ruined abbeys and a few sights that might surprise you.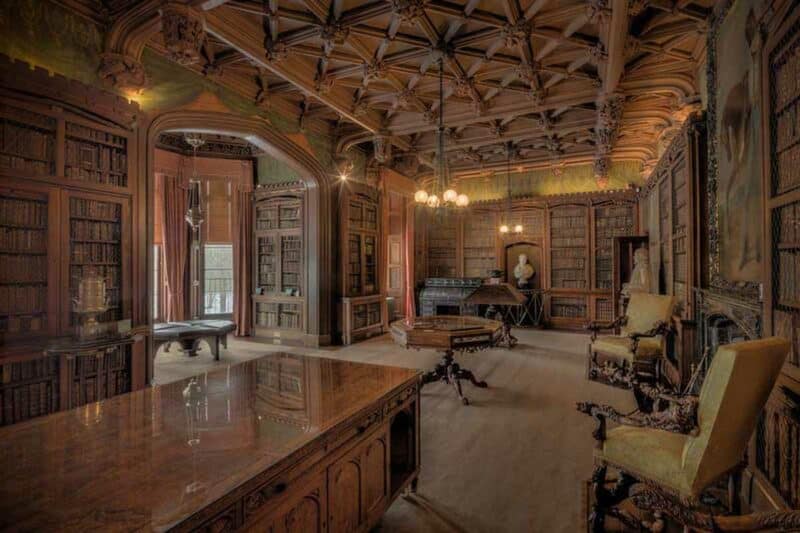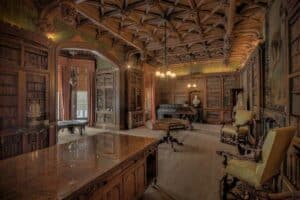 The Scottish Borders, which lies to the south of the capital is sometimes overlooked as visitors take the well-worn trail from Edinburgh to the Highlands.
It's a shame because the region has much to offer both the Edinburgh day-tripper and those who want to stay a little longer and take their time to enjoy what is a fascinating region.
The Borders Railway running from Edinburgh to Galashiels, a journey time of under an hour, will let you see just that bit more of the country. There is also a bus service, fairly frequent during the summer months, and while it does take a bit longer, it is the less expensive option.
However, because of the geographical nature of the Borders, an organised tour from Edinburgh or a car are the best options.
A few of my favourite places to visit in the Scottish Borders:
Rosslyn Chapel
Rosslyn Chapel, founded in the 15th century but still a working church is a popular first stopping point on a Scottish Borders Day trip from Edinburgh.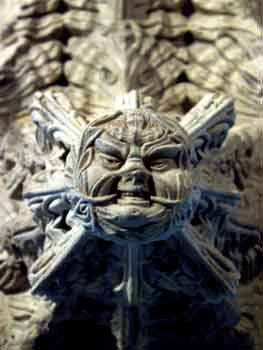 Less than 10 miles south of Edinburgh city centre, this ancient chapel with its intricate carvings and curious symbolism. exudes an air of mystery
Traquair House
Traquair House, near Innerleithen and dating to 1107 is Scotland's oldest inhabited house. The house started life as a royal hunting lodge and defensive tower. It's a really special place with a wonderfully evocative atmosphere and has been in the care of the same family since James Stewart took control in 1491.
If you're thinking of tying the knot and looking for a unique venue then Traquair might just be to place for you. It is after all, "the most romantic house in Britain." There are also three exquisite double bedrooms – so no need for the bride and groom to rush off after the wedding.
There is so much to explore at Traquair: the house, the grounds and of course the now world-famous brewery. The Traquair House website tells the story.
Robert Smail's Printing Works
And while you are near Innerleithen you must visit Robert Smail's Printing Works, a National Trust for Scotland property which still uses some of the original Victorian machinery. Packed with history, it's a fascinating place, so different from other visitor attractions.
Dawyck Botanic Garden
Dawyck Garden, a mere 15 miles from Traquair House is managed by the Royal Botanic Garden Edinburgh. Filled with trees and plants from around the world, the garden is criss-crossed with trails and woodland paths to investigate – a lovely way to relax.
The official Dawyck Garden website says more.
Melrose
Melrose is one of the prettiest border towns and has a few places well worth stopping to explore. With lots of restaurants and cafes, it's the perfect place for lunch or an evening meal.
Melrose Abbey, a Historic Environment Scotland property founded in 1136 is a truly magnificent building. Its chapter house is believed to be the place where the heart of King Robert the Bruce is buried.
National Trust for Scotland (NTS) gardens
Close to Melrose Abbey is Priorwood Garden managed by the National Trust for Scotland. Harmony Garden another NTS property is nearby.
Trimontium Roman fort
Trimontium Roman fort, also close to Melrose was once the largest Roman settlement north of |Hadrian's Wall.
The museum, which tells the story of Roman occupation in the area, is located in the centre of Melrose.
See the Trimontium website for more information.
Abbotsford House
Less than five miles from Melrose, Abbotsford House, on the banks of the River Tweed was once the much-loved home of Sir Walter Scott.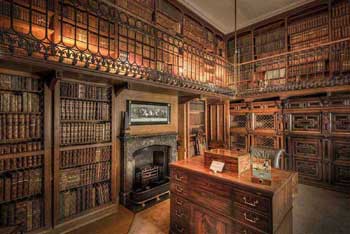 While Sir Walter Scott was born in Edinburgh and had many connections with Scotland's capital city, Abbotsford House was the wonderfully evocative place where Scott penned many of his best-known works.
Among its many treasures, the House has a wonderful library and a large diverse collection of artefacts that the great man picked up on his travels.
The surrounding gardens are a joy to explore while the Visitor Centre tells Scott's fascinating story. The small shop and café add to the occasion.
The official Abbotsford website gives you all the detail
Borders Abbeys
The Scottish Borders is famous for its ruined medieval abbeys where so much of the region's history was played out.
While Melrose Sbbey is mentioned above, there are three other abbeys which are worth visiting.
Jedburgh Abbey was founded in 1138 and often the focus of English armies was a stopping point, during the Wars of Independence, for Edward I of England – the 'Hammer of the Scots'.
Kelso Abbey was populated by monks who relocated there in 1128 and like Jedburgh was often under attack by English armies. Although little is left of the precinct. there's enough left to let you build a picture of what life was like for those who lived and worked there.
Dryburgh Abbey, my favourite, was founded in 1150. Sited close to the River Tweed it is a most beautiful and serene place – perfect as the final resting place of Sir Walter Scott and Earl Haig.
Smailholm Tower
Smailholm Tower, around eight miles from Kelso has 65 feet high with walls 9 feet thick and was first built for the Pringle family in the 15th century.
A visit to the unique place is a must for all those interested in the history of the Scottish Borders and the life of Sir Walter Scott who spent time in the area as a young boy. Today it's a Historic Environment Scotland (HES) property.
It's well worth a visit although without a car it is slightly awkward to get to. This feature article on Truly Edinburgh has more detail.
Visit Scotland
The Visit Scotland website has much more information on what to see and do in the Scottish Borders along with some suggestions for hotels and guesthouses.