Read the stories of women who lived, worked or made their mark in Edinburgh.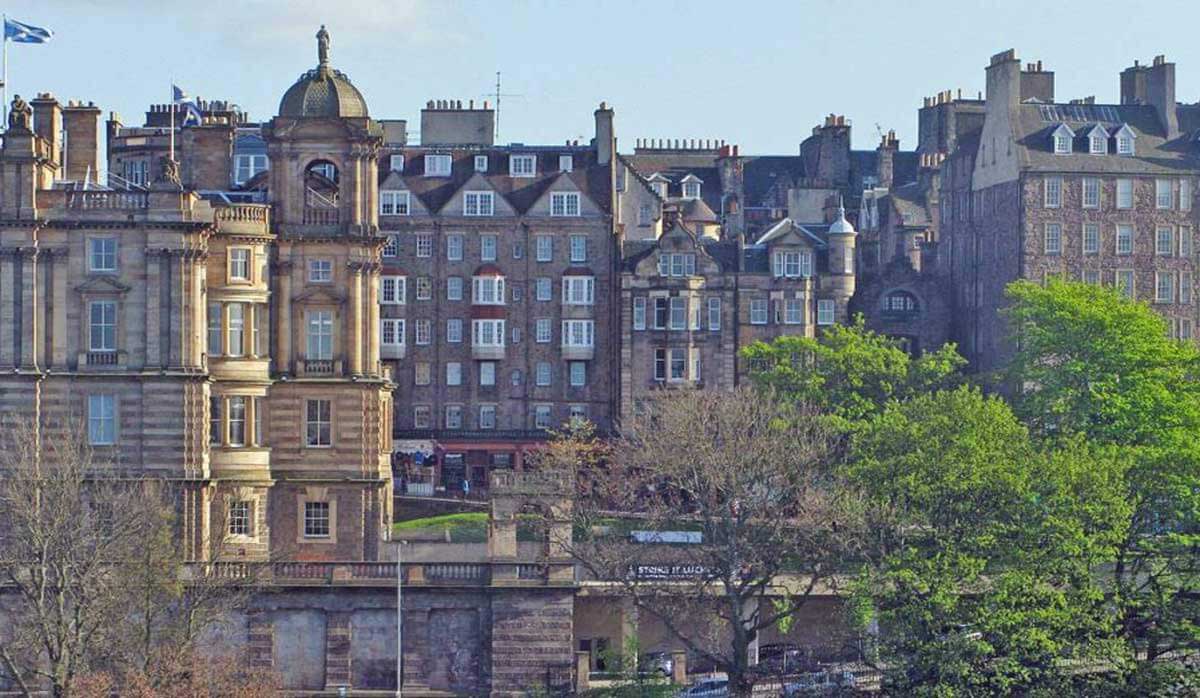 Edinburgh is a city full of statues and monuments that commemorate the life and work of men.
Sadly, missing is a visible reminder of many of the women who have made their mark in Edinburgh's history.
Edinburgh historical snippets
As part of Truly Edinburgh's historical snippets series, I have highlighted a few of the women who contributed so much and who deserve more recognition.
Some, whose names appear on lists like this, may already be familiar to you but given their contributions to society, Truly Edinburgh is happy to reintroduce them.
The women mentioned here have all lived, worked or made their mark in Scotland's capital city.
Of course, the opposite may be true, some of the names will be unknown, so where possible the entries will link to other articles on Truly Edinburgh or other appropriate authoritative sites which provide additional background information.
The hope is that you will want to do further research to find out more.
These Edinburgh women in history are not listed in any particular order.
More Edinburgh snippets
Edinburgh women in history
Mary of Guise 1515-1560
Mary of Guise (Mary of Lorraine) was the consort of James V, the mother of Mary Queen of Scots and queen regent of Scotland. She was crowned in Holyrood Abbey in February 1540 and ruled on behalf of her daughter during a tumultuous period in Scotland's history.
She died in Edinburgh Castle and her body lay in St Margaret's Chapel before eventually being returned to France.
Queen Margaret, later St Margaret c. 1045 – c. 1093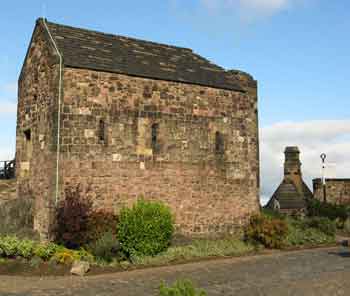 Queen Margaret, an English princess, was consort to King Malcolm III (Canmore).
As a pious Roman Catholic, she greatly influenced her husband's life.
She worked tirelessly to support Scotland's poor and hungry. A revered figure in her adopted country she was canonised by Pope Innocent IV in 1250.
Her son King David I built the little St Margaret's Chapel within Edinburgh Castle in her memory. It's now Edinburgh's oldest building.
Lileen Hardy 1872– 1947
Lileen Hardy was a teacher, trained in London, and a social reformer. This remarkable woman spent much of her working life trying to improve the lives of Edinburgh's poorest and most vulnerable children while also supporting their parents through what were often very difficult times in their lives.
Working with others, she opened a kindergarten – the St Saviours Child Garden on the Canongate– one of the Old Town's most deprived areas.
Lady Evelyn Cobbold (Née Murray) 1867 – 1963
Lady Evelyn Cobbold was born in Edinburgh, the eldest daughter of aristocratic parents. She was a traveller, writer and much more besides. She spent some of her early years in North Africa where she learned to speak Arabic. She also travelled in the Middle East where she met TE Lawrence. (Lawrence of Arabia).
Although the date of her conversion to Islam is unclear, in 1933 at the age of 65, she became the first British Muslim woman to make the pilgrimage to Mecca (Hajj). By this time she had taken the Arabic name Zainab.
This formidable woman was buried at her Highland home, the Glencarron Estate.
Sophie Jex-Blake 1840-1916
Sophie Jex-Blake fought for women's rights to university education.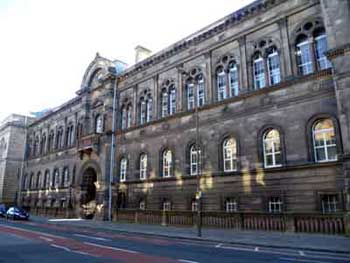 Together with six other women, collectively known as the Edinburgh Seven, she began studying medicine at the University of Edinburgh in 1869.
Overcoming countless barriers, she became the first female doctor to practise medicine in Scotland.
In 1886, she established the Edinburgh School of Medicine for Women. Among the first students was Elsie Inglis.
In 1870, an Edinburgh mob tried to stop women from sitting their anatomy exam. The incident became known as the Surgeon's Hall Riot.
More information from the University of Edinburgh.
Elsie Maud Inglis 1864-1917
Elsie Inglis, a doctor, and suffragette, was born in India before later settling in Edinburgh where she fought for medical education for women.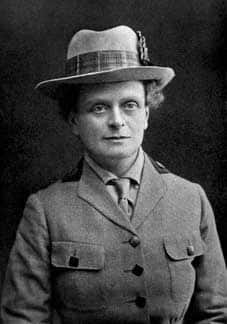 She studied at the Edinburgh School of Medicine for Women established by Dr Sophie Jex-Blake. After qualifying, she initially worked in London and Dublin before returning to Edinburgh to open a medical practice.
In 1894, she established a maternity hospital staffed by women.
During WW1 this inspirational woman founded the Scottish Women's Hospitals for Foreign Service but initially faced opposition from the War Office. Elsie and her colleagues did eventually serve in Europe, often close to the front line.
Although long overdue, a statue to commemorate the life and work of Elsie Inglis is planned for Edinburgh's Royal Mile.
Susan Edmonstone Ferrier 1782-1854
Susan Ferrier born in the Old Town is sometimes dubbed the 'Scottish Jane Austin (she was an admirer of Austin).
Her father James was Writer to the Signet (a Lawyer) with clients including the fifth Duke of Argyll. Susan would later develop firm friendships with the duke's daughters in their home in Inveraray.
Moving from the Old Town, she spent the next part of her early life in the more salubrious surroundings of Edinburgh's New Town.
She wrote three novels, at first writing anonymously until she became better known later in life. Her books were Marriage, The inheritance and Destiny. They were witty and satirical according to some commentators.
Acquainted with Sir Walter Scott she visited him at his Borders home at Abbotsford. Scott called her "this gifted personage– describing her as …full of humour and exceedingly ready at repartee…"
This article from the National Records of Scotland says more.
Janet Rynd D.1553
Following the death of her husband Michael Maqueen in 1537, Janet Rynd took charge of the work to build the Magdalen Chapel, complete with attached almshouse and chaplain's lodgings, on Edinburgh's Cowgate.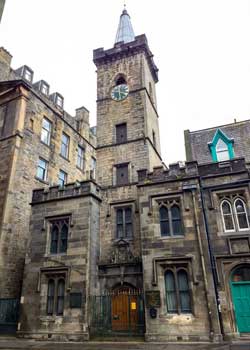 It proved to be the last chapel built in Edinburgh before the Scottish Reformation, an event it largely survived.
Janet Rynd needed all her remarkable determination to oversee such an ambitious project in what was a volatile and unpredictable 16th century Scotland.
This (sadly)mostly forgotten woman was buried within the Chapel.
This article on Truly Edinburgh says more about the Magdalen Chapel.
Mary Burton 1819-1909
Mary Burton social reformer, suffragist and campaigner for educational rights for women was born in Aberdeen but moved to Edinburgh in 1832 after her father died.
She later moved to a new Edinburgh address where Arthur Conan Doyle was a lodger.
Perhaps more rabble-rouser than reformer, Mary became involved with the Edinburgh Ladies Emancipation Society formed in 1833 and later the Edinburgh Ladies Educational Association.
During the Crimean War (1853-56) she volunteered for service as a nurse, perhaps with Florence Nightingale.
Although she had no formal education she became, in 1874, the first female director at the Watt Institution (Today Heriot-Watt University) campaigning for the inclusion of female students.
This article from Historic Environment Scotland (HES) says more.
Elizabeth Sanderson Haldane 1862-1937
Born in the New Town's Charlotte Square, Elizabeth was the daughter of a Writer to the Signet and educated at home. She spent part of her young life at the family's country home in Auchterarder.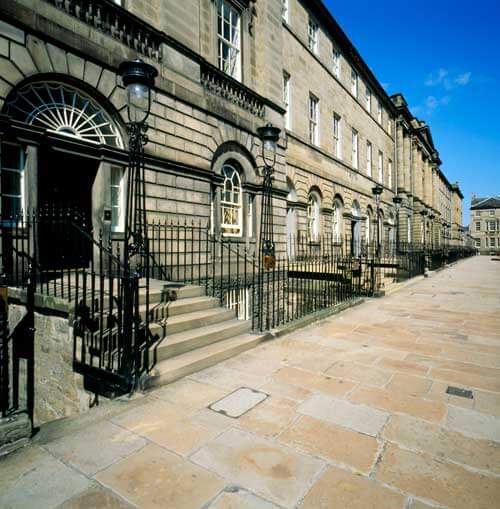 As an adult, she was an author, social welfare campaigner, reformer and nursing administrator.
In Edinburgh, Haldane founded an organisation dedicated to improving the city's appalling housing conditions.
After a meeting with Andrew Carnegie, she was appointed the first female trustee of the Carnegie United Kingdom Trust.
During WW1, as vice-chair of the Territorial Nursing Services, she was mentioned in dispatches for her work with Belgian soldiers and refugees.
In 1920, she became the first female Justice of the Peace in Scotland.
This article in the Oxford Dictionary of National Biography says more about Haldane.
Related content