THE STORIES OF MEN WHO LIVED, WORKED OR MADE THEIR MARK IN EDINBURGH
While the Edinburgh men in history mentioned here came from different backgrounds, they have all lived, worked or made their mark in Scotland's capital city.
Edinburgh historical snippets
As part of Truly Edinburgh's wide-ranging historical snippets series, we have included some of the men who contributed so much to Scotland's capital city but still remain relatively unknown and deserve wider recognition and appreciation.
Where possible the entries will link to feature articles on Truly Edinburgh or other appropriate authoritative sites that provide further background information about their achievements or the times they lived in.
The hope is that you will want to do further research to find out more.
They are not listed in any particular order and new entries will be added from time to time.
More Edinburgh stories
Edinburgh men in history
James Clerk Maxwell 1831 –1879
James Clerk Maxwell was born in Edinburgh's New Town in 1831. He studied at the University of Edinburgh until 1850 before moving to the University of Cambridge where he graduated with a degree in mathematics.
In 1856 he was elected to the Royal Society of Edinburgh.
Ultimately, he was best known for his research on electromagnetic radiation. Today his theoretical studies remain at the heart of some of the technology we are all familiar with.
It's not unusual to see favourable comparisons between Clerk Maxwell's work and that of Sir Isaac Newton and Albert Einstein.
This remarkable man was acclaimed as the father of modern physics and is remembered as one of the Scottish Enlightenment's towering scientific figures.
David Roberts 1796 –1864
Remarkably David Roberts began his working life as a house painter before being employed as a set painter in various theatres in Edinburgh, Glasgow and Drury Lane in London.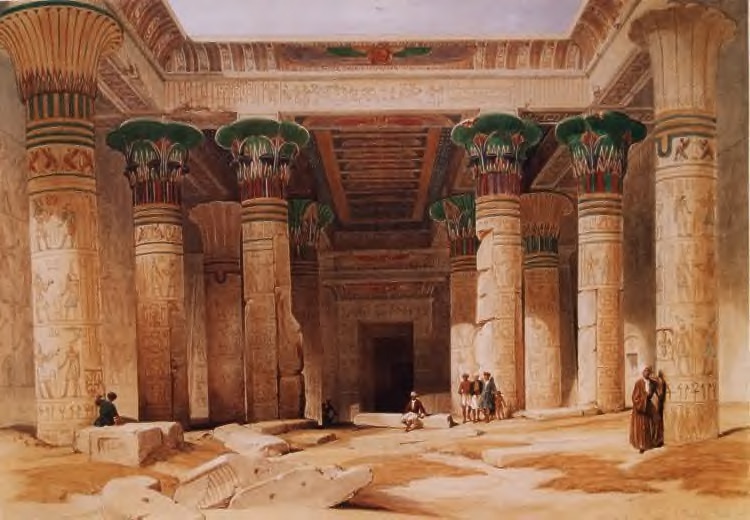 However, he is best remembered as an artist who, working in oil and watercolour, captured many of the most evocative scenes he encountered during his travels in Europe, North Africa and the Holy Land.
He also produced a number of wonderfully illustrated books including Views in the Holy Land
Gilbert Burnet 1643–1715
Gilbert Burnet, theologian, historian, writer and more was born in Edinburgh and studied philosophy at the University of Aberdeen. Ordained as a Church of Scotland minister, he took charge of the Parish of East Saltoun near Edinburgh.
Like many in positions of authority, he was caught in the religious and political turmoil of 17th century Scotland.
He helped prepare for the Glorious Revolution in 1688 and was appointed Bishop of Salisbury in 1689.
His books included History of the Reformation and History of my Own Time.
Sir Andrew Balfour 1630–1694
Balfour, born in Fife, studied philosophy at the University of St Andrew, later graduating MD in Caen, France. Travelling as tutor to the Earl of Rochester he gathered a collection of botanical samples and natural history books.
He became an important figure in the founding of the Royal College of Physicians of Edinburgh and established a private medical practice in the city.
With Robert Sibbald, he established a physic garden, near Holyrood Abbey which later became the Royal Botanic Gardens of Edinburgh. He was buried in Greyfriars Kirkyard.
Charles Darwin 1809– 1882
Born in Shrewsbury, Shropshire Darwin enrolled at the University of Edinburgh medical school in 1825. Clearly, Darwin did not enjoy or feel suited to the course and left without graduation.
However, despite his early departure, his time in Edinburgh proved to be an essential part of his life's work. Spending time with a fellow student, marine biologist Robert Grant, Darwin joined the University's Plinian Society, a natural history group.
With Grant, he studied marine life on Scotland's coastline close to Edinburgh.
He joined HMS Beagle in 1831 for his epic voyage.
John Napier (Neper) 1555 –1617
Born in Edinburgh, Napier is best remembered for his invention of logarithms and other mathematical formulas. There was however much more to this remarkable man
He studied briefly at the University of St Andrews before travelling to Europe to continue his education. He returned to Scotland in 1571, one of the darkest periods in the country's history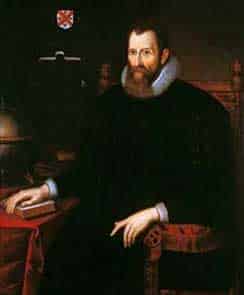 Among his many lines of research, he predicted that the world would only last for 6,000 years and end in 1688.
He also designed several potential weapons of war including parabolic mirrors to harness the power of the sun. His drawings were destroyed after his death.
This article from Napier University, which takes its name from the mathematician says more about his life.
Henry Home, Lord Kames 1696–1782
Henry Home, later Lord Kames, born in Berwickshire was tutored at home until the age of 16. At 18 he was apprenticed to the Writer of the Signet in Edinburgh.
As a historian, philosopher, lawyer and judge he became an influential figure during the Scottish Enlightenment.
By 1736, he was the defence counsel in the trial of John Porteous, captain of the Edinburgh City Guard lynched by an Edinburgh mob. Other high-profile trials followed.
Among his many published works were Principles of Equity (1760) and Elements of Criticism (1762) His wide circle of influential friends and acquaintances included James Boswell, David Hume, Adam Smith and Benjamin Franklin, one of America's founding fathers who met with Kames in 1759.
He died at home in the Canongate, part of the Royal Mile and was buried at Blair Drummond near Stirling.
James Lind 1716 – 1794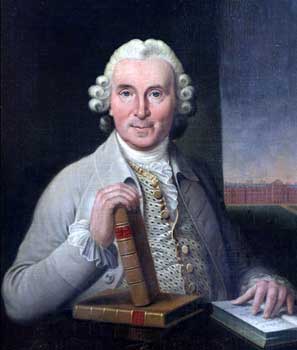 James Lind, born in Edinburgh in 1716, joined the Royal Navy in 1738 as a naval surgeon's mate. By carrying out groundbreaking clinical trials he developed the theory that citrus fruit cured scurvy.
He left the navy in 1748 and studied at the University of Edinburgh, graduating MD. He then set up in private practice in the city. Some years later he published his work A Treatise on the Scurvy.
This article from the Royal College of Physicians of Edinburgh says more.
William Robertson 1721– 1793
William Robertson was a historian and Church of Scotland minister of Greyfriars Kirk.
He enrolled at the University of Edinburgh in 1735 and studied several subjects including history, divinity, Greek and moral philosophy. It seems he was not required to obtain a degree.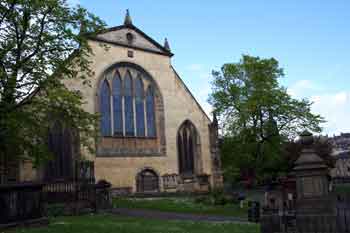 In a time of political and religious turmoil he joined the Edinburgh Defence Volunteers to fight against the Jacobite forces of Charles Edward Stewart.
Although a practising minister he is best remembered as a historian.
Among the other offices he held were Historiographer Royal for Scotland and Principal of the University of Edinburgh. His published works included the History of Scotland (1759) and Historical Disquisition concerning the Knowledge which the Ancients had of India (1791).
This article from the Oxford Dictionary of National Biography says more about Robertson.
Edinburgh men in history Feature articles
This selection is taken from the wider list of Famous Scots.