Kenneth III (Cináed mac Duib), son of King Dubh, was king of Alba between 997 and 1005. He came to the throne after the death, in which he was implicated, of Constantine III.
---
Little is known about Kenneth other than his death at the hands of the future Malcolm II, at the Battle of Monzievaird, close to the town of Crieff, in Perthshire.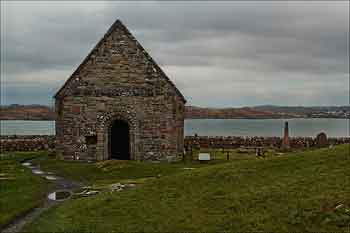 A matter of some considerable debate is the death of Giric at Monzievaird.
Some sources argue that he was the son of Kenneth, others disagree.
Professor Dauvit Broun of Glasgow University, writing in the Oxford Dictionary of National Biography says, "He may have been Kenneth III's son but was more probably the son of Kenneth II.
Kenneth III's supposed son Giric was apparently the product of a copyist's error, although he probably did have a son or sons whose descendants became the clan Duib (later Macduff)"
Some questionable sources say he was buried on the Island of Iona.
He was succeeded by Malcolm II in 1005.
Note: Kingdom of Alba
Education Scotland defines the Kingdom of Alba this way. "Generally the Kingdom of Alba refers to what would become Scotland between 900 (the death of Constantine II) and 1286 (Alexander III's death); immediately before the Scottish Wars of Independence.
"In that period the geographical spread of the kingdom expanded to include the: Lothians, Strathclyde and Moray."
The British Royal Family – more information
If your interest in British royalty goes beyond Scotland's earliest kings and queens, see the official British Monarchy website for lots of additional information.
---
FIND OUT MORE ABOUT SOME OF THE PEOPLE AND PLACES ASSOCIATED WITH THE KINGS AND QUEENS OF SCOTLAND
---